With Bukas All-In Plans, you can still avail of Tuition Installment Plans by following these steps:
On your UNC Online Enrollment System (OES):
Log on to your OES
Once you have registered, you will be sent an 8-digit OES application number via email (e.g. 81111111). It is IMPORTANT to take note of this number and keep it private.
Download your Certificate of Matriculation or Assessment Form.
For your Bukas installment plan:
Log on to Bukas at app.bukas.ph.
Create an account or log on to an existing one. Follow the step-by-step instructions once you are on the Bukas app to complete your profile.
Select your preferred installment term. To see your Bukas All-In plan options, see here.
Continue the step-by-step process.
Note: Use your 8-digit OES application number on the Student ID number field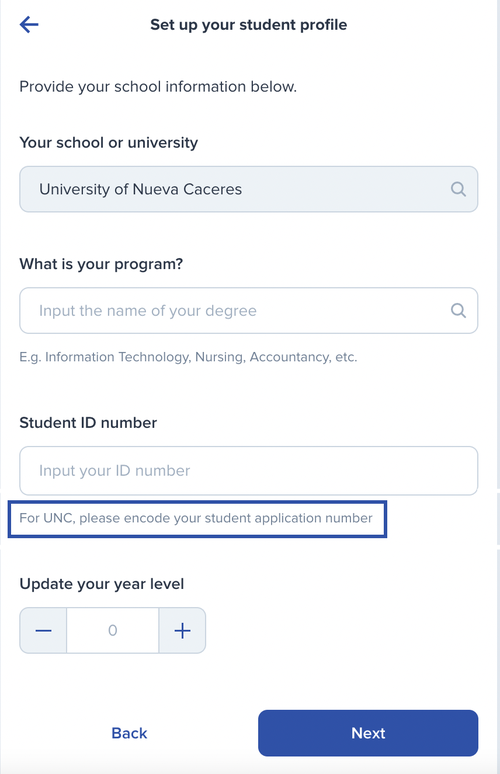 Keep your lines open as we will reach out to your revisions. You will also need to confirm your agreement to finalize your enrollment.