Student loans in the Philippines may be fairly new but it's quickly becoming a popular alternative payment solution for college or postgraduate students looking for financial flexibility. If you're considering applying but are still unsure, here are five reasons why you should consider getting a student loan in the Philippines.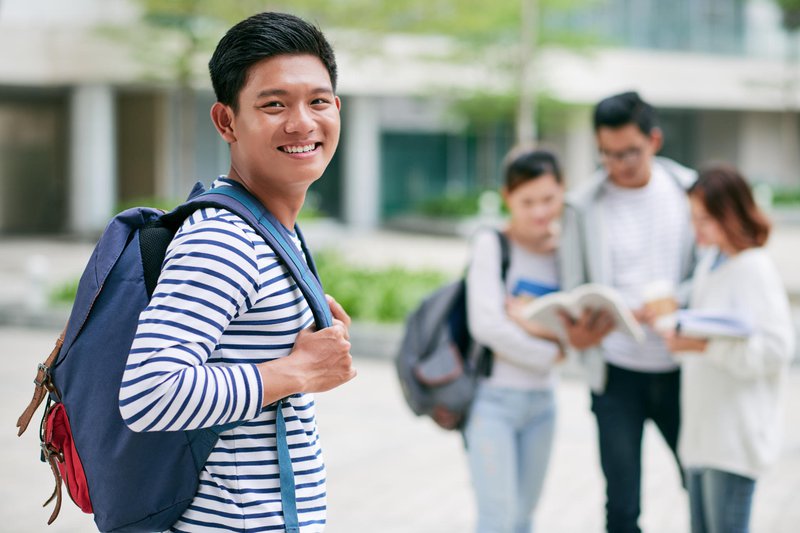 REASON #1: It is actually more familiar than you think.
For some students, getting a student loan to pay for college can be scary because it feels unfamiliar. What you didn't know is that student loans are kind of similar to your school's installment plan. Instead of paying for tuition in full, both student loans and school installment plans allow you to pay in multiple installments or "hulugan". Most schools can offer you convenient installment plans that can be usually paid in three repayments (often paid before exams). For student loans, you can set lower repayment amounts by opting for longer repayment terms like paying in 6 or 12 monthly installments. Given the different time periods and repayment terms, interest rates also differ between the two options. Picking which one to use is a matter of personal preference.
REASON #2: Student loans help you manage your finances better.
If you are a working student covering for your own tuition and expenses or you are on a tight monthly budget, paying your school tuition in full or in short-term payments may be a difficult option. Student loans can provide you with flexible payment options that you can easily fit in your monthly budget. For example, a student loan with a 12-month installment plan can mean you'll only be paying around P3,025 per month for a P30,000 tuition. That gives you more room to save money or use your remaining budget to pay for other monthly expenses or needs.
REASON #3: Student loans can open up more opportunities for you.
Most students have the skills and talent to study in top universities in the Philippines but not all of them apply because of high tuition fees. Getting a student loan can make the tuition more manageable and can help students pursue their desired career. There are even student loans available for postgraduate studies such as medicine, law or a master's degree so your options are endless.
REASON #4: Student loans can help you worry less and focus on what's important.
Getting accepted into the school of your choice is only half the battle. For the next couple of years, you'll be going through different challenges that will hopefully prepare you for life after school. Balancing academics, extra-curricular activities and social interactions can be challenging, but some students also need to worry about paying for their tuition balance. When used wisely, a student loan can reduce some of the burden by covering for your balances now while letting you pay in smaller installments.
REASON #5: Student loans help you in the long-term.
On the surface, student loans may look like a short-term or instant solution to financing a student's tuition. But it could also have long-term benefits for students.
First, it helps you build your credit rating. How? If you pay your dues on time, then you create a better credit history which then results to a good credit rating. This means applying for a loan, credit card or other types of financial products in the future could be easier given your positive credit rating.
Second, it teaches you how financial products work through real-life application. It may seem scary and unfamiliar now, but your experience will definitely give you some confidence later on when you need to apply for another loan (car loan, housing loan, etc.) or when you need other financial products.
SUMMARY
There are a number of good reasons for considering a student loan but it's also not for everyone. If you'd like to explore other options to finance your college tuition, you can search for scholarship opportunities or other government education programs. If you feel like a student loan is right for you then you have a number of options available from local banks to private lenders. You may also want to check out our partner schools to see available education loan options for college, postgraduate studies, or techvoc courses in the Philippines.
Want to learn more about alternative payment options for your tuition? Follow us on Facebook, Twitter and Youtube or Register at Bukas.