Adamson University (AdU) has partnered with Bukas to offer college and postgraduate students tuition installment plans payable in 12 months. The partnership was officially launched on January 8, 2021 in time for Adamson University's enrollment starting on January 12, 2021.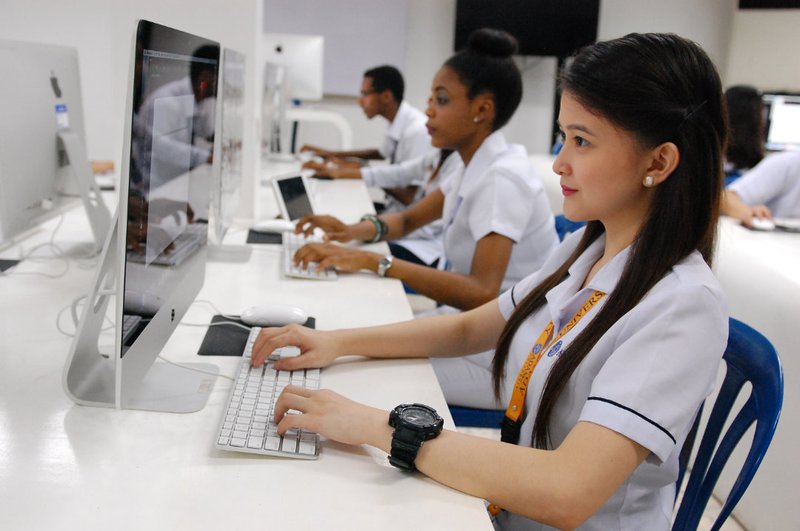 Your Adamson University education, made more affordable (What is Bukas)
The Bukas Tuition Installment Plan (or student loan) provides Adamson University students an affordable and flexible way to pay for their tuition. With Bukas, students can split their tuition into 12 monthly payments to better fit their monthly budget. For example, a student can get P30,000 tuition coverage from Bukas and pay only P3,025/month for 12 months. As an added benefit, a student's first monthly payment will only be due 30 days after Bukas deposits their tuition to the Accounting/Finance department. This means students can now complete their enrollment with no initial cash out.
Full tuition coverage from first year until graduation (How much are the rates)
The Bukas Tuition Installment Plan can provide students with up to 100% tuition coverage (or up to P50,000) every semester. The tuition plan covers any amount included in the assessment form such as tuition fees, miscellaneous fees, and/or lab fees. Students who are looking for financial assistance to enroll this semester may also apply for as little as P10,000 to cover the required tuition down payment. Students may also apply for multiple installment plans for additional tuition coverage every semester.
Interest rates for Bukas Tuition Installment Plans start at 1.5% per month with a one-time service fee starting at 3%. Interested students may visit the Bukas homepage to get a FREE quotation.
Available for undergraduate and postgraduate students in Adamson University (Who can apply)
To qualify for a Bukas Tuition Installment Plan, Adamson students must fit the following criteria:
Must be a Filipino citizen at least 18 years of age
Must be enrolled in or about to enroll in an undergraduate or postgraduate program of Adamson University (Manila) with a copy of their enrollment/assessment form
Must have a copy of their school ID (or gov't issued ID)
Must have a guarantor at least 21 years of age with proof of income (alternatively, a working student may apply as a self-guarantor)
Check out our full list of valid documents to make sure you are ready to apply.
Fast and hassle-free online application (How to apply)
Applying for a Bukas tuition installment plan is fast and easy. The whole application process is done online and can be accessed via mobile phone. To apply, the student must do the following steps:
Register and complete your profile at app.bukas.ph/register
Fill-out and submit the application form. Wait at least 2 business days to get feedback via SMS or Email.
Once approved, login and confirm your application.
Once confirmed, your full payment will be disbursed by Bukas directly to the cashier's office of Adamson University. You will receive an SMS once it has been disbursed. Kindly wait 1-2 days for it to reflect on your student portal.
Your first monthly payment will be due 30 days after your tuition has been disbursed (see Step 4). You may login your Bukas account to check your monthly due and payment schedule. Payments can be done online or over-the-counter via our bank and non-bank payment partners.
Questions? Contact us at [email protected] or chat with us at facebook.com/ph.bukas