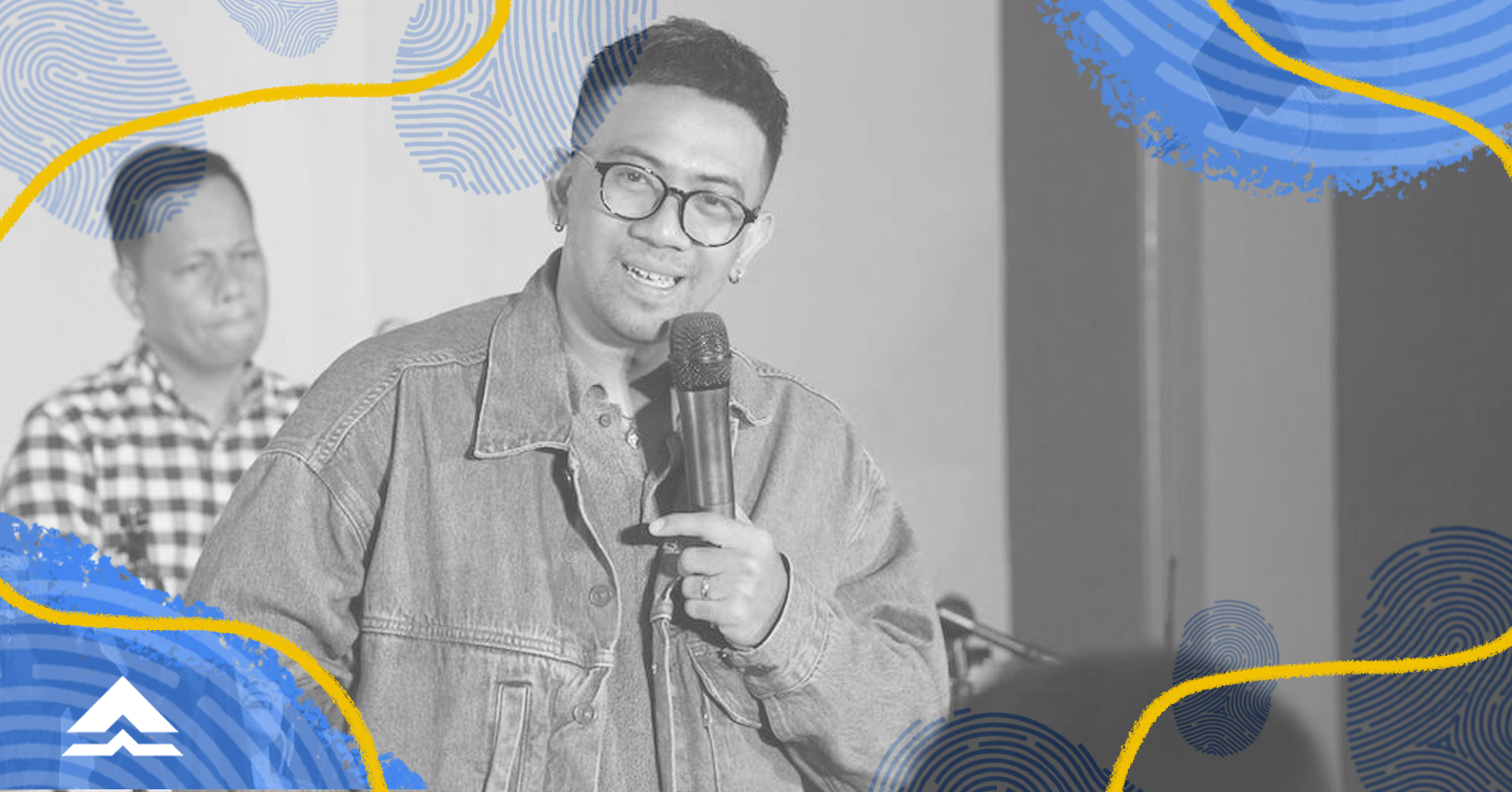 Public speaking is a very public skill, which is why many students are afraid of it. It's tempting to hide in your shell for fear of saying something wrong, looking awkward, or making a mistake in front of people. The pressure is real, and your fear isn't unfounded. Even the best public speakers at some point had a fear of public speaking too. A lot of them don't even get over it completely. They just learn to handle it better. Ikaw din!
The good news is that public speaking is a skill you can learn. Pwede itong matutunan ng kahit sino, pati ikaw na estudyante. Whether you're aiming for a career that involves public speaking or simply want to boost your confidence, here are five practical ways to help you overcome your fear of public speaking:


1. Practice, practice, practice
Doing something over and over again creates discipline and helps get rid of the nerves while doing it. It's like practicing a dance move to get better at it or exercising a specific body part to get stronger muscles. While there are things you can't control when speaking (like the audience reaction and technical difficulties) there are many things that you can control and practice. Kagaya ng intonation, pacing, talking points, facial expressions, at hand gestures. Practicing your public speaking skills will boost your confidence and even prepare you for unexpected situations. Ika nga ay preparation is already half the battle!

2. Talk to your audience
Have you ever noticed how there are teachers who keep you engaged, while there are others who can't seem to hold your attention? The difference between the two is how good they are at public speaking. One of the goals of public speaking is to make sure that it feels like a conversation between you and your audience. Pay attention to their reactions. Dito mo malalaman ang kailangan mong gawin as a speaker. Confused faces mean that you have to explain something a bit more. Distracted audience members mean that you need to hook their attention.

3. Get constructive feedback
Hindi madaling mapuna ang mga pagkakamali. But feedback tells you the things you did great, and the things that need more work a.k.a. your strengths and weaknesses. People will judge what you say and how you say it, but feedback isn't meant to put you down but build you up. Without feedback, you can't tell if you are getting better in public speaking. For starters, practice in front of a friend with the intention of getting feedback. This way, you know that the feedback is coming from a place of love and support. The more specific the feedback, the better you will be able to improve.

4. Prepare your notes
You don't have to read everything from a script, but it's helpful to have notes as a public speaker. Public speaking, after all, isn't just about the talking part, it is also about your preparation as a speaker. Study your topic and do some research. Know the things people are saying about the topic and what they are interested to know about it. If you were someone from the audience, what would you like to know? This way, you'll be ready to answer any questions from your audience and have enough information as you speak.

5. Work on other related skills
Hindi lang puro pagsasalita ang public speaking. There are other skills that can improve your public speaking too. Presentation and communication are some of the top skills that will help you improve. Presentation is knowing your topic and how you structure your key points. Communication is how you deliver your topic through body language, voice modulation, visual aids, and storytelling. It takes a while to master many skills and know when to use them, but what's great is that these skills are useful for other things beyond public speaking too. Meron ka bang hinahangaan sa pagsasalita? Take note how they do it and learn from them!


There are many reasons why people are scared of public speaking, but there are many practical ways to overcome it too. We know it's intimidating to have a lot of people look at your every move and listen to your every word. But what's great is that public speaking is a valuable skill that you can definitely learn on your own and with the help of other people too. We hope this helps you improve your public speaking skills, and help you inside and outside the classroom. Kasama mo ang Bukas!
Learn more about Bukas and how we make education affordable for thousands of Filipino students like you. Apply for a tuition installment plan in your upcoming enrollment, and join our growing community for more tips and advice about all things student life. A brighter future awaits. Sa'yo ang Bukas!

Written by: Bea Salcedo