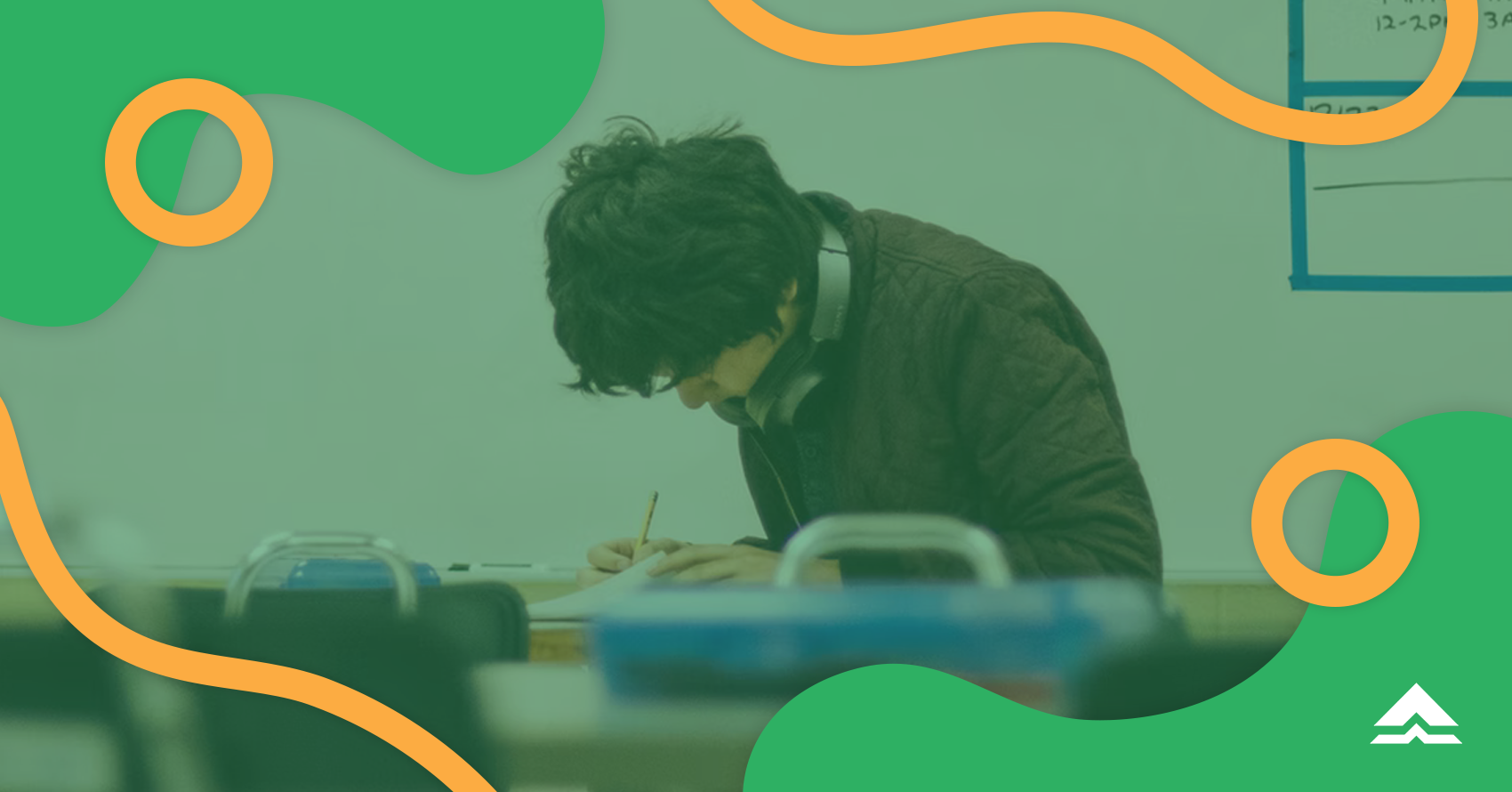 So it's that time of the semester. Handa ka na ba?
For students, the finals week can be that one week (or two!) in a semester they dread the most. Exams and deadlines pile up, and if you don't act fast, it can put you in too much stress and pressure. Ayaw natin 'yan.
The good news is that, more often than not, finals week is something every student can prepare for. Preparation is half the battle, ika nga. And your finals week is a battle you can win. If you want to ace your finals week, it's time to equip yourself with right habits. We round up some practical and helpful study tips you can do to thrive, not just survive, in your last stretch for the semester. (Note: Kaya mo 'yan!)

Organize your schedule
This is super important! Organizing your schedule will help you keep track of what you need to do or review first. Having a clear set of priorities keeps you from unnecessary pressure and a pile of backlogs. If you are the kind of student that puts pro in procrastination, hear us out. Doing everything at the last minute may give you that adrenaline rush to finish things quickly but is the stress really worth it?
How to do this:
At the start of every week or month, plot the deadlines you need to meet. Write it on your calendar, planner, or even on a piece of paper! Thanks to technology, marami na ring available productivity apps na pwede mong pagpilian.

Study in advance
One of the benefits of good prioritization is clearing enough time to do other important things that you can't seem to find time for. For starters, studying in advance! Bukod sa pag catch up mo sa social media posts and Tiktok videos, it will help you a lot during finals week if you make it a habit to have daily study sessions.
Studying in advance helps you have more time for internalization. This way, mas gamay mo na ang topics kapag inaral mo ang mga ito for your exam. You won't only be more active in class, but you also won't need to review from the start come finals week.
How to do this:
Set a regular study session every day. The key is not to study for a long period of time but to do it consistently to train your brain.

Avoid distractions
We know how tempting it is to binge-watch your favorite K-Dramas or play mobile games instead of pulling all-nighters for an exam. We've been there. But trust us, it won't do you any good during finals week.
As much as possible, limit your time scrolling on social media, playing games, and watching shows during your finals week. We're not saying to stop doing these things. A healthy balance of study and leisure is good for your brain! All we're saying is there's a time for everything. During finals week, staying focused is the key to your success.
How to do this:
Keep your device away during study sessions. Set a focused time for studying and then reward yourself with breaks in between. It can be five-minute social media breaks, games, or whatever you want. Repeat until you have mastered your lesson.

Take breaks
If you think this is the easiest to do, think again. A lot of students during finals week actually find it quite challenging to take breaks during final weeks. Sa dami ng gagawin, paano pa magpapahinga, 'di ba? We feel you. But this is counterproductive.
Rest is good for you. So yes, it is a productive time. When we say 'rest,' we're not talking about scrolling on Twitter for an hour or watching TikToks for three hours straight. We mean getting away from your devices, and doing other things than studying for at least 30 minutes. Resting your brain gives you enough fuel to keep going.
How to do this:
Take a walk outside, play with your siblings, chat with your parents, or take a nap. Ikaw ang nakakaalam kung anong paraan ka tunay na makakapagpahinga. Just do it!

Set a hangout after exams
Yes, you read that right. Set a hangout. Ilagay mo sa planner mo. Think of this as the shining light at the end of the dark tunnel! Planning a hangout or an enjoyable activity after a week of working hard will help motivate you to finish your tasks, meet your deadline, and do well on your exams. Pwede ka ring mag countdown if it helps!
It's also a great refresher for you and your friends as you celebrate, not just conquering finals week, but the end of a productive semester in school. So, anong plano mo?
How to do this:
Make plans for a sem-ender. Something that you'll look forward to!


Which of the study tips do you find the most helpful? Kahit ano pa man ang sagot mo, we hope this helps you prepare for your upcoming finals week and get those grades up! We know how hard and tiring it can be. Pero alam din naming walang imposible para sa estudyanteng nagsusumikap at may pangarap. At ikaw yun. Take deep breaths and study smart. We're rooting for you!
Learn more about how we make education affordable for thousands of Filipino students like you. Download the Bukas app on Google Play today! Kung gusto mo maging updated with our latest content and updates, you can connect with us on Facebook or reach us anytime via email!

Written by: Rona Amata