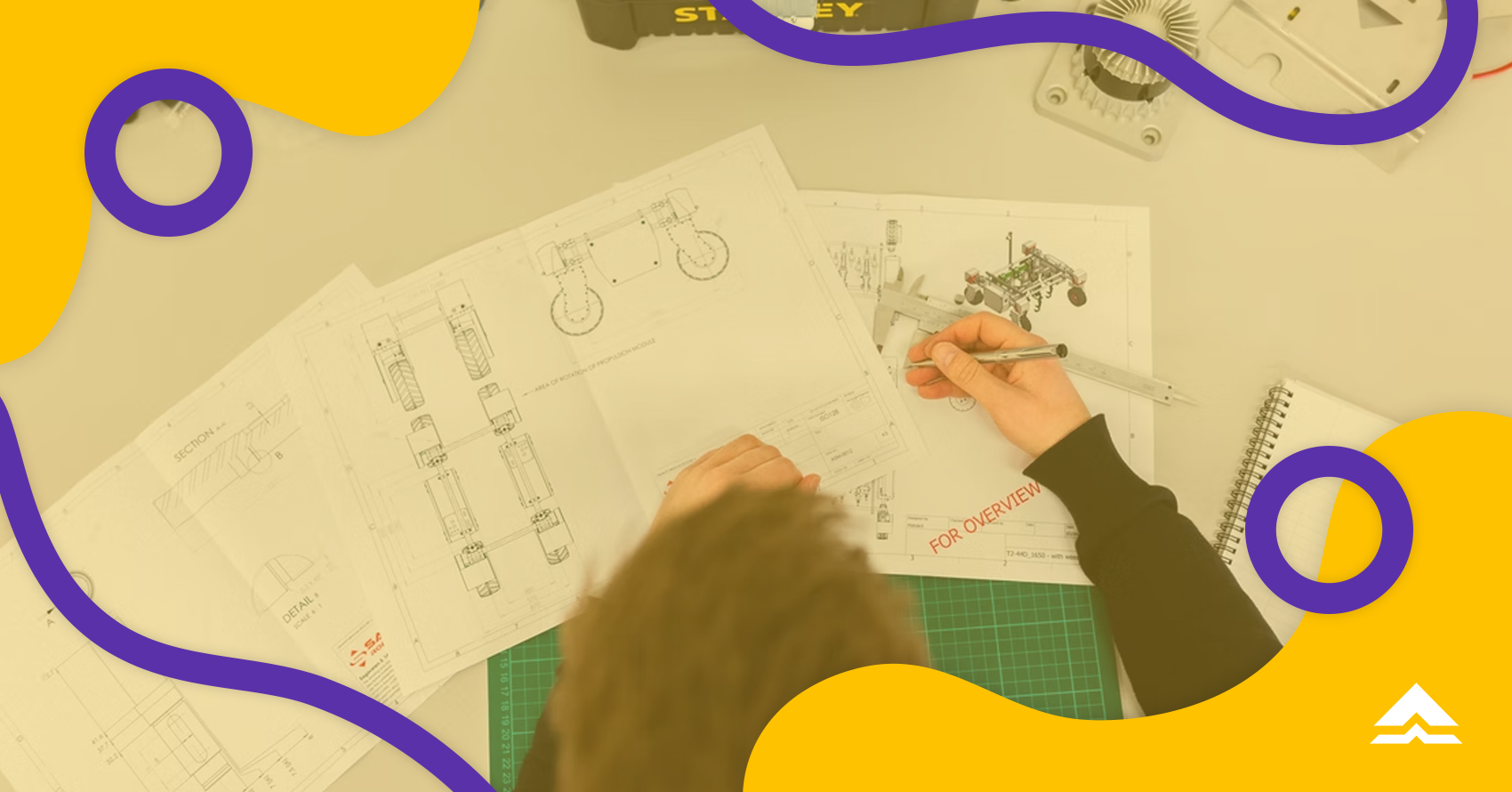 Engineers are key to making innovative and efficient solutions to almost every problem we face, at present and in the future. They always think ahead when building or creating something. Since the engineering field requires mastery of theory and practical application, students undergo intense study and training. If you find yourself in the same boat as other aspiring engineers, hindi ka nag-iisa.
From never-ending problem sets to feeling confused during lectures, here are 5 things every engineering student can relate to:

1. Problem solving is a necessary skill
Complex math in engineering is truly complex. From calculus to trigonometry, you know that problem solving skills can either make or break your grades. Sometimes, you wish you could go back to the times when math had real numbers instead of Greek symbols and letters!
Don't be discouraged though if you find it difficult to solve the problem sets in class. After all, problem solving is a skill that's built over time. Through trial and error, you get better at this. Ika nga, practice makes progress!

2. Scientific calculator is your bestie
Engineering student ka ba talaga kung wala kang scientific calculator (or sci cal) sa bag mo? You've probably used this to double or triple check your answers even though you already manually computed for something. Since your lab reports, research papers, and problems sets pile up in a never-ending to-do list, your trusty calculator makes your work a little bit easier.
While things can get overwhelming, with the right tools, you can learn how to manage your time and energy! Get to know which subjects need a lot of focus. From there, you can figure out a schedule that works for you. That way, you avoid procrastinating or spending a lot of time on tasks that are relatively 'easier' to accomplish. Work smart, not hard!

3. When taking an exam, you don't leave anything blank
Aside from the calculated nature of engineering (pun intended), the field also encourages students to think outside the box. Pagdating sa mga exams, students aren't limited to a single solution, as long as they get the correct final answer. Professors even give points for effort! That's why you write any possible solution to the problem kahit hindi ka sigurado sa sagot.
Think of your exam as something that trains you to see things from a different perspective. After all, coming up with creative and innovative solutions is part of your training as an engineering student. Remember that no effort is ever wasted for those who try!

4. You are the handyman of the house
Since you're known as the engineer in the family, people ask for help when something is broken or isn't working properly around the house. Whether that be a broken iron or circuit board, people believe that you can fix anything.
While engineering is just a bunch of numbers and formulas for most people, you know that your course actually trains you to be an all around problem solver (sa loob at labas ng classroom). Engineering teaches you practical life skills too!

5. YouTube is your favorite— este, second teacher
You may find yourself nodding along whenever your professor asks if you understood the lesson, kahit hindi mo talaga naintindihan. Okay lang 'yan. It happens to the best of us. That's why you often watch YouTube videos to catch up on topics from your class. There are many explainer videos online that can help you understand your lessons better.
Maximize the online resources that can help you with your coursework. For starters, Khan Academy breaks up complicated topics into bite-sized lessons. You can also ask your school librarian for other resources (kagaya ng learning applications and external databases) the school might have access to. Hindi natatapos ang pag-aaral sa loob ng classroom!


Need help in starting your college journey? May Gabay para sa'yo! Take a quiz to know which courses would fit you based on your skills and interests. Through Gabay's search portal, we can also connect you to the school and course of your choice. O kaya naman browse through our content hub to know more about the fields you're interested in. Ano pang hinihintay mo? Sign up for a Gabay account today!
Learn more about how we make education affordable for thousands of Filipino students like you. Apply for a tuition installment plan or download the Bukas app on Google Play! Kung gusto mo maging updated with our latest content and updates, you can connect with us on Facebook or reach us anytime via email!

Written by: Bea Salcedo