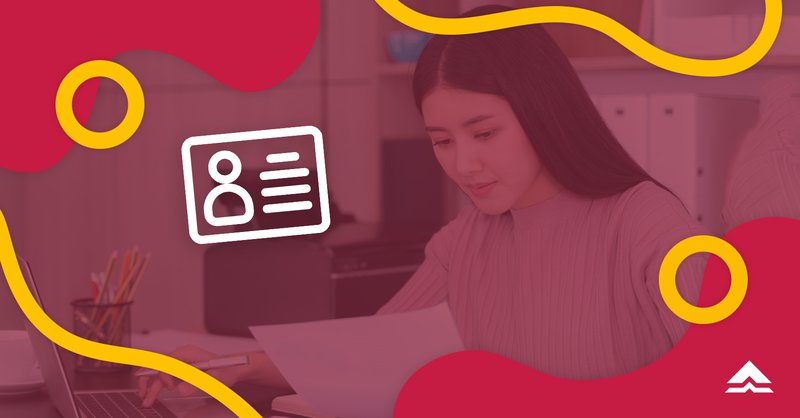 Having a valid government ID is important. It serves as a document proving that you are who you say you are! More than just having more cards in your wallet, these IDs are useful and even crucial, especially when you're availing government services or transacting with private institutions. (Shameless plug: Kailangan mo rin ito when you apply for a Bukas tuition installment plan!)
Simply put, you need a government-issued ID. And the earlier you get them, the better.
Since we know applying for one can be confusing, lalo na kung hinihingan ka ng valid ID to apply for a valid ID, we've got you covered! Since there are many kinds of government-issued IDs you can get, we've rounded up the ones that are easier to get for students like you. Take notes!

National ID
As part of the Philippine Identification System (PhilSys), the National ID makes private and government transactions more accessible and uniformed for all Filipinos. Tulad ng pagkakaroon ng student ID as proof na estudyante ka sa school mo, your national ID is proof that you are a Filipino citizen. It can be used for a lot of digital and face-to-face transactions such as applying for a passport, applying for a driver's license, and claiming government benefits and services.
Application duration: Undetermined (applications are opened by batches)
Cost: Free
Validity: Lifetime
Where to get: PhilSys official website, PhilSys registration center
Requirements: Valid ID (original copy)

Passport
A passport is a powerful proof of identification because it's also recognized as a valid ID in other countries. Aside from travel purposes, a Philippine passport can also be used as a valid ID during private and government transactions.
Application duration: 12 working days (minimum)
Cost:
Php 950.00 (regular processing)
Php 1,200.00 (rush processing)*
Validity:
5 years (minors)
10 years (18 years old or above)
Where to get: Department of Foreign Affairs (DFA) Consular Office
Requirements:
*Delivery fee varies per location and is not included in the application fee

NBI Clearance
An NBI Clearance is proof that you are a good citizen of the country. Think of it as an equivalent of the good moral certificate issued by schools! Since there's no minimum age requirement when applying, working professionals and students alike can get an NBI Clearance. This can be used when: claiming government benefits and services, applying for a job, and making changes in legal documents.
Application duration: 5-8 working days
Cost: Php 130.00 (additional Php 25.00 for payments made online)
Validity: 1 year
Where to get: NBI official website, NBI Clearance office
Requirements:

Postal ID
This is a primary government ID issued by the Philippine Post Office (PhilPost), and is available to all Filipinos regardless of age or occupation. It also doubles as a privilege card that can give you discounts when transacting with the partner merchants of PhilPost. Some of the ways you can use the Postal ID is when you're: dealing with bank transactions, claiming money remittance, verifying an e-Wallet account (e.g. GCash, Paymaya), and registering to vote.
Application duration: 15-30 working days (depends on the location)
Cost:
Php 504.00 (regular processing)
Php 650 (rush processing)
Validity: 3 years
Where to get: Your nearest post office
Requirements:
Two (2) copies of filled out application form
Proof of Identity*
Proof of Address* (pwede ang school billing statement or utility bill)
*Maraming tinatanggap na proof of identity at proof of address ang PhilPost. See the full list of accepted documents here.


Gamit ang mga government IDs, it's easier to handle certain transactions like applying for a job, opening a bank account, or applying for a student loan. Having these on hand will definitely serve you well in the long-run, even beyond your days as a student!
Learn more about how we make education affordable for thousands of Filipino students like you. Download the Bukas app on Google Play today! Kung gusto mo maging updated with our latest content and updates, you can connect with us on Facebook or reach us anytime via email!
Want to get a FREE College Guide? Mag-sign-up na para makakuha ng more freebies at maging updated sa exclusive tips, how-tos, and latest events and webinars led by Bukas.

Written by: Bea Salcedo