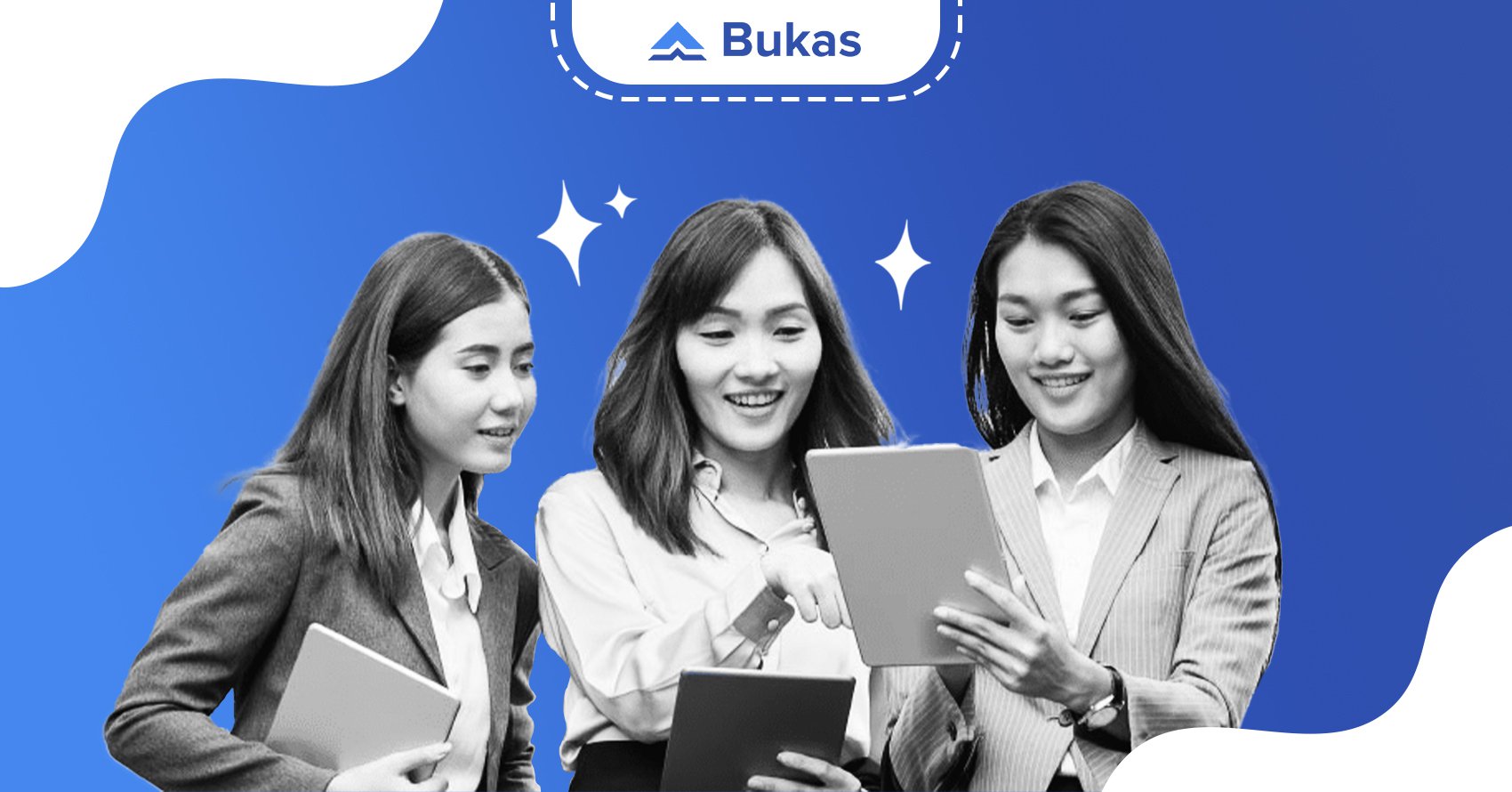 March is International Women's Month!
While we believe that women should be celebrated every day of the year, the world has agreed on dedicating the whole month of March to highlight the history and importance of women in society—especially their role in building a more inclusive and productive future for all, as they have been doing throughout the years.
Kung may nakita kayong women empowerment posts online or offline, this month-long celebration explains it. The question now is, what does it mean for you? Is it all about celebrating women? Or sparking a debate that women are better than men? Anong kinalaman mo rito bilang estudyante? Anong magagawa mo para makatulong?

IWD 2022 Campaign Theme: #BreakTheBias
According to the World Economic Forum (WEF), aabutin ng 136 years bago maresolba ang gender gap sa buong mundo. Ang gender gap ay tumutukoy sa agwat ng kalidad ng pamumuhay sa pagitan ng mga babae at lalaki. To help put it into perspective, kailangan mong makatapos ng 34 college degrees bago natin makamit ang gender equality.
Makakapaghintay ka ba ng ganun katagal?
We can't wait that long. We won't be alive that long, even if we try. The good news is we don't have to wait—you don't have to wait. We can help create that future now kahit na estudyante ka pa lang.
The International Women's Day (IWD) 2022 campaign theme is #BreakTheBias, a longstanding call to free women from bias, stereotypes, and discrimination in all aspects of life. Isa sa mga priorities dito ang oportunidad na makapag-aral. Alam mo bang umaabot ng 129 million na mga kababaihan sa buong mundo ang hindi nakakapag-aral? This isn't just unfair. It's costing everyone, including men, an opportunity for a better future.
"Imagine a gender equal world. A world free of bias, stereotypes, and discrimination. A world that is diverse, equitable, and inclusive. A world where difference is valued and celebrated. Together we can forge women's equality. Collectively we can all #BreakTheBias." — International Women's Day (IWD) 2022

Babae Ang Kinabukasan: What We Actually Mean
If you scroll long enough on social media, you'll probably come across posts that say something like this: "The Future Is Female." When translated in Tagalog, it's simply this: Babae ang kinabukasan.
But what does it really mean? Let's first touch on what it's not.
Women empowerment phrases like that does not mean building a future without men. Instead, it promotes a future where gender equality is the standard for every aspect of life—a future where women don't get asked questions simply because they are women. It challenges the bias, stereotypes, and discrimination that women often experience because of gender. Nangyayari ito araw-araw. Mapa eskwelahan, opisina, o kabahayan.
Okay, what is it then?
When we advocate for gender equality, we don't only aim to break the bias against women. It's also a call to recognize women's capabilities and contributions in society, and support them every step of the way. Ang panalo ng kababaihan ay panalo ng lahat. When women thrive in school, in the workplace, and at home, lahat ay nakikinabang. It makes schools a more conducive place for learning. It makes workplaces a more productive place for businesses. It makes homes a safer place for families.

Your Role As A Student: What You Can Do To Help #BreakTheBias
Mapa babae ka man o lalaki, kasama ka sa laban para makamit ang gender equality. Here are simple (yet important) ways you can help to #BreakTheBias against women. Yes, even while you're still a student.
Speak up against discriminatory gender norms and stereotypes
Norms become norms because everyone agrees to it or does not bother to challenge it. Ganun din ang stereotypes. While it takes a community to change norms, you can speak up and correct harmful perspectives when a situation arises while still being respectful. Catching seemingly harmless phrases like "Babae ka kasi" or "Babae ka lang" is a good start.
Support advocacies and initiatives on gender equality
When you're a student, watching from the sideline seems like the best way to go. At least, sa ngayon na "bata ka pa" o wala ka pang resources to contribute. This is simply not true. Social media is a powerful tool easily accessible (and leveraged!) by young people nowadays to show support for causes they believe in.
Don't know where to begin? Start speaking up within your circle of friends, and then bring it further on your social media platforms. Support doesn't always have to be monetary. Most of the time, a single share or retweet can go a long way.
Pursue a course and career you actually want
One of the most effective ways you can #BreakTheBias against women is owning your future, regardless of what others say. Gusto mo bang kumuha ng engineering sa kolehiyo pero sinabihang panlalaki ito? Do it anyway. Pangarap mo bang maging career woman pero sinabihang mahihirapan ka magsimula ng pamilya? Do it anyway.
When you stand up for what you want, it encourages young girls after you who want to do the same. Kung lalaki ka, this applies to you, too! Do it anyway. That's what equality is.


Here at Bukas, we are serious about creating a better future for Filipino students. It's our mission, the reason for why we do what we do. The future we envision also looks a lot like the future where both men and women are given equal opportunities to thrive and succeed in whichever field or career path they choose.
Naniniwala kaming hindi natin kailangan maghintay ng isang daang taon para makamit ang kinabukasan na ito. That's why Bukas has partnered with colleges and universities nationwide to make education more accessible and affordable for all.
Our hope on International Women's Month (and every month!) is for every student to be given every opportunity they need to create the path they want for themselves—free of bias, stereotypes, and discrimination. At kasama mo ang Bukas sa bawat hakbang. A better tomorrow for you starts today!
Learn more about how we make education affordable for thousands of Filipino students like you. Download the Bukas app on Google Play today! Kung gusto mo maging updated with our latest content and updates, you can connect with us on Facebook or reach us any time via email!