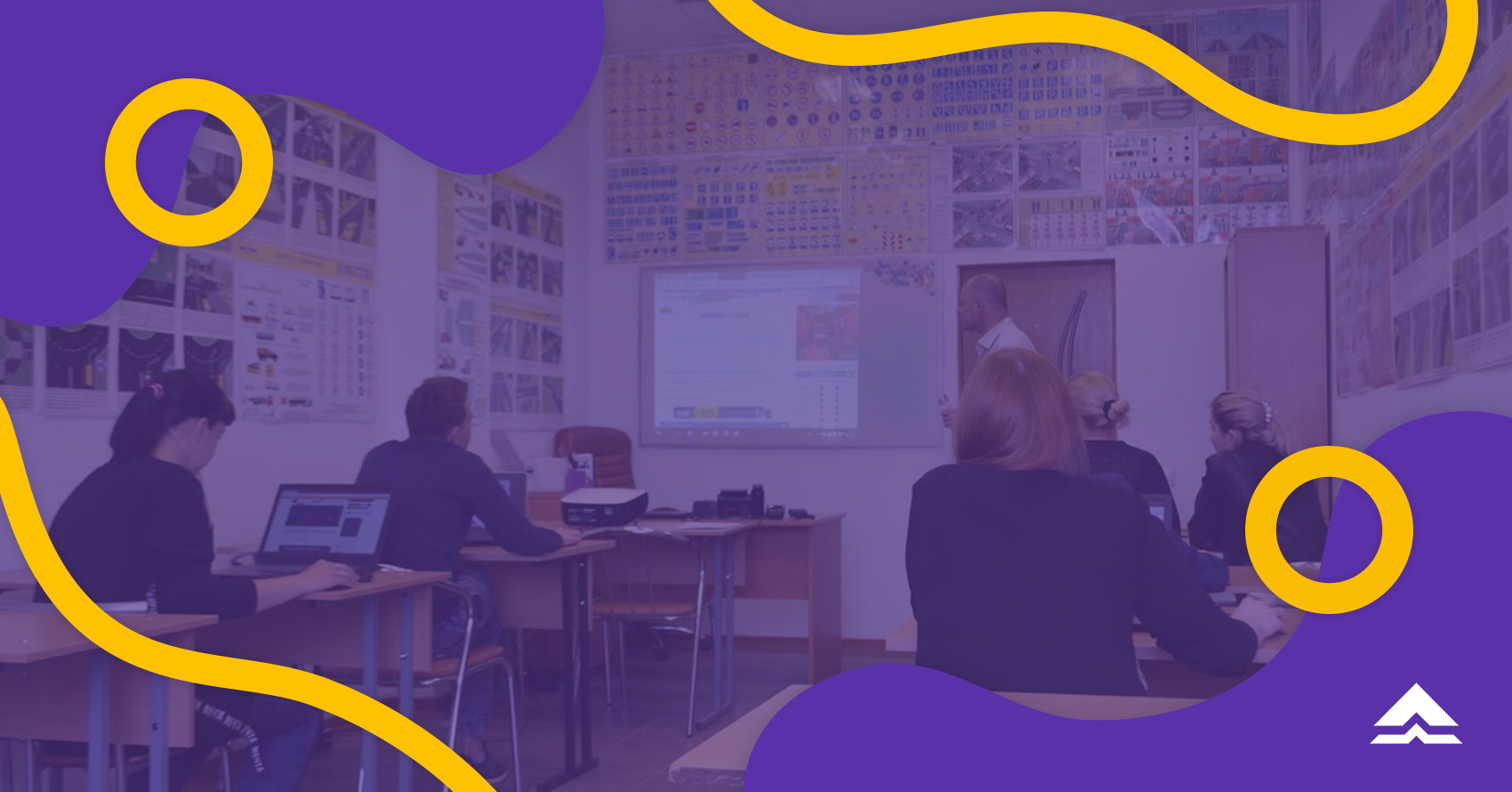 Do you love sharing your knowledge with other people? If you get excited about the idea of teaching in a classroom, you might find education to be an interesting course for you. If you've been reading and preparing to take a course in education, you've also probably heard about common perceptions about education majors. Some of these notions may excite you while others might scare you. Don't worry, let us break down these common misconceptions about education courses one by one:

Myth 1: Education courses are easy
"Educ course mo? Madali lang yan. Ituturo rin naman sa'yo kung ano ituturo mo sa mga estudyante mo."
This common education myth might stem from the fact that education courses often focus on educational theory and hands-on practice, rather than more complicated math or science topics. But let's get one thing straight: there's no such thing as an easy college degree. Whatever degree you choose to pursue, you'll have to work really hard to complete it.
Pursuing an education program means specializing in special education, elementary education, or secondary education. These require different skill sets and learning approaches. Kailangan mong pag-aralan mabuti ang ibat-ibang theories and concepts, pati na rin ang mga paraan kung paano maging isang magaling na guro sa iba't ibang klase ng estudyante. All these aren't easy and will take years of practice and experience.

Myth 2: Education courses always lead to low-paying jobs
When you look at the average salary for a teacher in the Philippines, according to Payscale, the average high school teacher salary in the Philippines is ₱200,171 to ₱379,000 per year while primary school teachers earn ₱240,000 to ₱547,000 per year. The most experienced ones can even earn more depending on their credentials.
On the other hand, if you prefer non-traditional education careers, the average online tutor salary in the Philippines is ₱ 585,000 per year or ₱ 300 per hour. Entry-level positions start at ₱ 480,000 per year, while most experienced workers make up to ₱ 720,000 per year.
Regardless of the field, everyone starts at entry-level jobs and its corresponding salaries. As you progress in your profession and earn relevant experiences, your earning potential will also increase.

Myth #3: Anyone can be a teacher
Whether you're eyeing to work in a public or private school, pursuing a career in education requires dedication, passion, love, and patience. This goes without saying that not everyone has the patience, creativity, dedication, and love for teaching and children that teachers have. Anyone can state out facts, but it takes a great amount of skill to be able to communicate information effectively and create desirable results to the students. As the saying goes, teaching is a noble profession. Kung gusto mo talagang maging isang teacher, it takes lots of practice and lifelong learning. Do you have what it takes?

Myth #4: Education courses are just a fallback option
"Kaya lang yan nag educ kase di nakapasa sa course na gusto niya."
Ever heard of this statement? This common education course myth is not entirely true. Every university and college have different admission requirements. Depending on where you're planning to take your education degree, knowing the grade quota and course retention guidelines is important so you can be prepared beforehand. Kung second choice naman ang pag-uusapan, sino naman ang nagsabing second degree options are any less? Don't forget that you liked this course enough to rank it this high. What you can do is to make the most out of your course, study well, and give it your best effort.

Myth #5: Education is a boring course
Boring is relative. If you ask education majors, you'll find that this is not true. In fact, they have the flexibility to choose and specialize in various areas such as early childhood education, health and physical education, primary teaching, secondary teaching or secondary teaching/vocational education. This tells us that educators are always learning and experiencing new things every day. Teachers are constantly taking continuing education to advance their craft. Majoring in education gives you a career path where learning is part of your job description!


Aside from knowledge of a specific subject matter, an education degree will give you a set of key skills like excellent communication skills, tech savviness, research and analytical skills, problem-solving skills, organization, and time management skills which will all help in training you to become a great teacher in the future. It may be a challenging course, but the rewards of this career (and vocation) goes beyond the four walls of the classroom. Or as we have seen in recent learning setups, beyond your computer screen.
Still unsure if education is the right path for you? Take a quiz to get recommendations or search through hundreds of courses and schools to find the match for you. Either way, may Gabay para sa'yo!
Learn more about how we make education affordable for thousands of Filipino students like you. Apply for a tuition installment plan or download the Bukas app on Google Play! Kung gusto mo maging updated with our latest content and updates, you can connect with us on Facebook or reach us anytime via email!

Written by: Karl Nucum