Help a Student, Win a Prize!
Mechanics
Take a video of yourself answering these four questions:

What is your name and age, current course or occupation (for graduate students)?
How did you find out about Bukas? / Paano mo na-discover ang Bukas?
How has Bukas helped you as a student? / Paano ka natulungan ng Bukas sa iyong pag-aaral?
Share your experience of Bukas' loan process and payment terms. / Pwede mo bang i-share ang experience mo sa pag-a-apply ng loan sa Bukas?

Fill out this form and submit your video testimonial. Deadline for submissions is on Tuesday, November 23 at 1PM.
We will raffle off P500 Gcash to one lucky student! The winner will be announced by Dec. 3.
Students who submit their testimonials will also get a chance to be featured in our Social Media page!
Reminders
Shoot in horizontal format. (see sample below)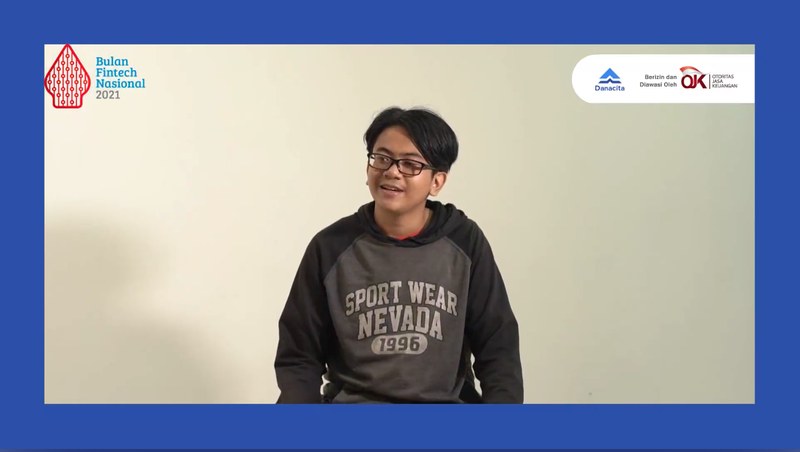 Look for a wall or a plain background. Make sure at least half your body (from head to waist) can be seen.
Make sure you have enough lighting. It is best to face the window to get enough light or use a ring light if available.
If you don't have a mobile phone stand that you can use to record, ask someone to take a video of you instead.
Record your video in a quiet room.
Review your video before submitting. Make sure your answers are loud and clear.
Terms and Conditions
This raffle is open to all students with a registered Bukas account and must have an active or previous Tuition Installment Plan from Bukas.
Students must submit their names, contact information and Tuition Installment Reference Number for Bukas to contact and verify winners.
Students must submit a valid video that is playable and answers all the four questions provided. Students who submit incomplete or unplayable videos will be disqualified for the raffle.
Students can only enter the raffle once. In case of multiple entries by the same student, only the most recent entry will be considered. The rest will be deleted.
The "Share your Bukas Testimonial" campaign is optional only. Therefore Bukas borrowers may opt not to join. However, students that join must agree to the Media Release form and Personal Data Consent form provided in the application form. Students that join the raffle may be featured in the Bukas website, social media page and other digital and print materials.
Deadline for submission of entries is on November 23, 2021 at 1PM. Entries submitted past the deadline will not be counted in the raffle draw.
The raffle draw will happen on December 1, 2021. The Installment Reference Numbers of all entries will be randomized 5 times via random.org. The first name to appear on the 5th randomized list will be determined the winner. In case of disqualification, the next number in line will be chosen as replacement.
The winner will be announced via email blast on December 3, 2021. They must contact Bukas to coordinate delivery of their prize.