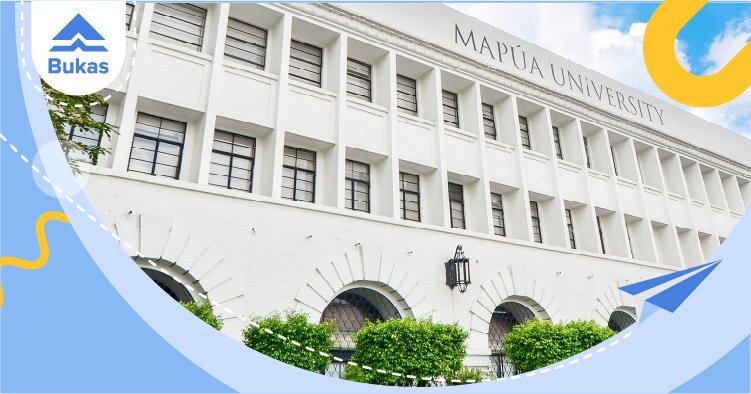 Editorial note: This article has been last updated on April 15, 2021.
When it comes to leading engineering schools in the Philippines, it is impossible not to mention Mapúa University. Board exam topnotchers pa lang, tapos na ang usapan.

But is that all there is to know about this school? Definitely not.

Kung incoming college freshman ka at balak mo mag-aral sa Mapúa or enrolled ka na and you just want to know more about your alma mater, para sayo 'to. Here are 10 things you probably didn't know yet about Mapúa University!

1. It was founded by the first Filipino licensed architect
Mapúa University, formerly Mapúa Institute of Technology (MIT), was named after its founder Don Tomas Mapúa. He was an architecture graduate of Cornell University and the designer of the iconic buildings like the Manila Central Post Office and the St. La Salle Hall in De La Salle University. Kung makapasyal ka sa Santa Cruz, Manila, you can find a street named after him to honor his legacy!

2. Mapúa engineering programs are some of the best in the world
In 2008, Mapúa University became the first Philippine and Southeast Asian educational institution to have an ABET accreditation for its engineering programs. The ABET accreditation is an international recognition given to college programs that meet quality standards of the professions for which the programs prepare their graduates. Currently, Mapúa has a total of 14 engineering and IT programs with ABET accreditation. What more kung kasama pa yung national accreditations from the Commission on Higher Education (CHED) and Philippine Association of Colleges and Universities Commission on Accreditation (PACUCOA)?

Simply put, kayang-kaya makipagsabayan ng Mapúa engineering graduates sa mundo! If you still need convincing, do a quick search for Electrical Engineering alumnus Diosdado "Dado" Banatao a.k.a. the "Bill Gates of the Philippines."

3. No CARDINAL Plus, No Entry
Another first from Mapúa was its own RFID or Radio Frequency ID card system called the CARDINAL Plus, the Mapúans' school ID and library card in one!

As a security measure, students will have to tap their way inside school premises using the ID cards. The RFID system then confirms their identity on a screen, complete with photo and student information. So a friendly reminder lang to bring your ID at all times.

By the way, pwede rin gamitin ang CARDINAL Plus as an ATM card. Kaway kaway sa mga college dormers na nag-aabang ng baon mula sa magulang!

4. Creatives are welcome and nurtured in the university, too
Contrary to popular misconception, hindi lahat ng nag-aaral sa Mapúa, engineering ang kursong kinukuha. The university is owning the spotlight in media studies, too!

Aside from newly offered programs in Advertising Design and Digital Journalism, Mapúa also proves to be a breeding ground for young and talented creatives like Raymund Ribay Gutierrez–a Multimedia Arts alumnus whose work has been recognized in prestigious award-giving bodies like the Academy Awards and the Cannes Film Festival.

Nakapanood ka na ba ng CineMapúa entry? If not yet, add it to your college bucket list!

5. A Mapúan won the first ever James Dyson Sustainability Award
Electrical Engineering student Carvey Ehren Maigue made headlines (and history!) noong napanalunan niya ang pinakaunang 2020 James Dyson Sustainability Award for his AuREUS System Technology. His invention? A material made from waste crop that turns harmful UV rays from the sun into solar energy and then into electricity. His vision? Ang maipakita na sustainable inventions like AuREUS can make a positive impact, not just in the long run, but even for us at present.

Ikaw, how do you want to make a difference today? Kung kaya ni Carvey, kaya mo rin!

6. Mapúa Cardinals rule the NCAA basketball league
Even outside the classroom, Mapúans still continues to excel–specifically in the basketball court. Since joining the National Collegiate Athletic Association (Philippines), the Mapúa Cardinals have won 6 Seniors' Championship titles while the juniors team has won a whopping 22 NCAA championships.

Not to mention, kilala rin ang Mapúa for producing all-time PBA legends tulad nina Freddie Hubalde, Atoy Co at Alvin Patrimonio. Ika nga nila, Viva Mapúa!
7. Mapúans set a record in cheerleading, too
Aside from being home to basketball legends, Mapúa University also holds a record for cheerleading. In 2004, Mapúa Cheerping Cardinals won the first ever NCAA cheerleading competition. Since then, the team has been representing the university every season on the NCAA mat–coming as close to a first runner-up finish for four seasons!
Fun fact: Cheerleading has already been considered as a regular sport since Season 87. Nakikita mo ba ang sarili mo as a cheerleader someday?

8. For Mapúans, quarterm is life!
Contrary to most colleges and universities with a semestral school calendar, Mapúa pioneered and follows a Quarterm a.k.a. an academic year divided into four terms.

Kahit na mas mabilis ang learning pace at mas maikli ang term break compared to other schools, a quarterm results in a greater focus and an improved performance for Mapúans. Not to mention, pwede rin nila matapos ang five-year course within four years and get started with their careers earlier than their peers!

9. There's no qualifying exam for School Year 2021-2022
With the shift to online classes due to the COVID-19 pandemic, Mapúa is also shifting gears to a fully online enrollment system this year. This means incoming freshmen won't be taking the annual Mapúa Scholastic Aptitude Exam (MSAE) but instead will be assessed through the Mapúa Program Placement Assessment (MPASS) to know which college program they're qualified for.

Meron ka bang tanong about the admissions? Nandito ang mga kasagutan!

10. Mapúans can now pay for their tuition through installments
Last but definitely not the least, here's a shameless plug we're proud of: #MayBukas na sa Mapúa! Hindi ba mas makakapagfocus ka sa pag-aaral kung hindi mo iniisip kung paano ka magbabayad ng tuition for enrollment? That's why we're here!

Recently, the university partnered with Bukas.ph to offer affordable and convenient student loans for Mapúans at any year level. No minimum grade required, and all online applications can be approved in as fast as three business days. Ayos!

Want to learn more about Bukas tuition installment plans? Check out our Help Center. Kung gusto mo rin maging updated with our latest content and updates, you can connect with us on Facebook or reach us anytime via email!