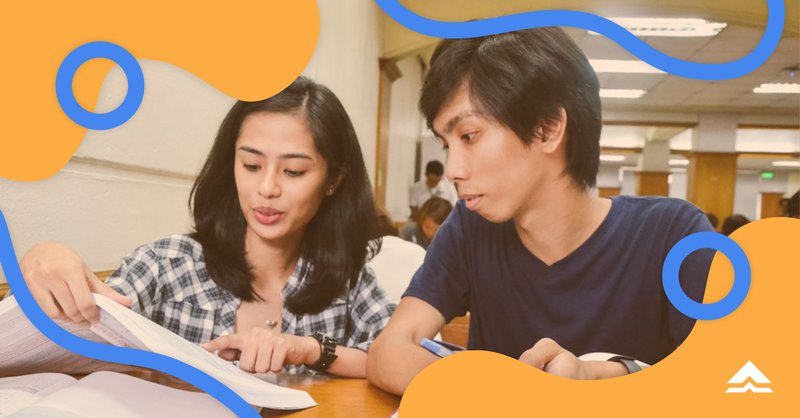 Short courses are specialized programs that train students with industry-specific knowledge and skills. From coding bootcamps to fashion design, there are short courses for just about any field you can think of! Maybe you're preparing for a career move or simply looking to improve on some skills. Either way, taking a short course is a great way to expand your professional toolbelt. And yes, kahit na estudyante ka pa lang. Here are four good reasons why you should consider taking a short course:

You save time and money
Short courses are made for busy people like you! It's also practical because you can learn something new or upskill in a specific field in a short amount of time. In other words, taking a short course gives you great value for your time and money!
Short courses only last from a few days to a few months depending on the curriculum. Whether you're still in school, a fresh grad or a working professional, it won't interfere with your current schedule. Many schools offer flexible hours (self-paced and synchronous) and learning modes (on-site, online, and blended). You won't have to worry about taking a leave of absence or changing your schedule. Marami ring short courses ang designed for asynchronous learning. This allows you to learn at your own pace.

You can expand your professional network
You will meet and get a chance to work with a diverse group of people when you take a short course. This is a great opportunity to meet people from different professional backgrounds! Since you'll be learning alongside them, you can use this time to build relationships and establish professional contacts which can help you once you start working. You might even gain some real friends, too!
Being one of the youngest in the room can make you feel intimidated. Don't hesitate to get to know your fellow learners! After all, you are upskilling in the same field. For sure, marami kang matututunan from them and likewise, sila rin sa'yo. Who knows, the people in your class might just be your next mentor, colleague, or even employer in the future!

You get a competitive edge in the industry
Taking a short course gives you more than just something you can add to your resume. You will be learning both theoretical and practical knowledge in the industry of your choice. Short courses help you meet the growing list of skills needed in the 21st century workplace. Social media marketing, information technology, and data analytics are just some examples of in-demand career paths brought by this technology-driven world.
Taking a short course lets you update your current set of knowledge and skills, which then can increase your value as an industry professional. Yes to career growth!. Syempre, kasama na rin dito ang better chances of getting a competitive pay in your field.

You invest in your personal and professional growth
Short courses are targeted to equip you for specific industries. But that doesn't mean you'll be limited to one industry alone. Taking short courses helps you learn and improve on the transferable and universal skills that are common across many career paths. This includes problem-solving, teamwork, and management skills among others.
Even if you don't end up working in the target industry of the short course, huwag kang mag-alala. Magagamit mo pa rin ang mga skills na natutunan mo in one way or another! Think of a passion project or a career shift down the line. Learning new skills you wouldn't have learned otherwise in your college course is always a good investment.


Short courses have long term benefits for your personal and professional growth. Thanks to flexible learning modes and class schedules, taking a short course has never been easier. But we understand that it can also be quite an investment.
With a Bukas tuition installment plan, pwedeng maging mas gumaan ang pag-aaral mo. Bukas has partnered with the country's leading specialized schools that offer short courses. Kaya makakahanap ka ng short course programs na pasok sa oras at budget mo! Ang tanong, which skill do you want to learn first? Take a short course today with Bukas!
Learn more about how we make education affordable for thousands of Filipino students like you. Download the Bukas app on Google Play today! Kung gusto mo maging updated with our latest content and updates, you can connect with us on Facebook or reach us anytime via email!
Written by: Bea Salcedo
Want to get a FREE College Guide? Mag-sign-up na para makakuha ng more freebies at maging updated sa exclusive tips, how-tos, and latest events and webinars led by Bukas.