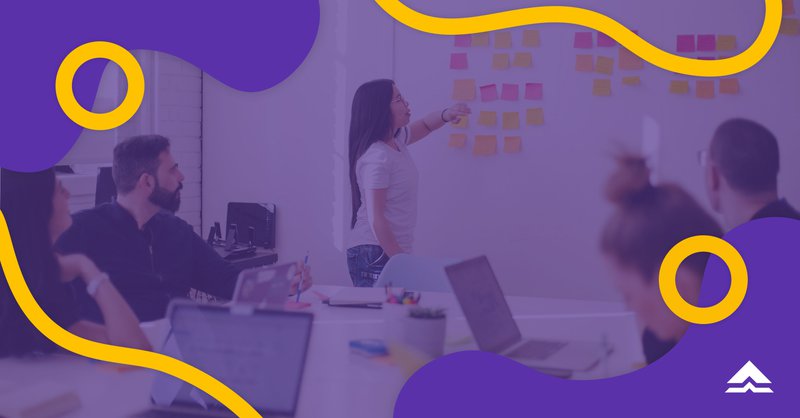 Earning a degree in education will prepare you for a career that involves working with diverse people, from children to adults. Even if you don't plan to teach in conventional classroom settings, an education degree can be a stepping stone to a wide variety of careers in education. Narito ang ilan sa mga trabahong pwede mong pasukin with an education degree:

1. Teacher
In a nutshell, the main job of a teacher is to prepare and educate students for the world, teaching them on various subjects. Kung plano mong maging isang classroom teacher in the future, narito ang ilan sa mga trabahong pwede mong pagpilian:
Pre-school School
Average salary: ₱185,764/year
Bilang isang Preschool teacher, you'll play an important role in developing not only a child's intellect but their overall well-being in their early years. Preschool teachers usually teach basic math like counting numbers to simple problem solving) and language like ABC and helping them learn how to write their names!
Elementary
Average salary: ₱210,397/year
Bukod sa pagtuturo ng preschoolers, pwede ka rin magturo sa elementary. An elementary school teacher educates young children in basic academics including math and reading as well as good social skills. Aside from this, you'll also deal with different instructing the students like demonstrations, discussions, or lectures to meet their needs and interests.
High School
Average salary: ₱199,388/year
Unlike preschool and elementary teachers, high school teachers specialize in different subjects aimed at public and private secondary schools from grade 7 to senior high school. Aside from this, high school teachers may also teach technical or vocational subjects.
College / University
Average salary: ₱203,824/year
Kung interesado ka naman magturo ng mas advanced na subjects, why not try teaching in college or university? Professors typically teach undergraduate, professional, or postgraduate courses in their fields of expertise. Aside from this, they also conduct research and publish academic papers and books.
Special Education
Average salary: ₱240,000/year
Special education teachers work with students with different special needs and disabilities. They are specially trained in creating and applying appropriate curricula and assign activities that are specific to each student's abilities and needs.

2. Online English as a Second Language (ESL) Teacher
Average salary: ₱190,664/year
Kung hindi mo type magturo in a traditional face-to-face classroom setting, why not teach virtually? You can become an online ESL teacher! English as a Second Language (ESL) is a program designed to teach students who do not speak English as their first language. As an online ESL teacher, it is your job to help your students build their communications skills in English.
Tasks:
Discuss lessons based on ESL teaching methodologies
Encourage and engage students to speak in English
Conduct oral tests and presentations
Keeping accurate records of student performance
Maintaining standardized guidelines set by the course provider

3. Private Tutor
Average salary: ₱148.37/hour
A private tutor is a specialist trained in helping students comprehend and assimilate the concepts and details of any given subject. Private tutors work with students on a one-on-one basis probably at home or any other place chosen for the purpose of teaching and learning.
Tasks:
● Provide subject-specific content to help students
● Apply different learning styles depending on the student's needs
● Utilize feedback and reflection to improve practice
● Provide direct assistance in the use of equipment, learning objects, and materials
needed for student success
● Make appropriate referrals to other campus and community resources as needed

4. Curriculum Developer
Average salary: ₱435,000/year
Ever heard of curriculum developers? As a curriculum developer, you will create new curricula and improve existing ones through careful assessments. You may also review course content, including course materials, textbooks, and homework assignments, to make necessary adjustments and improvements according to the standards set by the Department of Education (DepEd) or Commission on Higher Education (CHED).
Curriculum developers usually work in public and private K–12 level schools. They can also work in trade schools, government agencies, staff development programs, educational support, and universities.
Tasks:
Assess and discuss curriculum standards
Research trends in instructional methods and educational technology
Review and recommend textbooks and other academic resources
Develop procedures for teachers to implement curriculum
Train teachers and other academic instructors in new content or technology

5. School Administrator
Average salary: ₱ 57,9756—₱820,980/year
Administrative roles such as principal, assistant or vice-principal, and school district superintendent require a higher degree of education and years of experience. This role is responsible for the daily functioning and overall success of schools. Part of the school administrator's job is to lead elementary and secondary schools by managing teachers and support staff as well as overseeing budgets and curricula.
Tasks:
Coordinate all administrative processes
Manage budgets, policies, and events
Resolve conflicts or other issues as they occur


Careers in education are definitely among the most rewarding jobs. It gives you the ability to make a difference in the lives of other people. Earning a degree in education is an important first step in pursuing this path. Are you ready to start your career in teaching?
Don't worry, we've got your back! You can take an education course and enroll in any of our Bukas partner schools today.
Learn more about how we make education affordable for thousands of Filipino students like you. Download the Bukas app on Google Play today! Kung gusto mo maging updated with our latest content and updates, you can connect with us on Facebook or reach us any time via email!

Written by: Karl Nicole Nucum