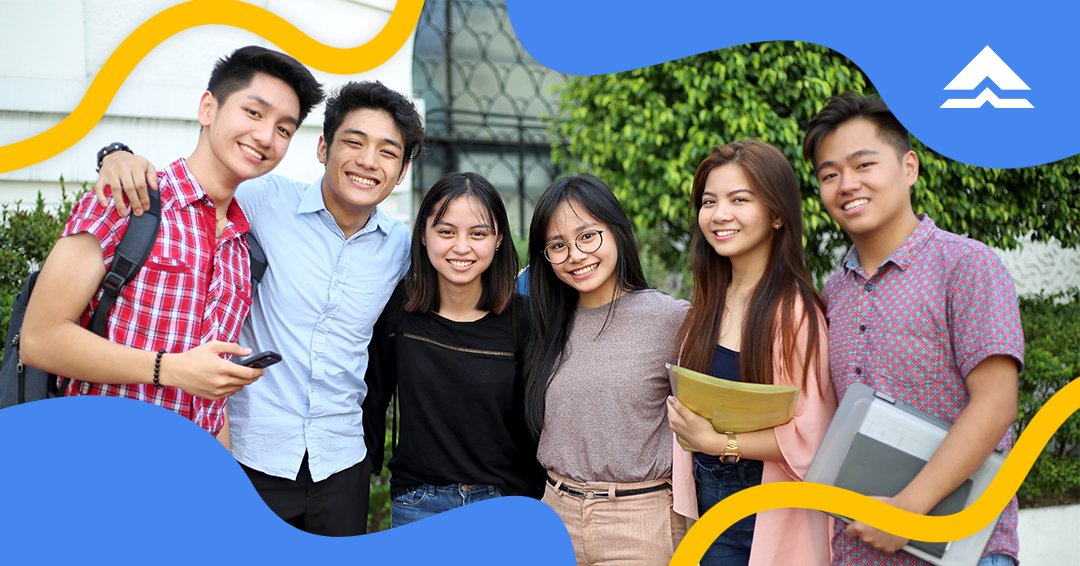 There is a long list of Philippine universities that can give you quality education and MAPÚA sure is one of them! Hindi biro ang credentials ng MAPÚA – this is a globally recognized university excelling in the field of engineering and technology. Moreover, their degree programs are recognized by accreditation bodies – ABET included – inside and outside of the country!
MAPÚA has produced a total of 387 board topnotchers since 2000. You could be an addition to that! Kung interesado kang maging isang Mapúan, here are some of their undergraduate programs that you might want to take.
Civil Engineering
MAPÚA is the leading university when it comes to engineering! Eleven programs under the field are accredited by the Engineering Accreditation Commission of ABET, a US-based accreditation body for programs in applied and natural science, computing, engineering, and engineering technology. MAPÚA's Civil Engineering program is undoubtedly one of the most popular program choices in the university.
The institution promises to provide the best education and training for their future civil engineers to excel in the profession. MAPÚA also makes sure that their students will have sufficient hands-on experience in civil engineering projects to further sharpen their skills. Kung ang goal mo ay maging isang magaling na Civil Engineer, MAPÚA is the way to go!
Architecture
Founded by Don Tomas Mapúa, the first registered architect of the Philippines, it is
without a doubt that the university offers top-tier education in the field of Architecture!
Along with the highly skilled engineers they produced, MAPÚA has also cultivated seasoned architects in the country. As proof, one of their graduates ranked second place in the January 2020 Architecture Licensure Exam!
MAPÚA designed their architecture program to produce well-rounded architects that have both excellent technical and creative skills. To ensure that the students are fully immersed in the world of architectural practice, the university maximizes its technological facilities, drafting courses, and internships. MAPÚA should definitely be one of the university choices for an aspiring architect!

Information Technology
Hindi lang engineering programs nila ang ABET-accredited, but most of MAPÚA's computing programs are also recognized by the organization. The university is even hailed as a Center of Excellence for Information Technology Education. Kung gusto mo maging isang IT professional, MAPÚA is the way to go!
The university will thoroughly prepare you in handling computing technologies either via fully online or blended learning. Either way, sinisigurado naman ng MAPÚA na maganda ang IT education na makukuha mo mula sa kanila! With the institution's focus on technology, you can be sure that you will become an IT expert once you graduate.
Psychology
MAPÚA is widely known for their engineering and technological programs, but that does not mean they do not offer programs outside of those fields. The university's psychology program is designed to prepare students for further studies and specializations. MAPÚA ensures their students' proficiency in psycho-physiological systems and human behavior by immersing them in biology, chemistry, biochemistry, and cognitive science concepts.
Whether you want to be a licensed psychometrician or take up psychology as a pre-med course, MAPÚA will surely provide you with the skills you need to stand out in the field.
Digital Film
The university also offers undergraduate programs in media studies. MAPÚA excels in the media field like how they excel in the field of engineering and technology. Their digital film graduates have competed and won awards from various local and international film festivals like UP's Piling Obrang Vidyo and the well-known Cannes Film Festival!

If you pursue a digital film degree at MAPÚA, you will be trained to become an exceptional independent filmmaker. The institution will teach you the necessary film techniques during your first year and then focus on producing film projects across different genres.
MAPÚA offers a wide variety of programs for you to choose from. Kung ano man ang
piliin mo, Bukas is here to assist you financially! Since MAPÚA is one of our partner schools, you don't have to worry about university expenses through our tuition installment plan. Deserve mong mag-focus sa iyong college o graduate studies without worrying about your finances!
Learn more about how we make education affordable for thousands of Filipino students like you.
Download the Bukas app on Google Play today! Kung gusto mo maging updated with our latest
content and updates, you can connect with us on Facebook or reach us anytime via email!
Written by: Ronadine Amata