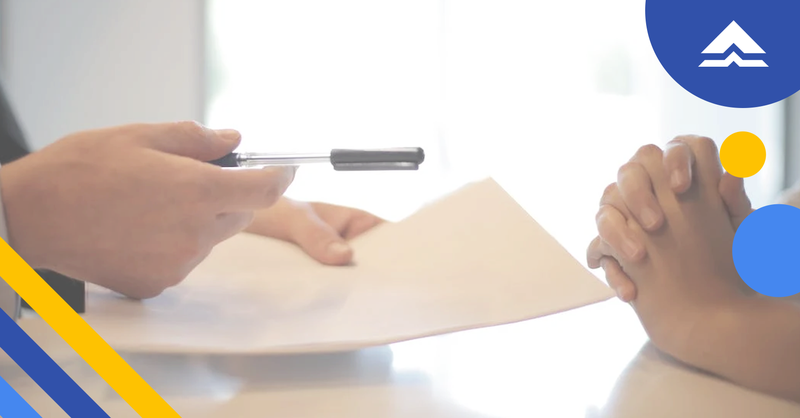 A loan is a huge undertaking, that's why you might have to undergo a stringent process before you can get one. More than that, it can get harder if you're not prepared! You need to familiarize yourself with the whole loan process before you apply.
Don't know where to get started? Don't worry, naiintindihan ka namin! To help you, here are five practices that you should do before you get a loan. These will enhance your chances of getting our loan application approved and make you a good borrower!
Prepare your requirements ahead
Getting your documents can be quite a hassle! It can take long to process, which in turn might cause a delay in your loan application process. So before you fill out that application form, make sure you have your IDs, certificates, and other important documents on hand!
Make sure you contact the lender and ask about which documents they might need to see when you apply. This way, you can prepare it immediately and ensure a faster, smoother application process.
Ensure accurate information
Honesty is the best policy. It's a quote that never gets old and is extremely true when borrowing money! Ensuring that the information and documents that you provided are accurate and real will keep you away from any problems in the process. Lenders highly value integrity and honesty!
Keep in mind that every information and requirement you submit goes through thorough verification. A mistake can easily break your application! Recheck every document before submitting it to the lender to avoid any inconsistency that might compromise your chances of getting your loan approved.
Borrow realistically
Don't borrow more than you can pay. Being realistic with the amount you need helps keep you away from falling into a debt trap. Compute how much you truly need and only borrow that amount. Doing this will help ensure your consistency in paying back the loan. Also, keep in mind that there's an interest that you have to pay as well, so exaggerating your numbers will make everything harder for you in the end.
In the case of student loans like Bukas, we check your school assessment form upang makita kung magkano talaga ang dapat i-cover ng iyong loan.
Use your lender's loan calculator
You can compute on your own, but you can also try your lender's calculator on their website. This calculator already takes into account how much interest will be added to your loan. More than that, it can also compute your monthly installment amount and other fees you need to pay. Bukas has its own calculator that borrowers can use for easy computation.
Choose lenders that offer a convenient process
There are a lot of lending services available nowadays. However, some are stuck with traditional and lengthy application processes while others offer easier and faster ways to get a loan! You'd of course want the latter, so better do your research before applying to one. You can check the lender's website or ask people for feedback.
At Bukas, you'll only go through a quick online application before you can get your loan! We believe that you deserve an accessible quality education, so we have made our loan process more convenient. If your institution is one of our partner schools, you may avail of our tuition installment plan and enjoy studying without financial worries today!
Learn more about Bukas and how we make education affordable for thousands of Filipino students like you. Apply for a Bukas tuition installment plan in your upcoming enrollment, and join our growing community for more tips and advice about all things student life! Kasama mo ang Bukas tungo sa magandang kinabukasan.
Written by: Ronadine Amata