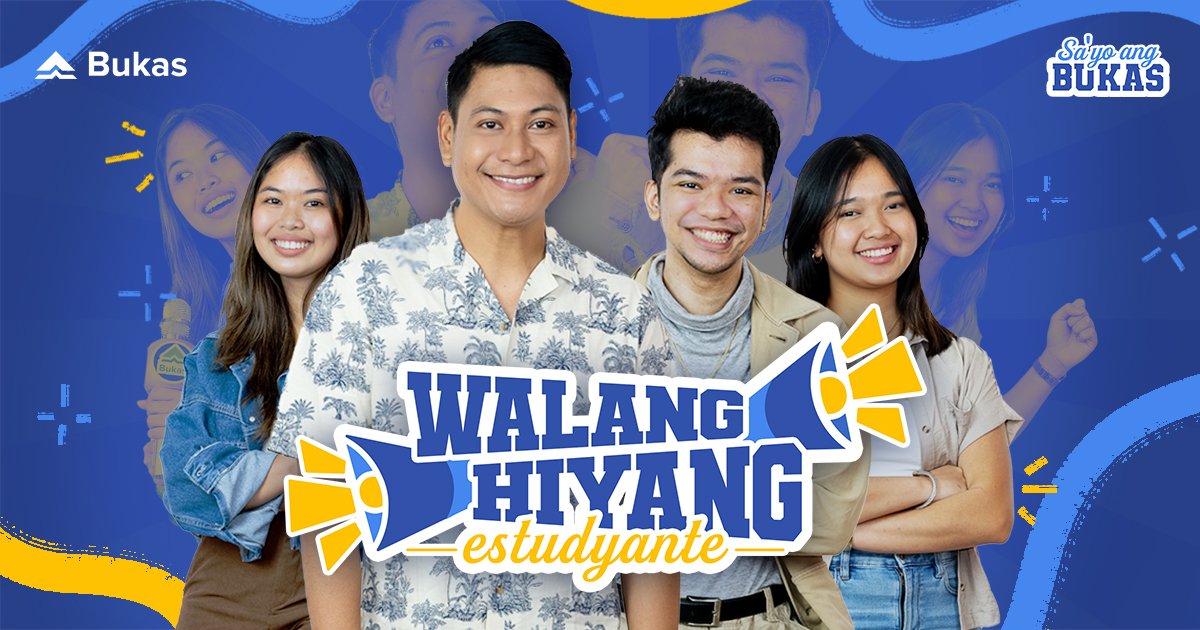 WALANG HIYA. No shame. Who would want to be labeled as such?
If you ask Bukas, a tech-enabled education financing platform by its parent company ErudiFi, it should be the students. Especially those who have taken the "unusual" path in their studies, despite the stigmas and societal expectations about what and how education should look like.
In its newly-launched campaign "Sa'Yo Ang Bukas" (Tomorrow is yours), Bukas boldly challenges the negative connotation about the phrase. Instead, it celebrates the millions of Filipino students who have stepped up to the challenge and persevered against all odds to achieve the future that they have imagined.
Breaking stigmas
Even before the campaign, the so-called Walang Hiyang Estudyante has been around in every college and university. They are the working students, the scholars, the student parents, the shiftees, the transferees, the career shifters, and the list goes on. They are the ones often tagged as 'irregular' students in school databases, the outliers in a group of students who are programmed to finish a degree in four or five years. Or less.
But what's so bad about being irregular?
Different is not bad. Different only means different. An unusual but equally valid path to success. The Walang Hiyang Estudyante understands this: there is no shame in creating one's own path. These students are unapologetically owning their future, and taking bold steps toward a better tomorrow, regardless of their socioeconomic status—a journey that Bukas is committed to help Filipino students with through its mission of making education accessible for all.
Likewise, the campaign's call to break stigmas about the different student journeys also challenges the persistent negative perception on loans in the Philippines which is often associated with high interest rates and fear of debt. Through its tuition plans (student loans), Bukas empowers students by giving them an alternative option to fund their studies. In the same way, there should be no shame in taking loans as it is only one of the many ways that can help students pursue their dreams—just as much as other financing options like part-time jobs or side hustles.
Celebrating the "Walang Hiyang Estudyante"
Through a series of online content and offline events to be held in selected partner schools, Bukas highlights stories of hope amidst adversity that a lot of students face in pursuit of their goals and dreams. As hinted in the kick-off video, these stories will be amplified by the Walang Hiyang Estudyante ambassadors who represent different student journeys, namely: The Scholar, The Transferee, The Shiftee, and The Working Student. The latter being content creator and education advocate Macoy Averilla, more popularly known as "Macoy Dubs," who himself juggled his time in college between his studies and a job in a publishing company.
More than just a campaign, Bukas invites everyone everywhere in the country to celebrate the students who have taken up the #SayoAngBukas challenge by nominating them in the first ever Walang Hiyang Estudyante Awards. The nomination period officially began last 17 July 2023 (Monday), and will run until 31 August 2023 (Thursday). The awardees will be recognized in the highly anticipated awards night that will be held in September 2023. To learn more, visit walanghiya.bukas.ph.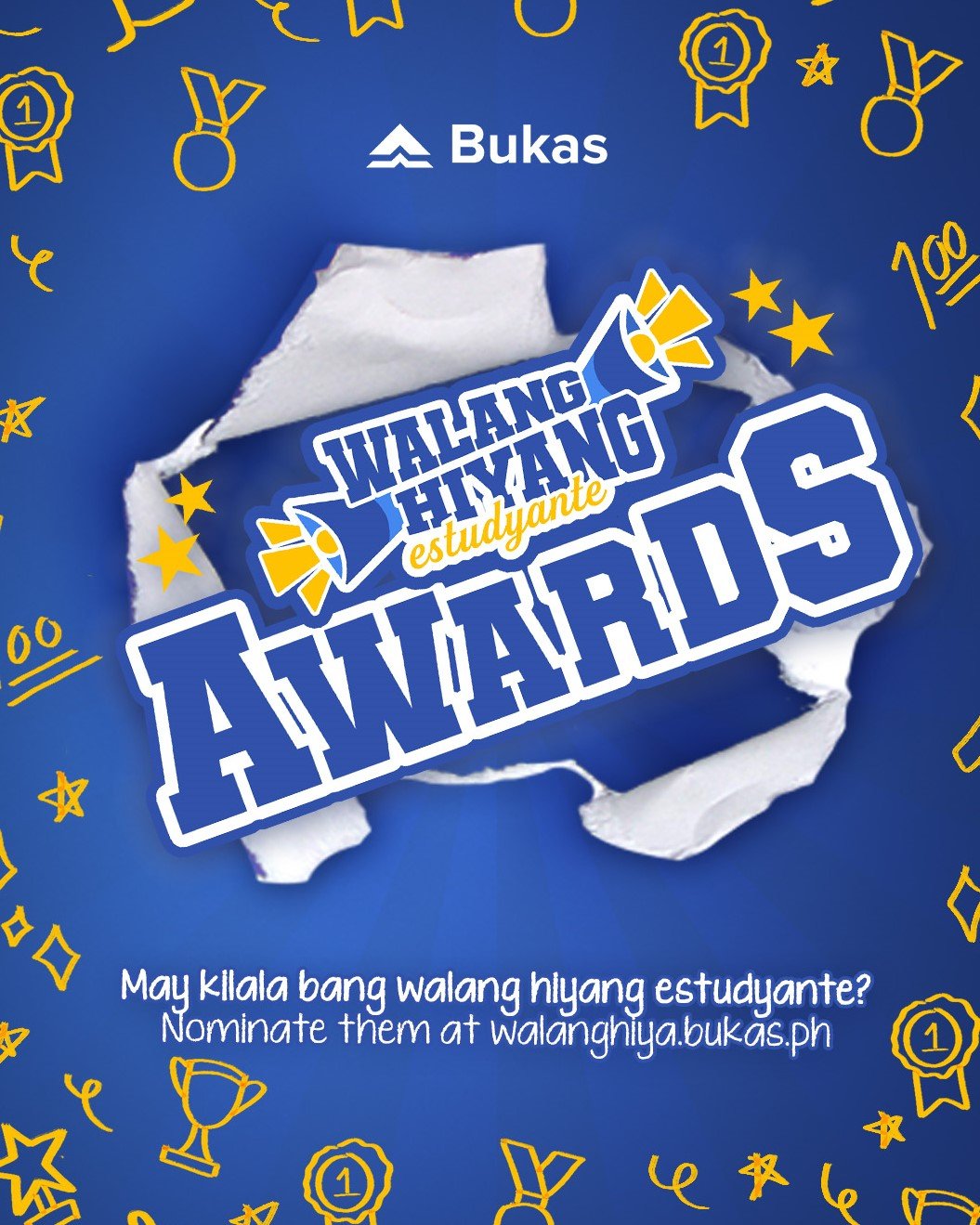 Learn more about Bukas and how we make education affordable for thousands of Filipino students. Want to get involved? Partner with us. To stay updated with our latest announcements, you can connect with us on social media or send us an email. Together, we can create a better tomorrow for the Filipino youth.
About Bukas
Bukas is an education financing platform that provides secure, flexible, and affordable tuition installment plans (student loans) to college and graduate school students, partnered with leading universities and schools in the Philippines. Since 2019, Bukas has helped over 17,000 students with presence in more than 100 campuses nationwide. For more information, visit www.bukas.ph.
About ErudiFi
Founded in 2017, ErudiFi is a mission-driven technology company focused on making education affordable in Southeast Asia. Operating as Danacita in Indonesia and Bukas in the Philippines, ErudiFi has helped secure funding for thousands of financially underserved students through tech-enabled partnerships with leading universities and vocational schools in the region. By improving access to education, ErudiFi is driving generational transformation and helping to build a better tomorrow. For more information, please visit www.erudifi.com.