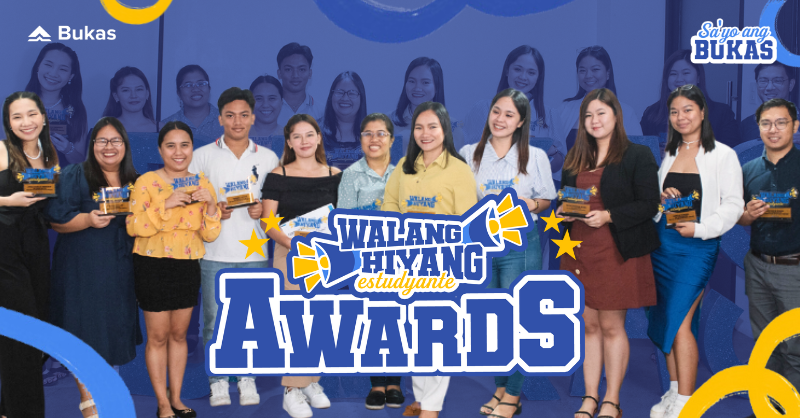 There is no shame in creating your own path.
Since the launch of the Sa'yo Ang Bukas campaign, that line has been the battle cry of the students all over the country who have boldly owned their future and pursued their goals and dreams, no matter how unconventional the path or timeline.
Bukas, a tech-enabled education financing platform by its parent company ErudiFi, known to provide Filipino students with an alternative way to pay for their studies through safe and secure tuition plans (student loans), has supported students to take charge in their education and future through a series of online content and offline events held in partner schools nationwide.
In its recently concluded Walang Hiyang Estudyante Awards, Bukas has recognized select students to be the first ever batch of Walang Hiyang Estudyante (WHE) awardees.
Meet The Walang Hiyang Estudyante: Same Title, Different Stories
After months of nomination and more than a hundred entries received, Bukas proudly introduced the official roster of WHE awardees. The list is composed of 12 exceptional students who have stepped up to own their future, and created their own paths towards a better tomorrow.
Although all undeniably "walang hiya" (unashamed) in their own ways, they represent the six different student journeys echoed throughout the campaign, namely: the Working Student, the Student Parent, the Student Scholar, the Course Shifter, the Transferee, and the Career Shifter.
The Working Student Category
Louise Gallera - Doctor of Dental Medicine, Our Lady of Fatima University Valenzuela
Jolina Padillo - BS Management Accounting, Southwestern University PHINMA
The Student Parent Category
Claudeen Manoy - MS Biology, Far Eastern University Manila
Jea Acain - BS Business Administration, National Teachers College
The Student Scholar Category
Jona Abiday - BS Psychology, Our Lady of Fatima University Quezon City
Pareng Lubiano - BS Electronics Engineering, Technological Institute of the Philippines Quezon City
The Course Shifter Category
Bem Villas - BS Nursing, Philippine Women's University
Velle Pascual - BS Accounting Information System, Our Lady of Fatima University Laguna
The Transferee Category
Wena Sadorra - BA Philippine Studies, University of the Philippines Diliman
Zy Ongsiaco - BS Psychology, National Teachers College
The Career Shifter Category
Cris Suazo - Juris Doctor, Adamson University
Shaira Gabat - Data Analytics Bootcamp, Eskwelabs
Walang Hiyang Estudyante Awards: An Unconventional Celebration
In a world where recognition is often reserved for students with latin honors, the star athletes, and the artistically gifted protégés to name a few, Bukas' Walang Hiyang Estudyante Awards, a first for the student-first brand, champions the often overlooked yet equally deserving students who work hard to finish their studies and reach their dreams amidst life's challenges.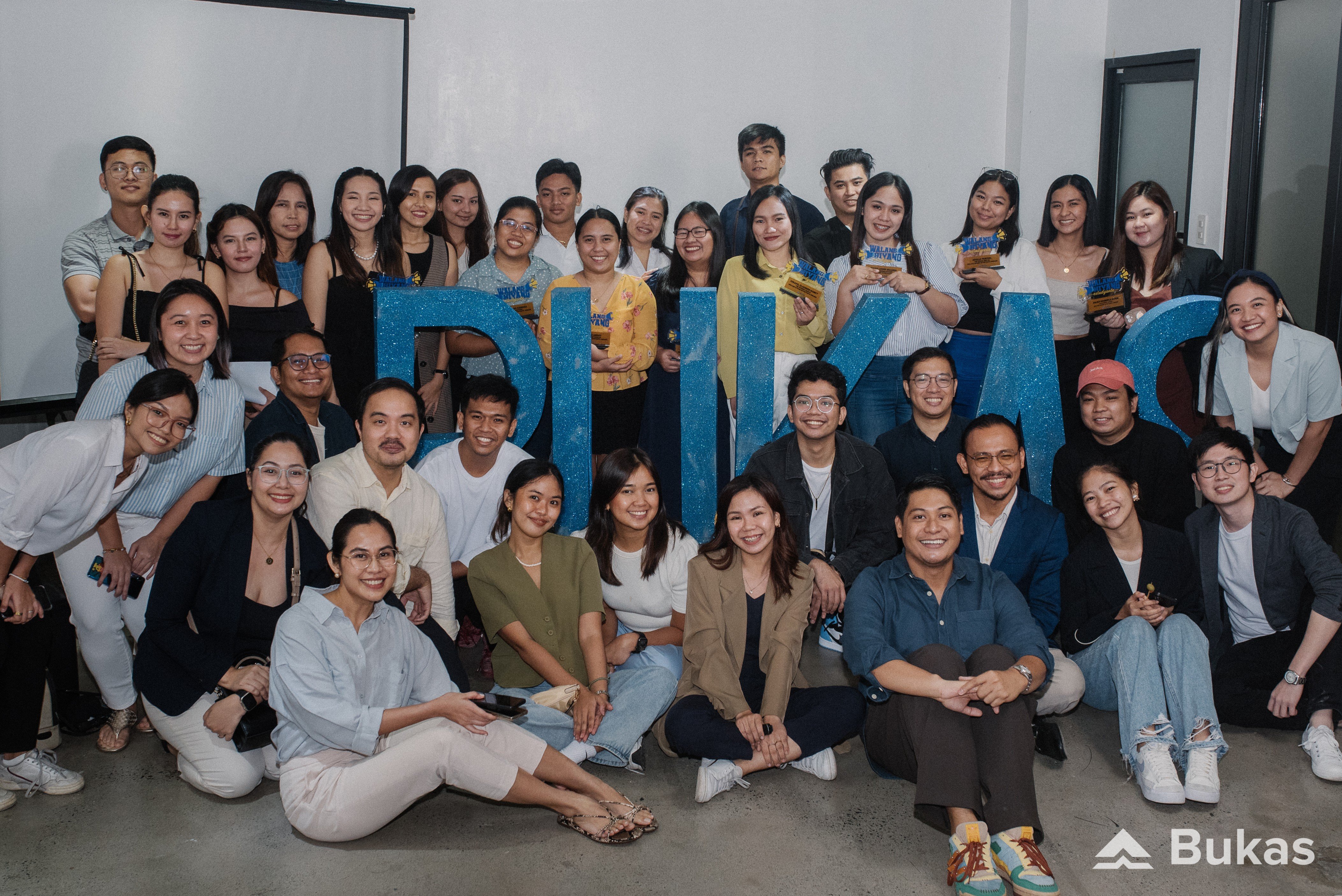 Last 30 September 2023 (Saturday), the WHE awardees came together for an afternoon of celebration filled with heartwarming stories, laughter, and tears. Through an intimate awarding ceremony hosted by content creator Macoy Averilla, more popularly known as Macoy Dubs, the awardees received plaques and certificates. They were also given an opportunity to share their stories and thank the people who have supported them throughout their student journeys. The event was held at Odd Cafe located in Makati City, Metro Manila. Aside from the Bukas team and campaign ambassadors, some of the WHE awardees' family and friends were also present to witness the momentous occasion.
Jolina Padillo, one of the WHE awardees under the Student Scholar Category, was not able to make it physically during the Manila event. Nevertheless, the Bukas team held a separate awarding ceremony for Padillo last 17 October 2023 (Tuesday) in her alma mater Southwestern University PHINMA (SWU PHINMA) in Cebu City. The ceremony was graced by Bukas partners from SWU PHINMA's Student Life Department while The Quill, the University's official student publication, covered the event.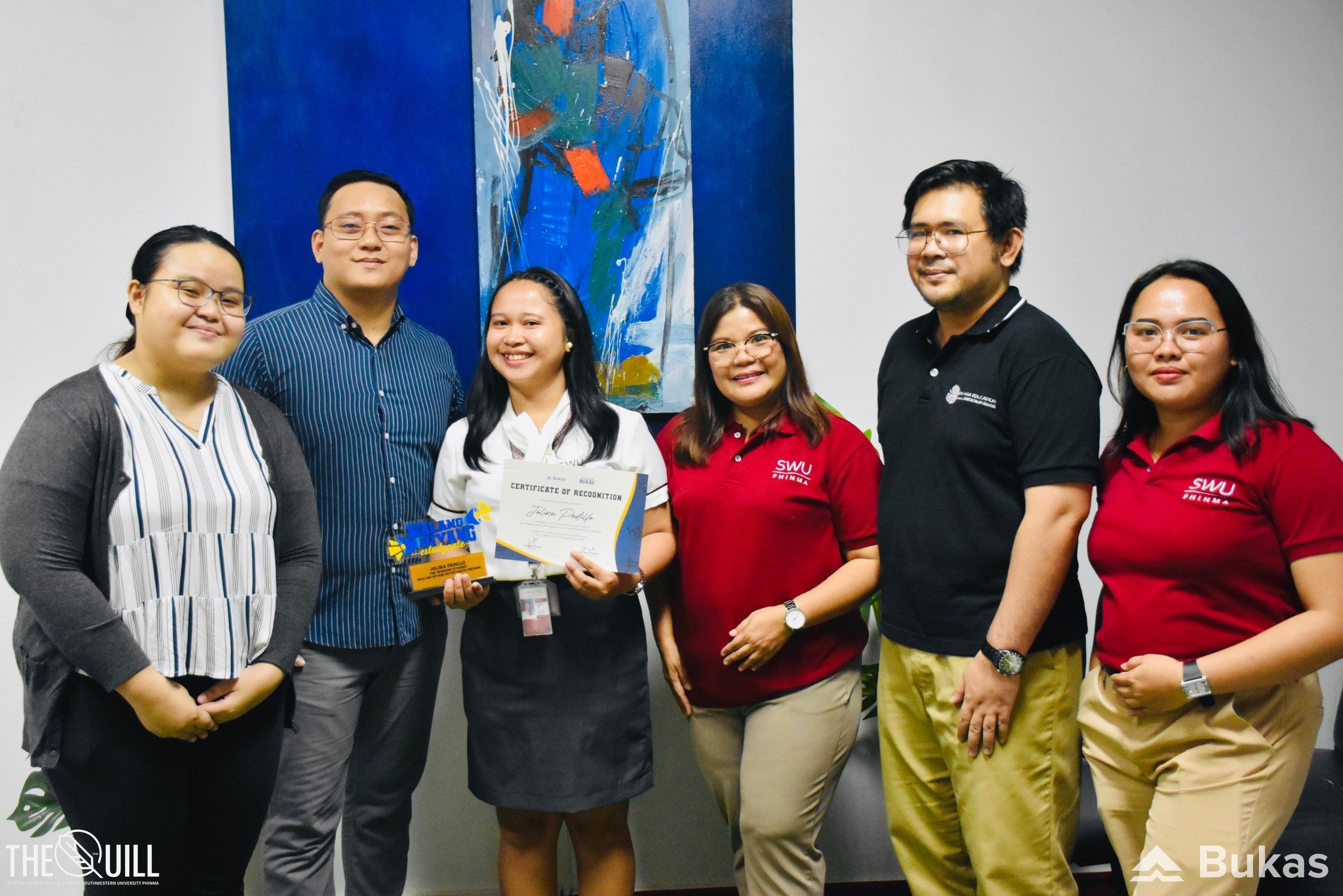 Own Your Future: A Challenge Beyond The Campaign
The Sa'Yo Ang Bukas campaign may have wrapped up with the Walang Hiyang Estudyante Awards. But the challenge for students to create their own path amidst social stigmas and challenges remain. With a growing list of partner schools nationwide, including traditional and non-traditional educational institutions, Bukas encourages students to explore their interests and pursue the education they need with the help of tuition loans to ease their financial worries—whether that be a four-year degree in a college or university or an alternative learning path through bootcamps, culinary training, fashion education, and international internships.
As of writing, Bukas now has a total of 60 partner schools, with presence in 105 campuses, including Far Eastern University, Adamson University, Our Lady of Fatima University, Saint Louis University, Technological Institute of the Philippines, PHINMA Education Network, to more specialized institutions like Eskwelabs, DLS-CSB's SPaCE, Hyper Island, Experience Abroad, International Trainee Network, and DivergenZ Training and Consulting.
Learn more about Bukas and how we make education affordable for thousands of Filipino students. Want to get involved? Partner with us. To stay updated with our latest announcements, you can connect with us on social media or send us an email. Together, we can create a better tomorrow for the Filipino youth.
About Bukas
Bukas is an education financing platform that provides secure, flexible, and affordable tuition installment plans (student loans) to college and graduate school students, partnered with leading universities and schools in the Philippines. Since 2019, Bukas has helped over 17,000 students with presence in more than 100 campuses nationwide. For more information, visit www.bukas.ph.
About ErudiFi
Founded in 2017, ErudiFi is a mission-driven technology company focused on making education affordable in Southeast Asia. Operating as Danacita in Indonesia and Bukas in the Philippines, ErudiFi has helped secure funding for thousands of financially underserved students through tech-enabled partnerships with leading universities and vocational schools in the region. By improving access to education, ErudiFi is driving generational transformation and helping to build a better tomorrow. For more information, please visit www.erudifi.com.