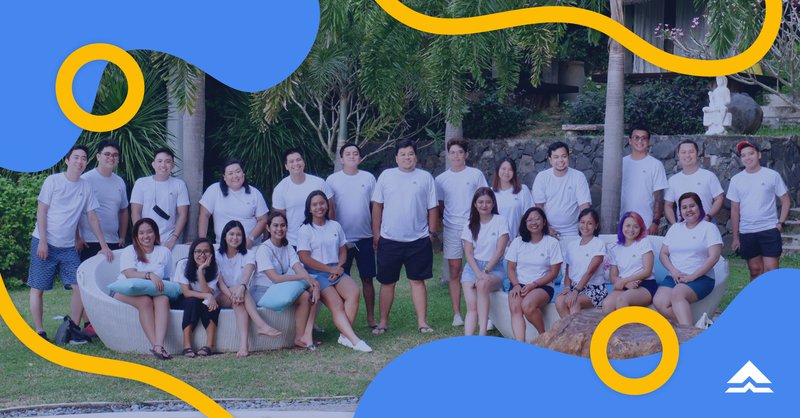 2021 has been a wild, unexpected ride for everyone at Bukas. The team's grown, the number of students we helped has increased, and our school partnerships now span nationwide.
But year-end reflections aren't about summarizing successes, they are retrospectives of gratitude and self-awareness: being thankful for the year we've gone through (both ups and downs), and knowing there's so much more we can do for the year ahead.
So instead of doing a chronological recap of events, let's instead do a true reflection: a retrospective of what we're grateful for, and what we are looking forward to doing. Here's what we're most grateful for:

An opportunity to reach more students nationwide
One of the highlights to start the year was our parent company closing our Series A financing round. The additional resources have allowed us to scale our operations, reaching thousands more students throughout 2021.
As the pandemic continued, the work we do to support students has become more crucial. We've doubled down on our ability to be the student's partner throughout their journey not only through financing support, but also through financial literacy and course advice as well.

A network of school partners who believe in our vision
As we work closely with our school partners to reach students, Bukas is grateful to have added dozens of new school partners throughout the year, while deepening our relationships with our existing ones.
We're grateful to host webinars, events, and campaigns together to help students enroll in and finish school, especially in these difficult times. The turn of 2022, and the gradual resumption of face-to-face classes, will hopefully see more students wanting to return to school. For whatever financial support they may need, Bukas will be there to support them.

A team aligned towards a shared mission
Adding new team members to join our mission is always exciting, and Bukas has grown our team across departments throughout the year (we're hiring!). It's always rare to see so many mission-driven, passionate individuals in one company, and that culture of purpose and support has kept us going no matter how tough work gets.
The opportunity to reach more students is an immense responsibility, and one the team does not take lightly. The challenge we're trying to tackle is massive and one we cannot do alone. But some challenges are worth it. And we're grateful to have team members who think so too.


It's difficult to categorize 2021 into a singular theme because life in a fast-paced startup is riddled with unexpected turns of events. But if I were to pick a word to wrap it all up, it would be a year of gratitude.
Because no matter how hectic or challenging the work gets, we can always look around and be grateful for the team, the mission, and the opportunity to drive impact in Philippine education.
Learn more about Bukas and how we make education affordable for thousands of Filipino students. Want to get involved? Partner with us or join our growing team! To stay updated with our latest announcements, you can connect with us on social media or send us an email.