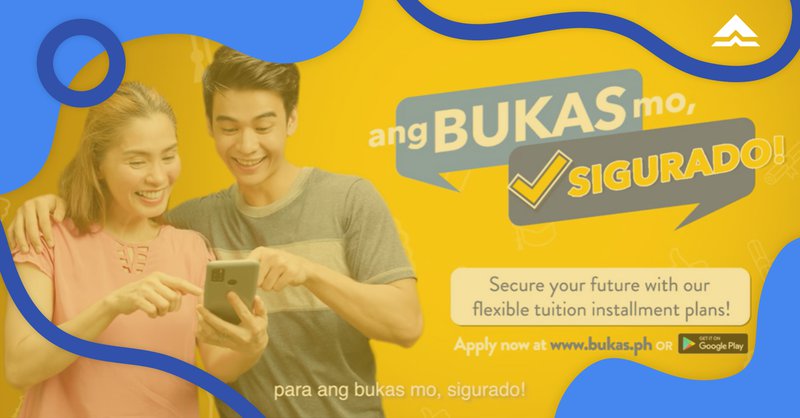 There's nothing more scary for students than the uncertainty of the future. Whether that's not knowing what course to take or school to attend in college or, in the case of most Filipino students all over the country, if they can even enroll in the upcoming semester.
To reach more students and parents who need financial support the most, Bukas officially launched its first PH campaign "Ang Bukas Mo, Sigurado" — an encouragement that there is hope for a better future despite financial limitations, especially during this challenging time brought by the pandemic.
In the campaign's kickoff online video entitled "Kulit," the son repeatedly asks his mom "Ma, mag-enroll na po ba ako?" to which the mom replies, "Bukas na, anak."
His mom tries her best to have enough funds for his tuition by doing different income generating activities but still fails to meet the deadline. The son would then introduce Bukas. The video ends with the mother and son applying for a tuition installment plan, securing the tuition and his future.
Literally and figuratively, this is an invitation from Bukas, a tech-enabled education financing platform by its parent company ErudiFi, for both students and parents to continuously hope and find ways to secure their futures, including but not limited to Bukas' core offering. With the following offers, the platform strives to deliver its "Ang Bukas Mo, Sigurado'' promise:
Up to 100% coverage from start to finish - Students can re-apply for additional tuition coverage every semester to make sure they can graduate.
Interest rate lower than others - With a fixed monthly interest rate capped at 1.5% and payment installments up to 12 months, Bukas makes it sustainable to parents, and even to working students to manage their school finances.
Pay early, earn rebates - Students who want to fully pay the loan in less than 12 months can do so without any pre-termination fees. In fact, they will earn rebates because they will only be charged interest for the months they consumed.
Convenient payment options - Students can pay their monthly dues via GCash, Bayad Center, Unionbank, or at thousands of bank and non-bank payment centers powered by Dragon Pay.
"We are strongly committed to providing students access to quality education and pave a path towards a brighter future. By providing education-focused financial products, we hope to reduce the number of out-of-school youth, and build a more secure future for the next generation," shares JR Emlano, Country Manager of Bukas.
Hanna Grace Laud, an FEU graduate, expresses her gratitude for having discovered Bukas, "Ang laki ng naitulong ng Bukas sa pag-aaral ko dahil ang hirap talaga magbayad ng buo sa tuition fees lalo na sa panahon ngayon. So nagpapasalamat ako sa Bukas dahil meron silang tuition installment plan para sa aming mga students at dahil doon naabot ko 'yung mga pangarap ko at nakapagtapos ako ng pag-aaral."
As of writing, Bukas now has a total of 35 partner schools, with presence in 71 campuses, including Mapua University, Far Eastern University, Adamson University, Our Lady of Fatima University, PHINMA Education Network, University of Nueva Caceres, Centro Escolar University, Eskwelabs, De La Salle University, University of Asia and the Pacific to more specialized institutions like SoFA Design Institute, Enderun Colleges, Avion School, and Uplift Code Camp. It is set to welcome its first international partner school IE University this coming December 2021.
Learn more about Bukas and how we make education affordable for thousands of Filipino students. Want to get involved? Partner with us or join our growing team! To stay updated with our latest announcements, you can connect with us on social media or send us an email.