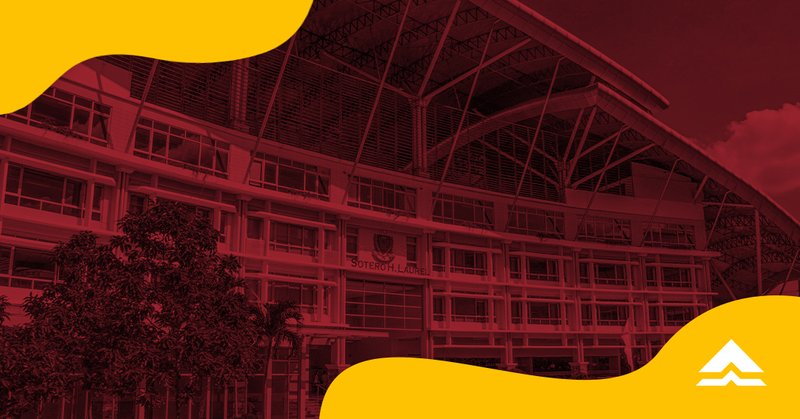 Lyceum of the Philippines University - Cavite is the fifth campus of the Lyceum University of the Philippines following its Manila, Makati, Batangas, Laguna, and Davao branches. This campus is known for International Hospitality Management, Tourism, Engineering, and Architecture programs.
LPU creates a conducive learning environment on all its campuses across the country. Every Lycean has the opportunity to immerse themselves in dynamic learning between students and teachers.
And with Bukas, it is easier for LPU Cavite students to pursue their dreams without worrying about their tuition fees.
What is Bukas?
LPU Cavite now offers affordable tuition installment plans to its students: the Bukas Tuition Installment Plans. With Bukas, students can get up to 100% tuition coverage per semester at low monthly interest rates.
For example, a student requests coverage for the following amount:
Tuition Fee: ₱30,000
Repayment period: 12 months
Interest rate per month (1.90%): ₱570
One-time service fee (4.5%): ₱1,350
Monthly due: ₱3,183.00
Bukas also offers a personalized quotation for students and parents interested in availing of the tuition installment plan.
Apart from easing the financial burden through education loans, Bukas also has a Student Community where students can be updated on the latest events, activities, and content for them to have the best college life experience.
To apply for a Bukas Tuition Installment Plan, Lyceans in LPU Cavite should prepare the following documents:
School ID or any valid ID
Updated school assessment form
Proof of residence of guardian
Proof of income of guarantor
It's easy to apply for a Bukas Tuition Installment Plan:
Register and Submit
Create an account at app.bukas.ph and submit your application. Make sure to submit clear and complete documents.
Review and Revise
The Bukas team will review your application and confirm if your tuition plan is approved. Revise immediately when advised.
Activate your plan
Once approved, make sure to activate your plan! Don't forget to pay for your monthly dues at any of Bukas' over 8000 partner payment centers nationwide to apply for a Bukas Tuition Installment Plan.
For any questions or concerns, Bukas has a Help Center to aid students with their application.
Quality education for all
The school aims to follow the ideals of its founder, Jose P. Laurel, of providing education for the happiness and prosperity of the people. Mia Aiko Pilapil, LPU Cavite's Manager for Internationalization and External Affairs, also mentioned how the university's partnership with Bukas will allow students and their families to achieve those without being burdened by financial restrictions or barriers.
"Through this partnership, LPU Cavite aims to become an institution that would be able to give quality education and quality service to its stakeholders, specifically to the students in order for them to be able to fulfill their dreams," Ms. Pilapil mentioned.
"We want our students to focus on honing their talents, knowledge, and skills during their stay here in LPU without feeling burdened too much on their financial obligations to the school by presenting them this opportunity that Bukas PH generously offers," Ms. Pilapil added.
Caviteños no longer need to travel far to gain access to quality education. Cavite has grown to be the home of various colleges and universities, including LPU. No dream is minuscule, and with Bukas and LPU Cavite, students have various opportunities available to them as they study and even when they graduate.
Learn more about Bukas and how we make education affordable for thousands of Filipino students like you. Apply for a Bukas tuition installment plan in your upcoming enrollment, and join our growing community for more tips and advice about all things student life! Kasama mo ang Bukas tungo sa magandang kinabukasan.