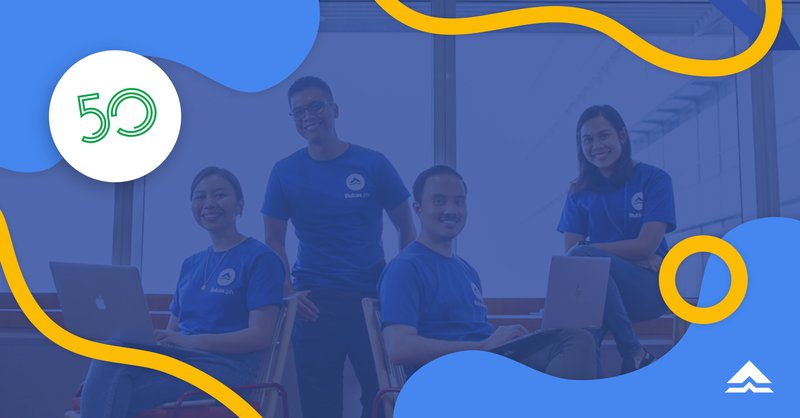 The COVID-19 pandemic may have closed schools, disrupted learning, and brought uncertainty to a lot of students, but it has not stopped ErudiFi, a mission-driven technology startup and Bukas' parent company, from working towards its goal: to provide a better future for youths in Southeast Asia through affordable and accessible education. And this year is no different.
Mayada El-Zoghbi, Managing Director of the Center for Financial Inclusion (CFI), highlighted the role of fintech companies in an era of uncertainty, "As the world continues to wrestle with the challenges presented by the pandemic, fintechs can play an important role in helping those most impacted move towards recovery... As difficult as this crisis has been, it has prompted a surge in fintech innovation and an openness to new ideas, the benefits of which could be applied to other challenges beyond the pandemic."
Counting thousands of students served and a growing list of partner schools onboarded this year, ErudiFi proudly announces its selection to the 2021 Cohort of the Inclusive Fintech 50 (IF50), an annual competition recognizing 50 top technology startups committed to drive financial inclusion for billions of underserved people. And for Bukas, this translates to millions of Filipino students in need of financial support to fund their studies—especially in a challenging time like this.
"We're honored to be named as one of this year's Inclusive Fintech 50 companies. To be part of this esteemed group that is working together towards a common mission will allow us to provide more value to the thousands of students, and partners we serve.," said Naga Tan, Founder and CEO of ErudiFi.
Launched in 2018, ErudiFi was one of the 50 fintech startups handpicked by a panel of expert judges from a pool of 377 applicants, representing 77 countries. The announcement of winners was made last Wednesday, 27 October 2021. As part of the 2021 cohort, IF50 winners will be given access to networking opportunities, digital tools and resources to help them scale and deliver inclusive financial services to as many underserved people around the world.
Earlier this year, ErudiFi raised a $5 million Series A funding, co-led by Monk's Hill Ventures and Qualgro. This expanded operations both in the Philippines (Bukas) and in Indonesia (Danacita), growing the team and scaling services with more educational institutions onboard.
As of writing, Bukas is now in 33 partner schools and 64 campuses across the country including private universities such as De La Salle University, University of Asia and the Pacific, Technological Institute of the Philippines, University of the Visayas to more specialized schools like SoFA Design Institute, Avion School, Uplift Code Camp, and De La Salle Medical and Health Sciences Institute.
Learn more about Bukas and how we make education affordable for thousands of Filipino students. Want to get involved? Partner with us or join our growing team! To stay updated with our latest announcements, you can connect with us on social media or send us an email.