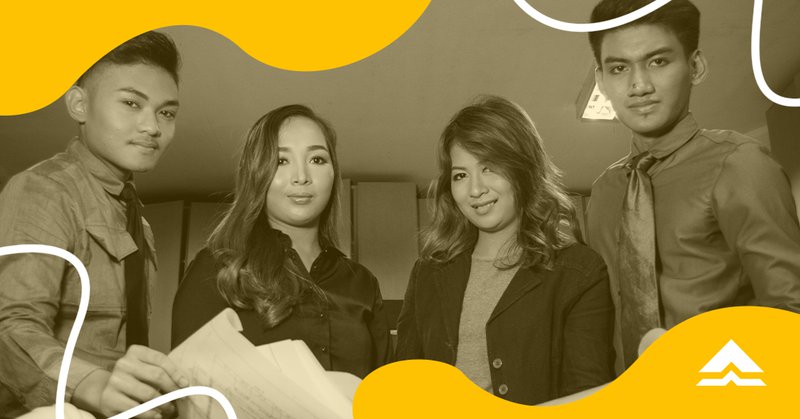 On December 14, 2021, the Commission on Higher Education granted Colegio de Dagupan university status. Formerly known as Computronix College, Colegio de Dagupan is now Universidad de Dagupan. This signifies the university's continuing commitment to providing higher education to its current and incoming students.
The Universidad de Dagupan (UdD) is one of the major non-profit, private higher educational institutions in Pangasinan. Driven by their purpose of providing educational opportunities to underserved families in the province, UdD charges the lowest matriculation fee over private colleges and universities in the city of Dagupan and Pangasinan. During the pandemic, the university also removed its miscellaneous fees to ease the financial burden on the students and their families.
Their university status allows UdD to serve more students not only in the province but also around the country, and even the world. To date, UdD enrolls over six thousand students provincewide and produces over 1,500 graduates across their Associate, Bachelor, Masters, and Doctorate degrees each year.
This change of status, according to Dr. Voltaire P. Arzadon, University President, will allow UdD to cater to more students who aim to pursue higher education. "This dream of ours turned to reality through everyone's hard work. We share this glorious victory with all our students, alumni, faculty, staff, administration, and all of the university's stakeholders," he added.
Bukas supports UdD's commitment to providing affordable quality higher education. As their partner, Bukas offers affordable and flexible tuition installment plans for incoming and current UdD students. For only PHP 3,025/month for a PHP 30,000 worth of tuition (subject to 1.5% monthly interest and 3% one-time service fee), students can afford to continue reaching for their dreams at the university.
Learn more about how we make education affordable for thousands of Filipino students like you. Download the Bukas app today on Google Play! Kung gusto mo maging updated with our latest content and updates, you can connect with us on Facebook or reach us anytime via email!