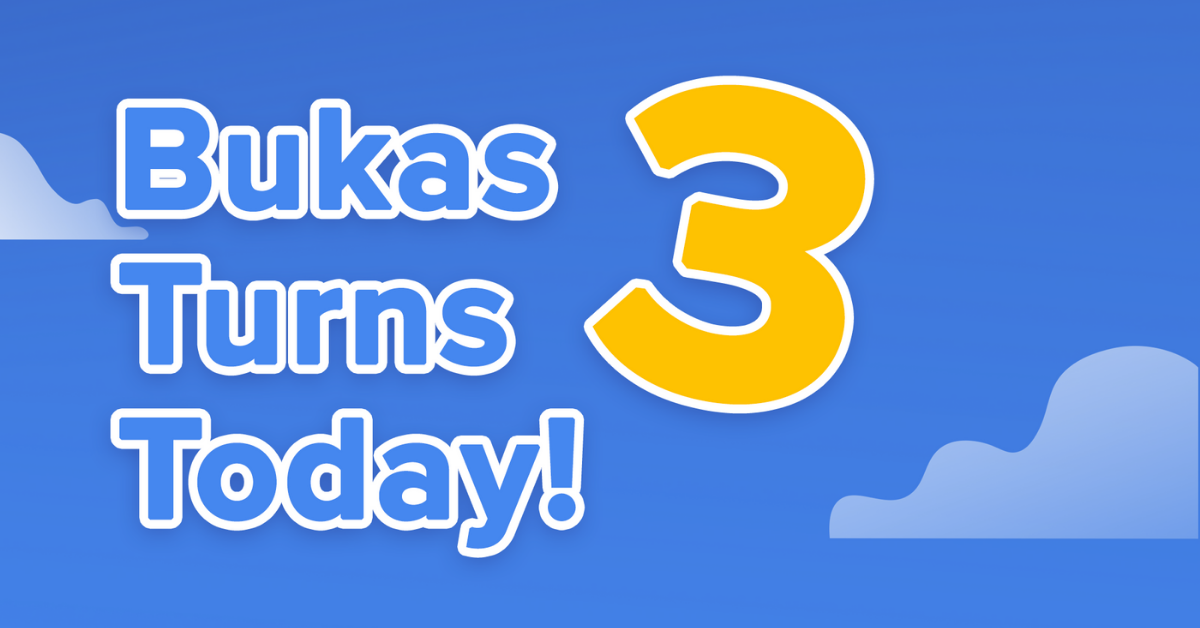 All my favorite stories come in threes. Lord of the Rings, Star Wars, Back to the Future, and Toy Story—these stories all resonate because they built legacies throughout my childhood.
Three is a special number because it signifies both progression and legacy. When we hit three, we know we're on to something special.
Bukas isn't a movie franchise, but the magic number three has a similar significance in our company story. There are enough milestones for us to feel like we're embarking on a special journey, but the road ahead continues to be both challenging and exciting.
There's so much more legacy we can create. There's so much more impact we can make. And as we step forward into the many exciting years ahead, it's always a wonderful exercise to look back at the significant milestones throughout our three-year journey thus far.

The Beginnings: Celebrating Our First Thousand Borrowers
Hitting our first thousand borrowers back in 2019 was a very special milestone.
Every student we are able to help is special, but hitting the thousand mark signifies that we're truly on to solving something big: that we are tackling a problem that thousands (if not millions) of Filipinos care about, and that our solution is addressing this problem.
We've barely begun. The problem of higher education is massive, but the idea that we can see patterns: a solution that can potentially scale—is inspiring.

The Past Year: Expanding to Reach More Filipinos
The past twelve months have been about expanding our coverage to reach more students nationwide. We've added more schools across the Philippines, in line with our mission to help Filipinos wherever they are from, and whatever school they want to go to.
The milestone is special not because of our expanded presence, but because more school partners are joining this collective effort in expanding access to education. We need every bit of help we can to crack this intergenerational challenge.

Back to the Future: Reimagining Higher Education for the Future Generations
Launching and innovating on how we provide access to higher education is a continuous process of empathy and iteration.
We've worked with our partner schools to test out new financial innovations, including providing FIlipinos with the opportunity to study abroad. We understand that the value of education also stems from advice and choice; and so we have worked with our students to solve information barriers as well through our blog content and features.
The process of reimagining higher education is just beginning. And in the past three years, we've always had a constant reminder that motivates us to keep pushing forward: it's not about us. It's about opening a new set of opportunities for the students. Never forget. It's about the students, and what legacies they can create with their education.
We can only hope to be their partners throughout that journey, for three years now and many more to come.
Learn more about Bukas and how we make education affordable for thousands of Filipino students. Want to get involved? Partner with us or join our growing team! To stay updated with our latest announcements, you can connect with us on social media or send us an email.