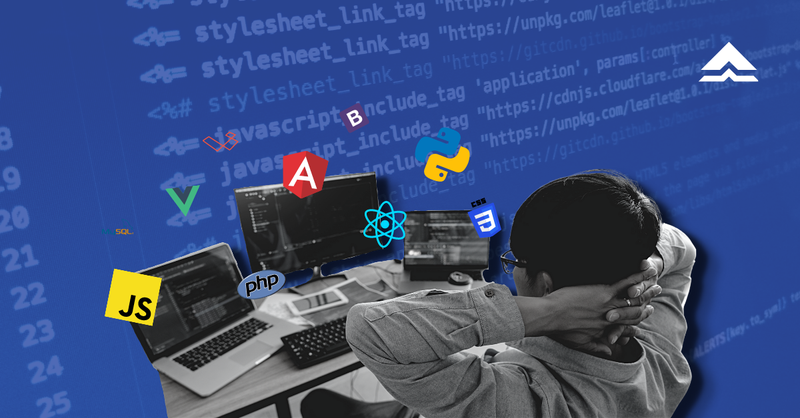 We've come a long way since we first got our hands on technology. It shaped the way we communicate, the way we learn, and not to oversimplify but the way we live as a whole. Kahit sa gitna ng epidemya, technology continues to change the way we communicate, learn, and live. Just take online classes for example! Innovators became more crucial than ever, and this demand continues to translate into in-demand careers, specifically in the fields of Information and Communications Technology (ICT) and Computer Science.
Aside from its valuable contributions to society, these fields also promise exciting and rewarding careers para sa mga aspiring professionals. Based on the 2019 DOLE report on the Top 10 Highest Paying Jobs in the Philippines, 4 out of 10 careers are related to ICT and Computer Science. Talk about in-demand! Ang tanong, anong kurso ang kailangan mong kunin sa kolehiyo para magkaroon ng ganung trabaho?
As technology continues to grow, more jobs are created and more courses are added in schools. That means more options for students like you! But for now, you can start with these following courses related to ICT and Computer Science:
1. Bachelor of Science in Computer Science (BS CS)
Ever wonder how computers work? Computer science is the answer. This explains how your alarm clock knows when to wake you up, how search engines like Google give you a million results in less than a second, how Facebook lets you stalk, este talk, to a friend from a screen o kaya naman how marketing ads suggest your next budol finds based on your previous activities. A computer scientist programmed it that way. Galing, diba?
In simpler terms, computer science is the study of how computers think–and then teaching it what to do through programming. Computer scientists are problem solvers. They use algorithms to fix and prevent problems so users like you can use your phone, laptop, or app without errors. Kung mahilig ka sa problema, as in computing problems and those that require logical thinking, this might interest you!
What careers are available for BS CS graduates?
Quality Assurance Specialist
Research and Development Computing Professional
Software Engineer
Software Support Specialist
System Analyst
Where can I take the BS CS program?
2. Bachelor of Science in Information Technology (BS IT)
Another popular course in the ICT and Computer Science fields is Information Technology. Maraming students ang nalilito between Computer Science and IT–and for good reason! Pareho lang naman sa computer yun, diba? Correct. However, BS IT students are being equipped with knowledge and skills for both hardware and software technologies. Mula planning, installing, operating, hanggang maintaining IT infrastructures.
Simply put, IT professionals are who you call kapag meron kang hardware issues with your wifi routers or power supply and, at the same time, kapag may problema ka with your web server or computer softwares. IT professionals got you covered!
What careers are available for BS IT graduates?
Applications and Web Developer
Information Security Administrator
IT Audit Assistant
Network Engineer
Systems Integration Personnel
Where can I take the BS IT program?
3. Bachelor of Science in Computer Engineering (BS CE)
Our third course may be found under the Engineering department of schools but it's still a viable stepping stone for an ICT and Computer Science career. Kung iniisip mo what this course is about, the program title gives it away! BS CE is literally the study of computer science and engineering rolled into one exciting course–equipping students with both programming and engineering skills. Panalo, diba?
Computer engineers are your experts in electronics hardware. Since they are well versed in both fields, the sky's the limit when it comes to their work. Think phones, computers, planes, cars, robots. Pati artificial intelligence, pasok! If this sounds like the future you want to build, computer engineering might be for you.
What careers are available for BS CE graduates?
Computer Software Engineer
Computer System Analysts
Computer and Information Systems Manager
Software Application Developer
Software Systems Developer
Where can I take the BS CE program?
4. Bachelor of Science in Information Science (BS IS)
If computer engineering applies technology in engineering, information science applies technology in business. The BS IS program bridges the technical side of technology to business people para matulungan sila to operate efficiently and effectively. Imagine kung walang sistema, there would be chaos! That's where information scientists come into the picture and make sure the systems are in place and processes are working properly. They are the experts who gather, process, and distribute information.
For example, isipin mo kung paano mo inaayos ang school files mo sa computer after every online class. What labels do you use? How do you name your folders? Where do you place certain files? Kung meron kang system to do it, good job ka diyan! That's information science right there. Now imagine doing it for a million-dollar company with thousands of new information everyday–that's a job for an information scientist.
What careers are available for BS IS graduates?
Computer Systems Analyst
Database support personnel
Information Architect
Information Security Analyst
Network Administrator
Where can I take the BS IS program?
5. Bachelor of Science in Data Science (BS DS)
From information science to data science real quick! We already know that we produce massive data every day. Buksan mo lang yung Facebook account mo pagkagising or binge watch a K-Drama episode after every homework–it's already considered data. Ang tanong, anong gagawin natin sa data na yun? Data science answers that question. It's an interdisciplinary field that combines data science and data mining to solve problems.
When a business or an organization encounters a problem, the answer lies in their data. Kapag nag-aral ka ng data science, tuturuan ka to think and solve problems using data. You'll learn how to uncover patterns and gain insights from a given data, and analyze it using data visualization tools. In a way, para kang detective! But instead of fingerprints and evidence to solve a crime, you have data to solve a problem. Exciting, diba?
What careers are available for BS DS graduates?
Business Intelligence Engineer
Data Analyst
Database Developer
Planning and Decision Analyst
Statistician
Where can I take the BS DS program?
6. Bachelor of Science in Entertainment and Media Computing (BS EMC)
Whoever said that ICT and Computer Science are all about numbers, algorithms, and headaches clearly haven't met EMC professionals. While careers in the field weigh more on the technical side, creativity is a crucial part of the equation. Lalo na para sa mga BS EMC students!
The BS EMC program is the study and use of computer science in designing and developing multimedia products across industries like entertainment and advertising. Kung naglalaro ka ng Animal Crossing, Mobile Legends or kung ano man ang favorite game mo–there are EMC professionals who made it happen! If this course interests you, pwede kang pumili between digital animation technology and game development. Ika nga ay study hard, play harder!
What careers are available for BS EMC graduates?
Creative/Graphics Programmer
Digital 2D/3D Animation Content Producer
Game Sound Engineer
Game Quality Assurance Specialist
Technical Director/Game Designer
Where can I take the BS EMC program?
7. Bachelor of Science in ESports (BSE)
Last but not least, kaway-kaway sa mga gamers and gamers at heart diyan! If you're ready to pursue a career in ICT and Computer Science while pursuing your love for ESports, this is your chance. The Tier One Entertainment, an ESports and gaming entertainment company, partnered with the Lyceum University of the Philippines (LPU) to bring you the first BS ESports program in the country. It has two tracks: ESports Management track and Game Design Development track.
Before you enroll in BSE, please note that this is not the course for you kung gusto mo maging professional gamer or streamer. Instead, this program is intended to prepare students na gusto matutunan ang back-end or business side ng ESports industry. After all, it takes a team to run a good ESports event. So if you're interested in coaching a team, running an ESports business, or developing the video game of your dreams to name a few, press play!
What careers are available for BS E graduates?
Animation Engineer
ESports Agent
Game Tester
Graphics Programmer
Team Manager/Owner
Where can I take the BS E program?
Which of these courses interest you the most? When you apply for a Bukas tuition installment plan, you can take any of these college courses nang mas affordable at mas magaan sa bulsa. We can cover up to 100% of your tuition and other school fees while you pay us back in low monthly installments. That way mas abot kamay na ang dream career mo sa Computer Science and ICT industry! Ayos, diba?
PS. Not yet decided kung anong course or school mo for college? Okay lang 'yan. Kasama mo ang Bukas! Kung SHS student ka, take time to answer this quick survey. We'll help you find the right course that will lead you to your preferred career path!
Learn more about how we make education affordable for thousands of Filipino students like you. Download the Bukas app today on Google Play! Kung gusto mo maging updated with our latest content and updates, you can connect with us on Facebook or reach us anytime via email!
Want to get a FREE College Guide? Mag-sign-up na para makakuha ng more freebies at maging updated sa exclusive tips, how-tos, and latest events and webinars led by Bukas.