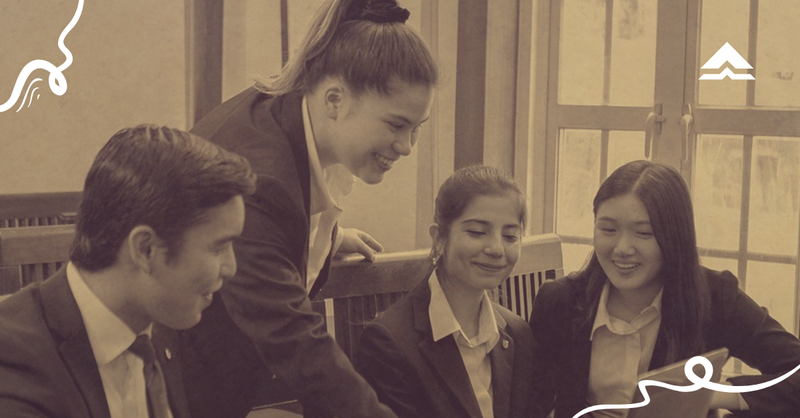 Enderun Colleges, one of the top management and hospitality institutions in the Philippines, prepares the future generation of business leaders, entrepreneurs, and educators. Enderun's trademark excellence is the product of a rigorous academic curriculum, international academic partnerships, industry-driven faculty members, and strong leadership dedicated to ensuring that every student receives a world-class education.
As Enderun continues its vision of a future-driven academic institution, Enderun partners with Bukas, a tech-enabled education financing platform that provides a cost-effective solution to empower Filipino families in achieving a better future for their children through quality education.
A Bukas tuition installment plan, or a student loan, is an affordable and flexible way to pay for tuition. When students enroll in an installment plan at Enderun, Bukas can cover up to 100% of their tuition for the semester while they pay the remaining balance in 12 monthly installments. Every installment plan has a fixed interest rate that starts at only 1.5% per month and a one-time 3% service fee.
Students are not subject to any early termination or other penalties if they choose to pay off their tuition installment plan earlier than 12 months. Bukas will only charge interest on their student loan for the months they consume.
When students apply and get approved for an installment plan, Bukas will pay their tuition to Enderun directly. Students must then pay their Bukas monthly dues for 12 months. They can also use our calculator to get an estimate based on their current tuition.

What are the requirements for a tuition installment plan?
Enderun college students based in the Philippines are eligible for a Bukas tuition installment plan. Just make sure they meet the following requirements:
● Be a Filipino citizen and at least 18 years old
● Have their Enderun student ID or any government-issued ID
● Have a physical or digital copy of their assessment form
● Have a guarantor at least 21 years old with proof of income (working-students can become their guarantor)
Students may check the complete list of accepted valid documents.

How can Enderun students apply for a tuition installment plan?
Students can apply for an installment plan in five easy steps.
Step 1: Register and complete their profile via the Bukas app or app.bukas.ph/register.
Step 2: Fill out and submit the application form. Wait 2-3 working days to get feedback via SMS or email. Note that students may be asked to provide additional information via email. Make sure they submit these as soon as possible to avoid delays in processing their application.
Step 3: Complete their verification interviews with a Bukas representative. Once done, they need to wait for the results to be sent via SMS or email.
Step 4: Once approved, they may log in their Bukas account and confirm their application.
Step 5: Once confirmed, Bukas will deposit their full amount directly to Enderun. Students will receive an SMS once it's disbursed. It will also reflect on their Bukas account after 1-2 working days.
Step 6: Pay their Bukas monthly dues at any of its payment partners.


Learn more about how we make education affordable for thousands of Filipino students like you. Download the Bukas app on Google Play today! Kung gusto mo maging updated with our latest content and updates, you can connect with us on Facebook or reach us anytime via email!