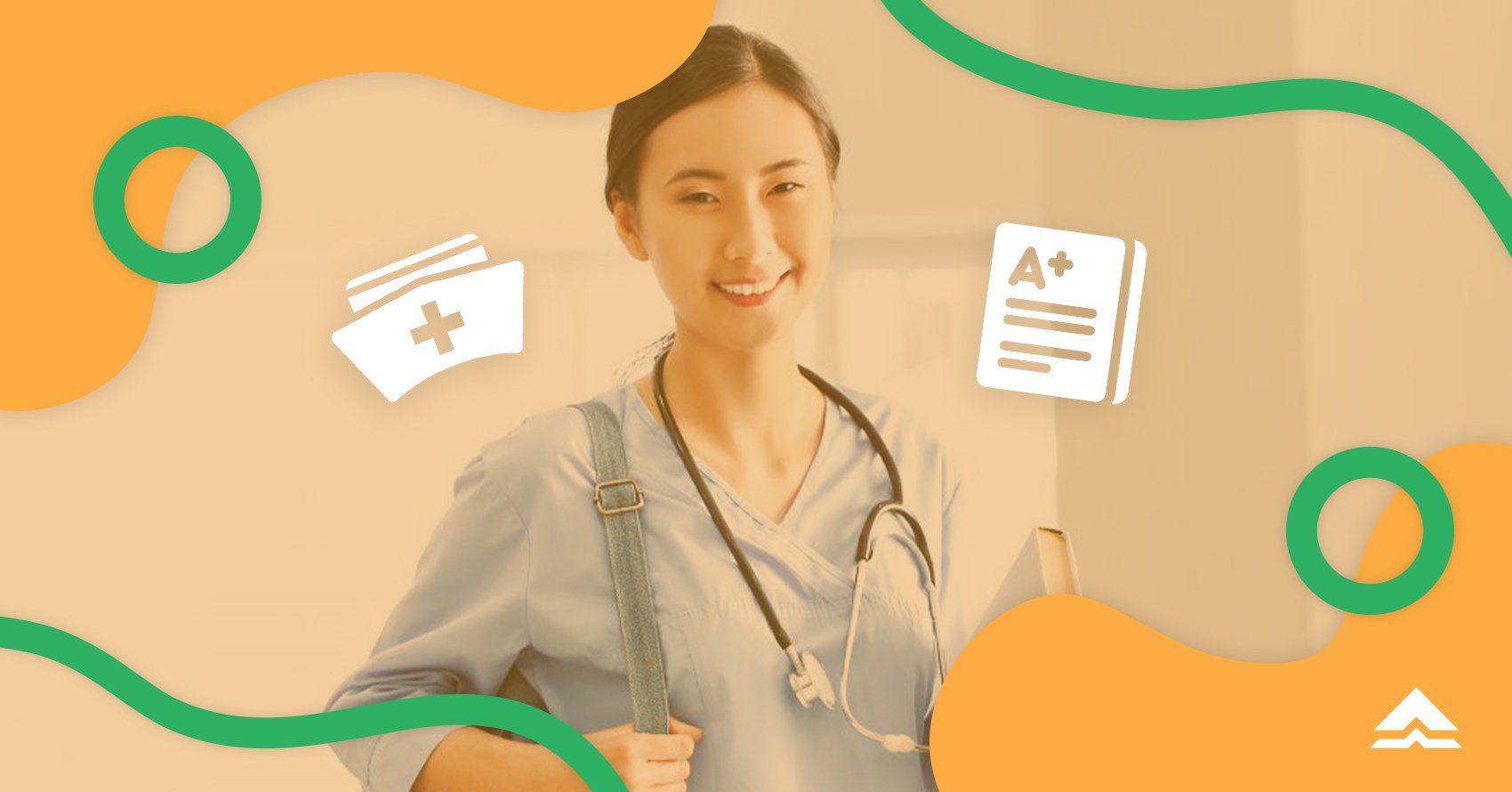 Nursing as a profession can offer a meaningful and rewarding career. It can lead you to many opportunities to work in different settings. Do you want to become a nurse after college and make a difference in the lives of others? Are you currently working in a different field, but interested in making a career switch into nursing?
Whatever the case is, kailangan mo munang maipasa ang Nurse Licensure Exam bago ka maging isang ganap na nurse. If you're interested in taking the nursing board, here are some of the important things you need to know:

What is the Philippine Nurse Licensure Exam?
The Philippine Nurse Licensure Examination (PNLE) is the professional licensure examination for incoming nurses in the country. It is managed by the Professional Regulation Commission (PRC). Ang PNLE ay binubuo ng 500-item multiple choice exam na sumusukat sa basic nursing level competency ng mga nursing graduates.

Who can take the Philippine Nurse Licensure Exam?
Before you can take the PNLE, you need to make sure you are qualified first. Here are the qualifications you must meet to qualify for the licensure exam:
Must be a citizen of the Philippines;
Must be at least eighteen (18) years of age at the time of the issuance of a certificate of registration;
Must be in good health and is of good moral character; and
A holder of a bachelor′s degree in nursing from a college or university duly recognized by the proper government agency.
Note: Here are some Bukas partner schools offering a Nursing program!

What are the subjects covered in the Philippine Nurse Licensure Exam?
PNLE consists of five subjects. It covers basic skills, knowledge, and attitude in the major subject areas of nursing. This includes maternal and child nursing, fundamentals of nursing, community health and communicable disease nursing, nursing of adolescents, adults and aged, psychiatric nursing, and mental health.
Narito ang mga subjects na kailangan mong paghandaan para sa exam:
Nursing Practice I – Community Health Nursing
Nursing Practice II – Care of Healthy/At Risk Mother and Child
Nursing Practice III – Care of Clients with Physiologic and Psychosocial Alterations (Part A)
Nursing Practice IV – Care of Clients with Physiologic and Psychosocial Alterations (Part B)
Nursing Practice V – Care of Clients with Physiologic and Psychosocial Alterations (Part C)

What are the requirements for the Philippine Nurse Licensure Exam?
If this is your first time taking the PNLE, you are required to submit the following documentary requirements:
NSO / PSA Birth Certificate
NSO / PSA Marriage Contract (for married female applicants)
Transcript of Records with scanned picture and Remarks "For Board Examination Purposes"
Duly-notarized copies of the summary of Related Learning Experience (RLE) and OR & DR cases:

Minor Scrubs – 3
Delivery Room Handled – 3
Assisted – 3
Cord Dressing – 3
If under CMO 30 – Certificate of Undertaking
Notarized Certificate of Undertaking (CMO #14 Series of 2009)
Admission fee: Php 900.00

When is the next Philippine Nurse Licensure Exam?
The Philippine Nurse Licensure Examination is held every June and December annually in various public schools throughout the Philippines. According to the examination schedules on the PRC official website, here are the important dates you need to remember: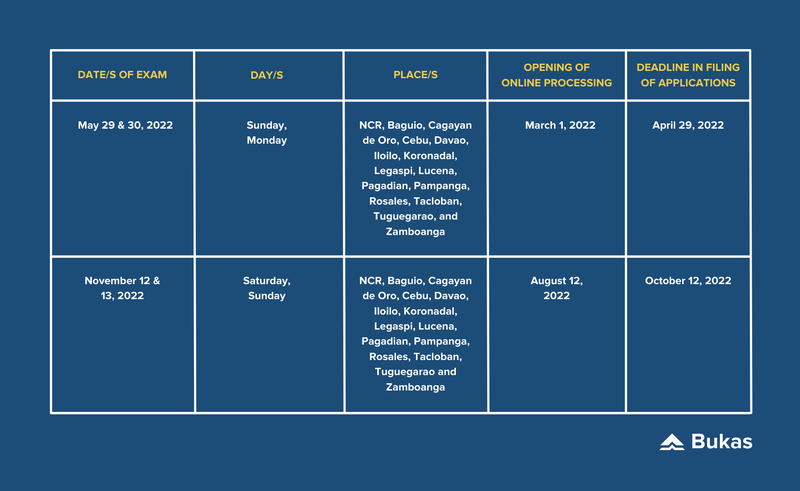 With an ever increasing need for nurses worldwide, nurses can choose from a wide range of specializations and career options. Not to mention, how in-demand Filipino nurses are all over the word. Once you earn your license, you can work as a nurse in a hospital, private clinics, or as a personal nurse. Isn't it exciting?
Are you ready to take the Philippine Nurse Licensure Exam? Wag nang magsayang pa ng oras! You can already start preparing your admission requirements and reviewing for the next PNLE. Do you need more study tips and advice for your college life or student journey in general? Check out our other blogs today. Kasama mo ang Bukas!
Learn more about how we make education affordable for thousands of Filipino students like you. Download the Bukas app on Google Play today! Kung gusto mo maging updated with our latest content and updates, you can connect with us on Facebook or reach us any time via email!

Written by: Karl Nicole Nucum