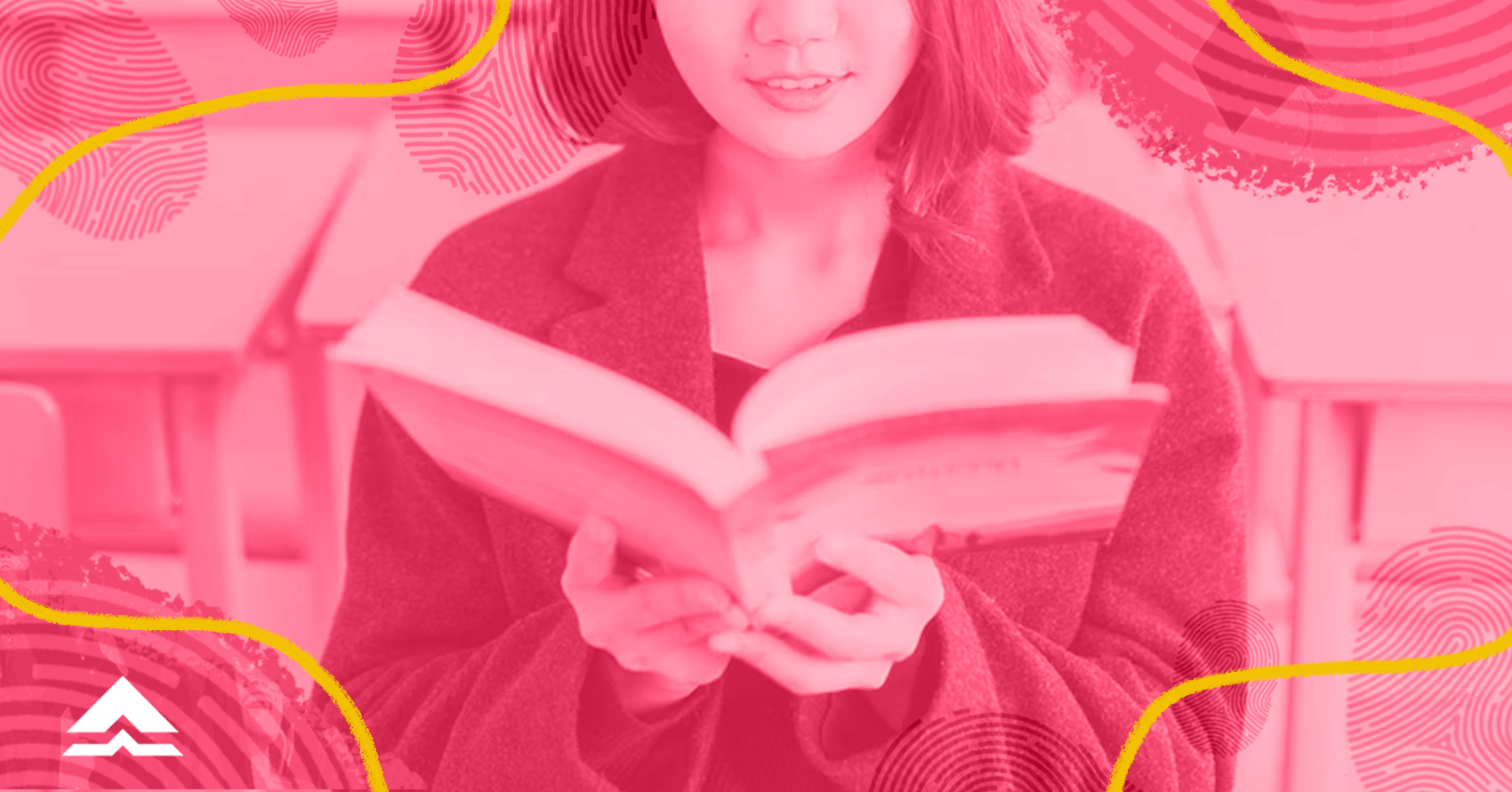 The General Academics Strand (GAS) is the most flexible of the four strands offered in the Senior High School (SHS) Academic Track. Students get to learn and experience something from all the other strands which make it a very interesting strand to consider for SHS. You've probably heard a number of things about GAS. Some will boost your morale and excitement, others can put doubts in your heart about whether to pursue this strand or not. Don't worry, hindi lahat ng naririnig mo about GAS ay 100% true. We'll shed some light on these common myths and misconceptions about GAS, and hopefully, give you a glimpse of what's in store for GAS students:

GAS students are undecided
Students under this strand are often tagged as "undecided" or "uncertain" of their career path. While a lot of us might have that subconscious feeling of being pressured to figure out everything in life all at once, let us tell you that it's okay if you don't have a specific career path in your head right away. Hindi naman masama kung undecided ka pa sa ngayon. Some things take time, especially if it determines the course of your life. You have your whole life ahead of you, and it's more important to take your time and weigh all considerations to make the right decision!

GAS is "boring"
Just because you won't have to deal much with mind-boggling subjects like calculus, engineering, accounting, or linguistics in HUMSS doesn't mean this strand is any less challenging, or interesting to say the least. In fact, you might have just landed in one of the most versatile academic strands. Yes, you read that right. GAS covers cool subjects from the other strands. In fact, you can choose electives from the different academic strands under this track. These subjects include Humanities, Social Sciences, Applied Economics, Organization and Management, and Disaster Preparedness. Kung gusto mo naman ang mga subjects tulad ng Malikhaing Pagsulat, Philippine Politics and Governance or Community Engagement, Solidarity, and Citizenship, GAS ang para sayo!

GAS is for lazy students
Being in the General Academic Strand doesn't mean you're unprepared, unmotivated, or lazy. Subjects and activities in GAS are just as challenging and rewarding at the same time. Nariyan pa rin ang mga book reviews, essays, academic papers and school projects. Kung sa ngayon ay hindi mo pa nakikita ang sarili mo specializing in business, tech, or an artsy path in the future, it's okay. It doesn't mean you're not willing to learn new things along the way. Even this path to discovery is hard work in itself! We all need to work hard for our goals, whatever SHS strands it may be!

Careers in GAS is a single, straight path
"GAS? Bakit magti-titser ka ba?" Perhaps you've also been asked this question at least once if you're currently taking or considering taking GAS. Well, let us tell you that this is not true. Unlike other K-12 tracks and strands that are specific to a career, GAS actually gives you the chance to weigh your options and explore the different career paths available. Do you have multiple interests you can't put under one strand? Or are you just testing out your options for now just to see where they take you? Okay lang yan. 'Wag kang mag-alala, sagot ka ng GAS. Being in GAS means you get to learn whatever you want!

GAS leads to less promising careers
Since you have access to different specializations, the career opportunities for GAS students like you are also wide. Some even have high earning potentials like interior designers, human resource officers, and multimedia artists to name a few!
Alam mo bang GAS students are also versatile? Learning multiple things means you will have different ways of approaching problems. You can make this possible by applying the knowledge you gain about the arts, science, and management — all at the same time! You have flexible expertise which is a pretty cool skill to have! Another important thing to remember is that your track doesn't necessarily have to dictate your future job. It is not an uncommon practice to switch jobs or shift careers nowadays to look for more opportunities for growth. GAS helps you find your interests and passions, rather than carving your future in stone.


You don't have to feel bad if you haven't everything figured out. Although knowing your passion is a great start, it's also a good idea to keep on exploring to find the right match for you. After all, SHS is a great time to know more about yourself—from your skills, passion to your aspirations in life. Entering the world of GAS may seem overwhelming at first but with all these myths busted, we hope you now understand what the field is all about and what it's not. If you want exclusive content, activities, and events that can help you navigate your studies and beyond, join the Bukas Student Community. We're rooting for you!
Learn more about Bukas and how we make education affordable for thousands of Filipino students like you. Apply for a tuition installment plan in your upcoming enrollment, and join our growing community for more tips and advice about all things student life! Kasama mo ang Bukas tungo sa magandang kinabukasan.

Written by: Karl Nucum