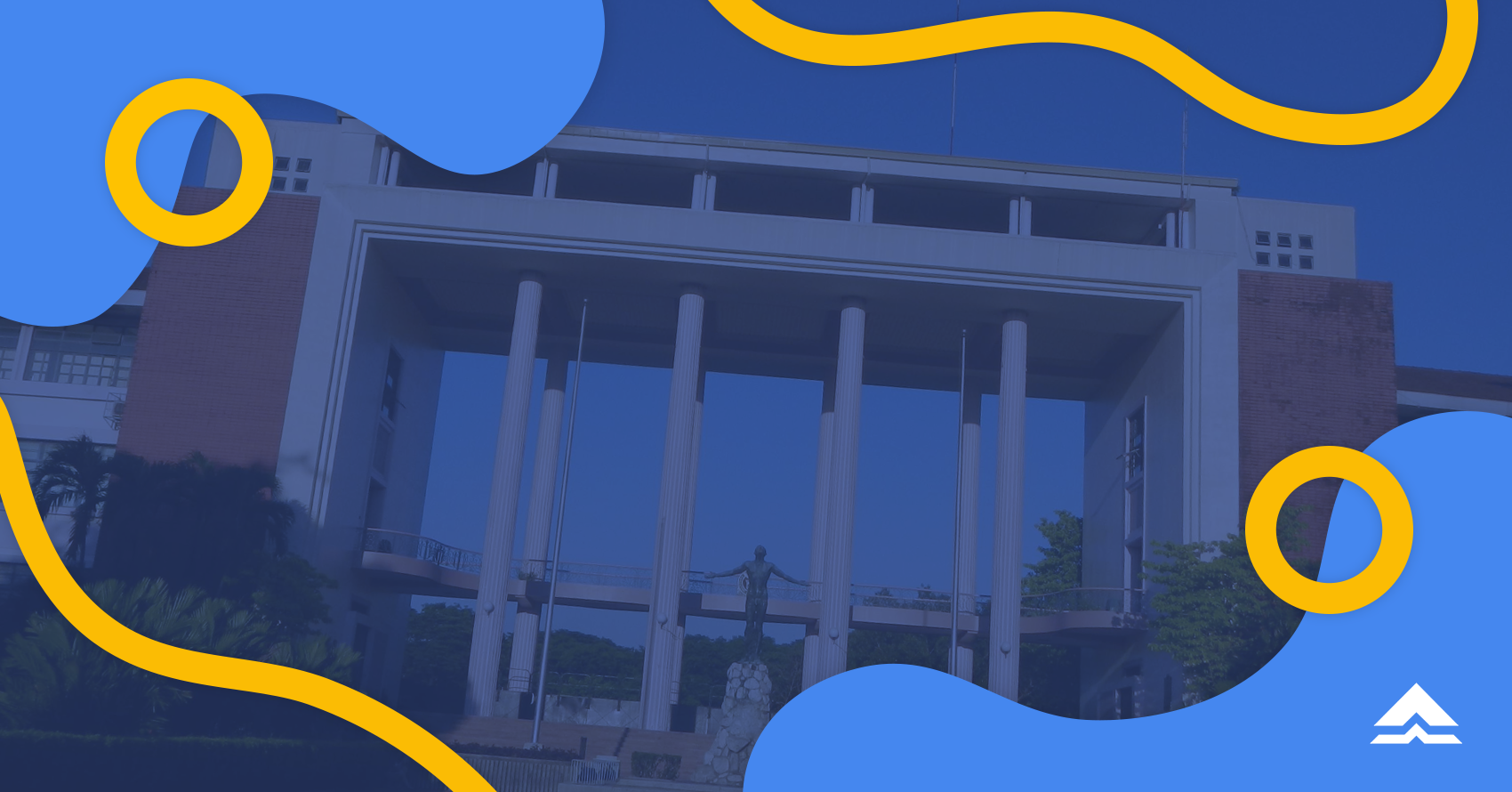 Malapit na ang 2022 Philippine national elections! Botante ka na ba?
With the long-awaited elections looming around the corner, a lot of people have been working double time to do some research about the candidates they plan to vote for. For starters, mahaba haba ang listahan ng mga qualifications na dapat nating tignan para maihalal ang mga karapat dapat na kandidato. Basta para sa kinabukasan mo (at nating lahat), hindi lang dapat basta basta!
While some people might value one over the other, everyone would most likely agree that educational background is one of the important qualifications we should look for in every candidate. They are, after all, applying to some of the highest positions in the land.
On that note, here's what the 10 presidential candidates studied during their college years. We hope that this helps you in your decision-making while, at the same time, gives you an idea of college programs you might be interested in taking someday.
Former Foreign Affairs undersecretary and presidential spokesperson Ernesto Abella graduated from the Ateneo de Davao University in 1968 with a B.A. in Pre-Medicine. There are multiple pre-med courses available for aspiring doctors, such as medical technology, nursing, physical therapy, and biology that can prepare you to become competent health care professionals in the future.
Labor leader Leody "Ka Leody" de Guzman graduated with a degree in Customs Administration from the Philippine Maritime Institute. The BS CA program focuses on preparing students for a career in the trade industry. Graduates of this course can eventually take the Customs Brokers Licensure Exam.
Presidential aspirant Norberto Gonzales is best known as the former Secretary of National Defense. There is only vague information about his undergraduate degree, stated as a pre-medicine course obtained from the Ateneo de Davao University. There are multiple pre-med courses available for aspiring doctors, such as medical technology, nursing, physical therapy, and biology that can prepare you to become competent health care professionals in the future.
Incumbent senator Panfilo "Ping" Lacson is best known for his work with the Philippine army. Senator Lacson studied Philosophy at the Lyceum of the Philippines University prior to entering the Philippine Military Academy. A Philosophy program trains students to critically and systematically assess philosophical issues such as the nature of reality, knowledge, and society.
A businessman from Mindanao, presidential aspirant Faisal Mangondato graduated from Philippine Women's University with a degree in Medical Technology in 1984. The program is unrelated to politics and law but a good pre-med course for those interested in entering medical school after college. It focuses on equipping students with the clinical and laboratory skills needed to detect, diagnose, prevent, and even treat diseases.
Former senator Ferdinand "Bongbong" Marcos Jr. studied Philosophy, Politics, and Economics (PPE) at the University of Oxford. However, he was not able to complete the program and therefore was not granted a college degree. Instead, he was given a special diploma in social studies. The PPE program tackles modern economics, social, political, and philosophical thought.
Presidential aspirant Jose Montemayor Jr., who is also a doctor and a lawyer, earned his Medical Technology degree from the Far Eastern University in 1982. He also holds a Bachelor of Laws (LLB) from the Philippine Law School in 2004. The MedTech program is considered a good pre-med course for students planning to enter medical school. It trains students to be proficient in genetics, microbiology, and toxicology to name a few.
The incumbent mayor of Manila Francisco "Isko" Moreno Domagoso holds multiple bachelor degrees under his belt; namely: Public Administration from the Pamantasan ng Lungsod ng Maynila, Bachelor of Laws from Arellano University, and a Bachelor of Science in Business Administration from the International Academy of Management and Economics. If you're interested in planning and organizing business and financial activities of an organization, a BSBA program might interest you.
World-class champion boxer and incumbent senator Emmanuel "Manny" Pacquaio studied Political Science Majoring in Local Government Administration from the Philippine Councilors League-Legislative Academy in 2019. Political Science is a popular pre-law course that studies the political behavior of governments at the local, national, and international levels.
Vice President Maria Leonor "Leni" Robredo is an alumnus of the University of Philippines - Diliman where she graduated with a degree in BA Economics in 1986. It is a good preparatory program for aspiring law students who want to be equipped with in-depth knowledge about economic theory and its real-life applications. Its main difference from a BS Economics degree is its particular emphasis in HUMSS courses.


A candidate's educational background is just one of the many indicators of his/her competencies as a potential president of the Philippines. At the end of the day, make sure to do your research so you can vote wisely for the country's future—your future. Ikaw, may napili ka na bang course to help shape your future career path? Kung hindi pa, may oras ka pa. Explore our Gabay Search Portal to see and compare your options!
Learn more about how we make education affordable for thousands of Filipino students like you. Download the Bukas app on Google Play today! Kung gusto mo maging updated with our latest content and updates, you can connect with us on Facebook or reach us anytime via email!

Written by: Rona Amata