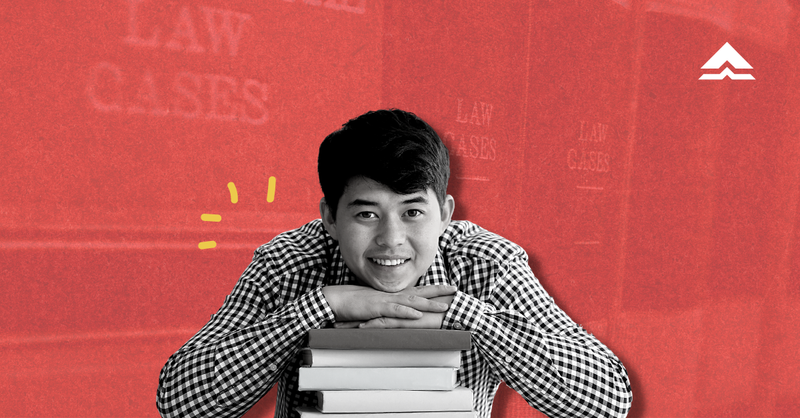 Ever dreamed of helping people achieve justice? Does the thought of giving legal advice and representing clients in court excite you? Kung oo, you might want to consider pursuing a career in law.
Napakaraming careers ang pwede mong pagpilian sa legal field! From lawyers, judges, and mediators to paralegals to secretaries, and consultants. The list of possible legal roles you can take is expanding to keep pace with the ever-changing legal system.
While there is no straight path that will prepare you for legal education, any of these courses can definitely provide you with the right tools and set of skills to better prepare you for the rigors of law school. Here are some of the pre-law courses you can take.

Political Science
When it comes to pursuing a law career, Political Science remains one of the most popular pre-law courses among college students because of how closely linked it is to the legal system. Political Science focuses on various government systems and the analysis of political behaviors.
Through this program, you will gain a solid understanding of how the judicial system works and how laws are created and executed. So if you're leaning into administrative law, criminal law, and civil rights, taking this course is a good choice for you!

Economics
Finance laws and taxation play a huge part in law school. They are also one of the biggest cases to handle for practicing lawyers. Economics is a solid program to select if you are interested in entering corporate law, labor law, and real estate law to name a few. Taking this course will also help you analyze complex data and come up with logical solutions to problems.

Philosophy
Getting a Philosophy degree may seem far-fetched from law at first glance. But did you know that law is heavily based on philosophical subjects like human nature and ethics? Ang mga subjects na 'yan ay nakapaloob sa kursong AB Philosophy!
Pre-law students who major in philosophy will benefit by honing their critical thinking and analytical skills. In this program, you will learn how to relay your opinion or argument in a logical manner that is backed up by evidence.

Literature
Reading comprehension is one of the most important skills you need to practice law. That is why taking a bachelor's degree in Literature can help you prepare for a lot of heavy reading in law school! Sa dami ng case studies na kailangan mong basahin at pag-aralan, matutulungan ka ng kursong ito kung paano unawain at i-proseso ang mga impormasyon na binasa mo sa mabilis at epektibong paraan.

Psychology
Psychology is the study of the human mind and behavior. As you'll be dealing with scientific evidence and different kinds of people in the future, taking a Psychology degree will be extremely useful in your practice.
Another benefit of this program is that the curriculum requires skills in researching and statistical analysis, which are both essential for a legal career. Gusto mo bang mag focus sa family law, juvenile law, o kaya naman healthcare law? Makakatulong ang Psychology sa'yo!

History
Alam mo bang isa ang Bachelor of Arts in History sa mga pre-law courses na pwede mong pagpilian? This four-year degree course will help you have a deeper understanding of how the Philippine legal system developed. In addition to that, you will gain knowledge about the local court rulings, treaties, as well as the development of the legal systems in other countries. Since History involves a lot of readings (and lengthy ones too), you'll be trained on how to form conclusions from multiple sources.
Kung balak mong magtrabaho sa mga law firms sa hinaharap, ilan sa mga practice areas na maaari mong pagpilian ay International Law at Immigration and Citizenship.


It's best to choose a pre-law course based on your personal interests and passion rather than what you believe would most likely increase your chances of admission to law school. The journey to becoming a lawyer is a very rigorous one so having a pre-law degree in a field that you're interested in, and hopefully good at will help it become more bearable and enjoyable.
Kayang-kaya mo ng simulan ang iyong legal journey sa tulong ng Bukas. You can enroll in any of our partner schools and start earning your pre-law degree today. If you still need help in choosing the right college course for you, asking yourself these 4 questions might help!
Learn more about how we make education affordable for thousands of Filipino students like you. Download the Bukas app on Google Play today! Kung gusto mo maging updated with our latest content and updates, you can connect with us on Facebook or reach us any time via email!
Want to get a FREE College Guide? Mag-sign-up na para makakuha ng more freebies at maging updated sa exclusive tips, how-tos, and latest events and webinars led by Bukas.

Written by: Karl Nucum