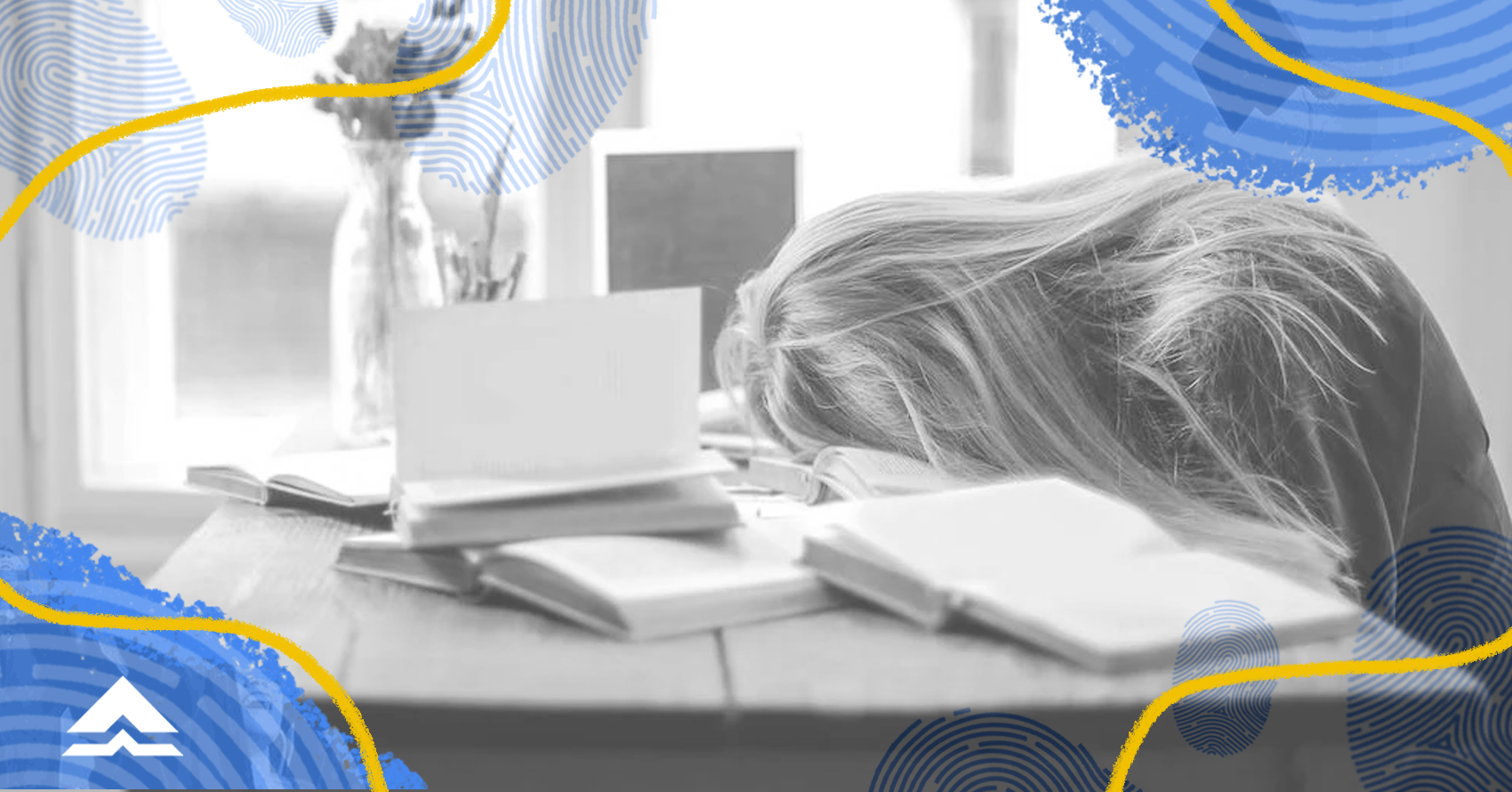 From failing grades to embarrassing yourself in public, the fear of failure is real for every student. And it's a fear that can hinder students from achieving their goals. The fear of failure makes us think that it is better to avoid doing something than to try and possibly fail at it. But that is not true. When you fail, it means that you tried. And when you try, it always counts for something. That said, here are some practical ways you can overcome the fear of failure.

See failure as a stepping stone
Failure is like a sickness people try to avoid. It makes you think that you won't be worthy or that you will be less valuable when you fail at something. Nakakahiyang pumalpak sa isang bagay. Failure is embarrassing when people find out about it. But failing does not mean that you are a failure. Start seeing failure as a part of your growth in something. Your efforts, whether you fail or succeed, are for you and not for anyone else. So even if you're scared that things will go wrong, think of the possibility that things can go right too. See failure as a stepping stone, not a dead end.

Be kind to yourself
When we fail, thinking positive is the last thing on our mind. Failure, in the moment, makes a person feel terrible, embarrassed, and discouraged. So be honest with how you feel when you fail. You learn from failure, but that doesn't mean you can't acknowledge how you feel when you fail. Remember that it's okay to fail too. The worst thing you can do is to be your worst critic—focusing too much on things you could have or should not have done to succeed. Imagine helping a friend who has failed at something. How would you comfort that person? What would you say? Be that kind of person to yourself too.

Just do it
Fear isn't always a bad thing. Sometimes, it keeps us from doing things that are dangerous. But there are also times when it keeps us from doing things we can and should do. For instance, auditioning for a theater play to overcome your stage fright and build your confidence or submitting a piece for the school newspaper to share your talent for writing. The best way to overcome the fear of failure is to simply do what you have to do. Huwag mong isipin na papalpak ka agad. Just do it!

Break it down and get organized
The fear of failure may come from an "all or nothing" mindset, especially when it comes to big tasks (e.g., exams, projects). "If I don't succeed now, then my future will be a failure." While it's practical to think about the consequences of failure, there's a lot you can learn from it too. It doesn't have to be "all or nothing" mindset all the time. Big tasks are intimidating because they seem easier to fail. So, why not break them down into smaller things so you can work towards a goal one step at a time? Keep your thoughts and your work organized. That way, you can see and measure your progress. It also helps you see and appreciate your efforts regardless of the outcome. Tandaan, you are a work in progress.

Pause and reflect
Another way to overcome the fear of failure is to confront it. Pause and evaluate. Failure happens when something is not working. Whether that's how you study or how you budget your time, amongst other things. Take time to think about the things that worked and did not work for you. Celebrate the things you can change or improve, and accept the things that are beyond your control. Failure is a part of every story of success. After all, nobody becomes successful overnight. It's a result of effort, dedication, and (believe it or not) failure too. Student life is going to be years of learning, failing, and learning from those failures. Embrace it and see yourself grow all throughout your student years!


Failure is a part of your journey. Kasama rin ito sa pagkamit mo ng mga pangarap mo! You can choose to deal with and learn from it, instead of avoiding it. Every student goes through their fair share of failures. The good news is that you are not alone in this. Kasama mo ang Bukas!
Learn more about Bukas and how we make education affordable for thousands of Filipino students like you. Apply for a tuition installment plan in your upcoming enrollment, and join our growing community for more tips and advice about all things student life! Kasama mo ang Bukas tungo sa magandang kinabukasan.

Written by: Bea Salcedo