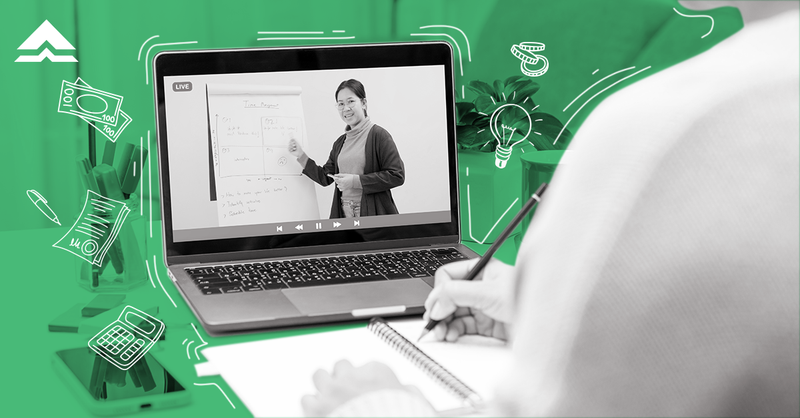 Living through a global pandemic has been very stressful for everyone. Dahil sa mga nationwide lockdowns, social distancing protocols, and other preventative measures, simple things such as seeing friends or heading to the grocery are now a lot more difficult than they used to be. Since COVID-19 is a risk to public health, people have to look for other ways to go about their daily lives.
Bukod sa mga business owners and professionals, students have also been greatly affected by the ongoing health crisis. As the country's COVID-19 cases continue to rise, school administrators are left with no choice but to conduct their classes online. While remote learning may keep millions of students safe, there's no denying that it is a challenging hurdle to overcome.
Compared to taking classes in person, learning through a computer screen can be difficult, especially sa mga estudyante na hindi gaano ka tech-savvy or, for a lot of students, walang magamit para sa online classes. To make things easier until we can return to the classroom, here are useful tips for university administrators and professors to maximize online learning and help students learn better.

Build a community through social engagement
Create a learning plan that uses interactive group projects. Since the pandemic, feelings of isolation have become a hurdle for everyone, but this strategy will give students a chance to interact with others.
On top of that, team-based learning is encouraged to make your online classes more engaging and fun. As you build a module, subukan mong gumamit ng educational games and learning applications to make your sessions more effective!

Give students and faculty the kind of support they need for online learning
The economic and emotional impact of COVID-19 caused several challenges to both students and faculty. Para maka graduate on time, students who are in a rough spot financially are applying for different college tuition assistance programs. Meanwhile, faculty members conducting classes online may be having a hard time repurposing their modules for online classes.
To help all members of your institution, provide comprehensive support. Beyond financial aid, offering wellness programs such as mental health webinars or reading breaks are just some of the ways you can show that you care.

Invest in different learning programs and resources
Students who live in remote areas may have trouble connecting to the internet. Aside from investing in internet-based tools, educators must also make use of the traditional modules. Printable readings and exercise sheets are good ways to keep students in check in case mawalan sila ng kuryente o internet.

Make the syllabus coherent and well organized
To make online classes easier, make sure that your learning program is mapped out well. Each course should explain the learning materials in detail and give the students an idea of what to expect.
If you plan to have asynchronous classes or are looking to set some time for independent learning, make sure that your syllabus effectively communicates your learning strategies to your students. Otherwise, baka makulangan ka ng oras o resources to cover the entire semester.

Get the students to lead the discussions
One way to make sure that your students understand what they're learning from you is to have them explain what you've taught.
Sa paraan na ito, your students will become more absorbed in their own learning and end up having a better understanding of the lessons you've shared. Educating them on the Feynman Technique and other learning strategies can be helpful as well!

Stay flexible with the policies
In such an unpredictable environment, it is crucial to be more flexible with your academic policies. As a way of helping your students adjust, be ready to move deadlines and change grading metrics whenever possible. Given that learning from home means that students have to balance house chores and other daily responsibilities with their studies, doing so will help your students manage their time better and perform well in class.

Make your standards clear
At the beginning of each semester, be clear with what you expect from your students during the course. Being flexible with deadlines and grading systems is fine, but remind them that they still need to meet the minimum requirements to pass the class. Practice flexibility pero dapat fair pa rin!

Be responsive to messages
Remain responsive to the concerns and inquiries of your students. If they're stuck on a topic, are unsure of something, or want more details on a project, giving a quick reply can help them get back on track. Lalo na ngayon na walang face-to-face interactions kung saan pwede ka nila tanungin after class.

Imagine yourself in the students' shoes
To better accommodate your students, try running through the course yourself. By seeing things from their perspective, malalaman mo kung gaano kahirap your modules are to complete. Kaya ba talaga ang mga ipinapagawa mo in a week? At the same time, you can predict certain questions or situations and prepare the solutions, too.

Practice active listening
Online learning can be a challenge for students if you do not actively listen to their concerns. Para mag deliver sila ng results, you need to understand how they absorb the materials in this learning environment. Ensure that you emanate a welcoming aura during and outside of class hours so that your students can easily approach you with their concerns. Though online classes make it more difficult to pick up non-verbal cues, it's good practice to always scan the room and be attentive to the needs of your class.

Keep it consistent
Online learning can be a challenge for many students and faculty. Since nothing will ever replace the experience and effectiveness of learning inside the classroom, the best way to deal with this is to practice flexibility and empathy.


The good news is there are several strategies that you can adopt to make online classes effective. Giving your students and faculty the support they need will enable them to thrive during these tough times. Apart from creating a more welcoming learning environment, providing financial and emotional support will save them a great deal of stress.
If you want to provide more assistance to your students, it will be in your best interest to become a Bukas partner.
Learn more about how we make education affordable for thousands of Filipino students like you. Download the Bukas app on Google Play today! Kung gusto mo maging updated with our latest content and updates, you can connect with us on Facebook or reach us anytime via email!