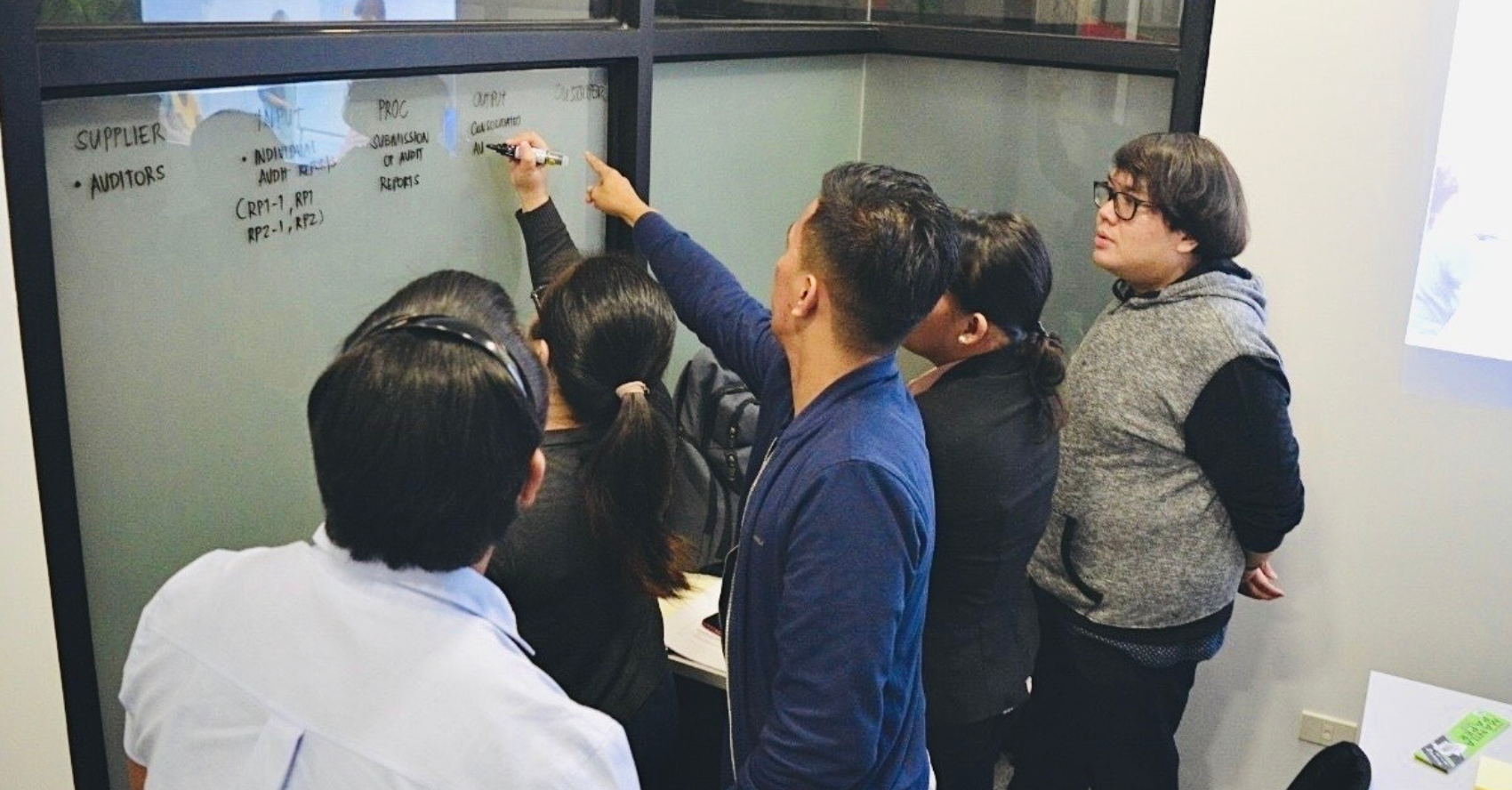 Education is one of the best investments that you can make for yourself. A good education prepares you for the career that you want, and further education empowers you to thrive in it. If you are on the lookout for better work opportunities, job promotion, competitive compensation, or all of the above, gaining certifications through professional training programs is one of the best ways you can do to level up your career. This is where Bukas' newest partner, DivergenZ Training and Consulting, or simply DivergenZ, can help you succeed.
DivergenZ is a training and consulting company that provides quality and effective training programs for professionals who are looking to upskill and gain certifications in process management using different methodologies such as Lean Six Sigma to achieve end-to-end business process excellence, and drive digital transformation in their workplace.
Through its newly-launched partnership with Bukas, you can invest in your career growth without worrying how to fund your training. Here's why.
Upskill with Bukas and DivergenZ
Upskilling is a welcome challenge for professionals who want to excel in their careers. However, paying for certification programs and professional training can often be a bigger challenge. While some companies sponsor their employees for these certifications, it's not the case for everyone. However, if you are the latter, don't be discouraged. Bukas and DivergenZ's partnership is the good news you are waiting for!
What is Bukas?
Bukas is an education financing company that provides affordable and secure student loans to Filipinos who are in college, graduate school, or specialized learning institutions like DivergenZ. With the vision of building a better tomorrow for Filipino youths through quality, accessible education, Bukas works closely with top colleges and universities across the country to provide students with more options to finance their studies through its integrated tuition installment plan.
Why pay for your DivergenZ training program with Bukas?
As a third-party financing partner of DivergenZ, Bukas offers professionals an alternative and flexible payment option to finance their training program. Instead of a one-time payment for your training fee, paying with Bukas allows you to stretch your total payable amount in affordable monthly installments.
✅ Up to 100% of your tuition covered
✅ Low monthly interest rates
✅ One-time service fee
✅ Over 8,000 payment channels nationwide
Note that every Bukas plan includes a 3% monthly interest rate, and a one-time 3% service fee. Given that you qualify with a good borrower rating, you can take more DivergenZ certification programs and get your training fees covered by Bukas again. Learning never stops!
What are the requirements to apply for a Bukas tuition installment plan?
Preparing complete, accurate, and clear documents is key to a smooth and hassle-free process . To get started with your application, make sure that you meet all these requirements:
You are a current or prospective applicant at DivergenZ;
You have a source of income. This can be yours, your co-borrower's, or both; and
You and your co-borrower must be Filipino citizens and at least 18 years old.
Got questions about your co-borrower? Check out our Help Center!
Who can apply for a Bukas tuition installment plan?
As long as you meet the following criteria mentioned in the requirements, you are welcome to apply for a Bukas tuition installment plan. However, you must note that DivergenZ has its own guidelines and program qualifications.
✅ Green Belt training: 2-3 years of job experience
✅ Black Belt training: 3 years of job experience and above
To learn more about DivergenZ's application process and requirements, visit their website.
How to apply for a Bukas tuition installment plan?
Applying for a Bukas tuition installment plan is easy and convenient. With a fully online application process, you can enjoy a direct-to-school disbursement upon your enrollment to DivergenZ and skip long payment lines when you repay your monthly Bukas dues.
Get started on your training program with Bukas and DivergenZ through these simple steps:
Create your account at https://app.bukas.ph
Fill-out the application form. Upload all your documents.
Submit your application. Wait for feedback and approval within 3-5 working days.
Once your application is approved, you can confirm your loan agreement through your Bukas account and Bukas will disburse your approved amount directly to DivergenZ. After that, you're all set! You can now attend your training program while repaying your monthly dues to Bukas through our payment partners.
Okay, when can I start my DivergenZ training?
Taking certification programs will surely take time, money, and effort. But if you ask DivergenZ's 2,500 certified students (and counting!), you may be convinced to get started right away.
Now that you have Bukas to help fund your studies at DivergenZ, make sure to do your homework and learn more about DivergenZ so you can find the right one for you, both program and schedule. The academic calendar for Green Belt training happens every 2 months while the Black Belt ones have 3-month cycles.
Here are the list of trainings you can choose from:
Lean Six Sigma Green Belt Training and Certification
Lean Six Sigma Black Belt Training and Certification
Scrum Developer Certification
Scrum Master Certification
Scrum Product Owner Certification
Note: Training duration and fees depend on your preferred program.
Ready to level up your skill set? Get started with your application today! Check out our partner page to know more how Bukas can help you upskill and achieve your career goals. For more information about DivergenZ, you may check out their official website and Facebook page.
Learn more about Bukas and how we make education affordable for thousands of Filipino students like you. Apply for a tuition installment plan in your upcoming enrollment, and join our growing community for more tips and advice about all things student life! Kasama mo ang Bukas tungo sa magandang kinabukasan.