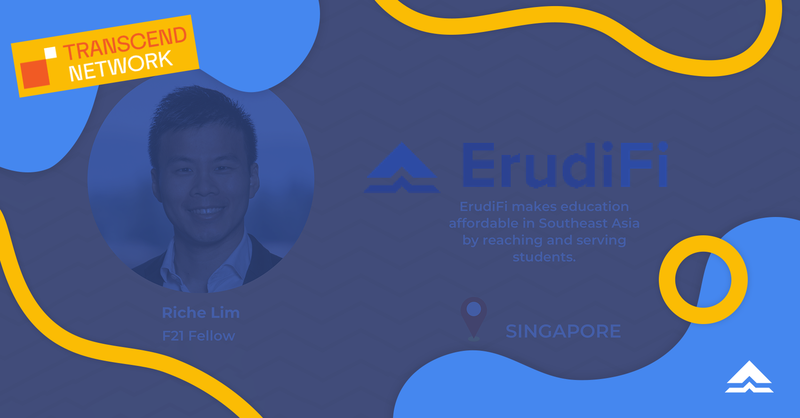 Riche Lim, ErudiFi Co-Founder and Chief Product Officer, has been chosen as part of the Fall 2021 Fellowship (F21) cohort together with 22 other edtech startup founders around the world.
F21 is run by the Transcend Network, the first global network of founders focused on building the future of learning and work. The fellowship officially started last Friday, 29 October 2021, following the announcement of selected fellows a day prior.
The six-week intensive program aims to help early-stage founders connect with the community in the space through workshops, mentorship and networking opportunities. F21 fellows also get lifetime access to exclusive resources that can help them find product market fit.
"I'm incredibly honored and excited to represent ErudiFi in this global network of education founders reimagining the future of learning and work. The insights and ideas we can share through this community will broaden and deepen our ability to drive a positive impact for education in Southeast Asia," shared Lim.
Lim represents ErudiFi, a mission-driven technology startup and Bukas' parent company, focused on providing a better future for youths in Southeast Asia. It was 1 out of only 5 startups from Southeast Asia to make it to the F21 cohort.
Learn more about Bukas and how we make education affordable for thousands of Filipino students. Want to get involved? Partner with us or join our growing team! To stay updated with our latest announcements, you can connect with us on social media or send us an email.