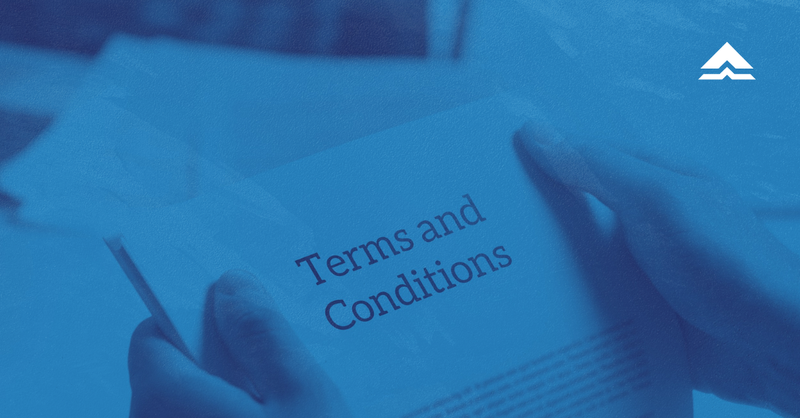 So you're applying for a Bukas tuition installment plan. Welcome!
We know how important education is in building our future, your future. That's why we're here! Kasama mo ang Bukas sa pag-abot ng pangarap mo–starting with providing you options like affordable student loans that can help you enroll for your next semester in school.
At Bukas, we value transparency. We're here to help you understand how our installment plans work so you can worry less about interest rates and focus more on your studies. Kaya naman bago ka mag apply for a tuition installment plan, mahalagang alam mo kung ano ba ang laman ng Bukas contract mo.

Bakit kailangan pa ng Bukas contract?
A contract is an important part of every agreement. May lease contract when you rent your own space, may employment contract when you get the job of your dreams o kaya naman marriage contract when you marry the love of your life. But in our case, meron tayong Bukas contract!
Your Bukas contract serves as our written and legal agreement for your tuition installment plan or student loan. It protects both you and Bukas from risky situations. Dahil may contract, makakasiguro kang hindi ka namin iiwan basta-basta at tutupad kami sa napag-usapan. Walang hugot, serbisyong totoo lamang.
Sa Bukas contract mo makikita ang lahat ng information tungkol sa student loan mo like how much your monthly dues are, when and where you should pay every month to other concerns like what happens kung hindi ka makapagbayad on time or kung gusto mo magbayad ahead of time. Your contract should be able to answer all of these questions.
Ang tanong, naiintindihan mo ba ang mga terms and conditions sa contract mo?
Contract terms... in simpler terms
We know legal documents can be intimidating. Mahaba na, marami pang salita na hindi madaling maintindihan. That's normal! But that should not stop you from reading through your contract. After all, it is a legal document we're talking about. So here's a friendly reminder na basahin muna nang mabuti ang kontrata!
Here are some unfamiliar words and phrases in your Bukas contract and what it means:
Principal amount
The principal amount is the amount you requested for your Bukas tuition installment plan. It could be the amount of your entire tuition or a part of it!
Repayment due date
Repayment due date is the agreed date between you (borrower) and Bukas (lender) for your student loan payment. Makikita mo sa contract ang first and last installment repayment dates mo as well as your monthly due date. Just to be clear, your first repayment date is set 30 days after the activation of your agreement!
Origination fee
Origination fee is a one-time service fee we charge students who avail a Bukas tuition installment plan. It's equivalent to 3% of your principal amount. Para mas magaan sa bayarin, the amount of the origination fee will also be spread out in your monthly repayment dues for 12 months.
Late fees
Late fees are additional fees you'll have to pay for when you miss your monthly due date. It's equivalent to 5% of your unpaid amount for the month. Iwasan ang late fees and save your hard-earned money by paying on or ahead of time!
Note: A payment is already considered late after 11:59 PM (GMT Philippine time) of your repayment due date. Kung meron kang babayaran na late fee, you won't miss it since it will be reflected in your Bukas dashboard.
Installment value
Installment value is the amount you'll have to pay for every month. Dahil 12 months mo babayaran ang student loan mo, your payments are called 'installments.'
Repayment methods
Repayment methods refer to your payment options. Currently, pwede ka magbayad ng iyong Bukas monthly dues through through GCash, Unionbank, Bayad Centers, and Dragonpay to name a few. Learn more about our online banking and over-the-counter payment options.
Agreement number
Your agreement number is your loan reference number. Ito yung usual na nilalagay sa payment form kapag magbabayad ka ng monthly dues mo. You can memorize this or pwede mo rin naman tingnan sa Bukas dashboard mo!
Disclosure statement
Disclosure statement is a part of your Bukas contract where you'll see all the fees and charges associated with your student loan. Wala ka naman kailangang gawin dito. It's just for transparency so you can be assured na walang hidden fees or unexpected charges na madadagdag sa student loan mo later on.
Note: The date on your disclosure statement changes after you confirm the agreement. So don't be alarmed kung iba yung nakasulat na date sa final version!
Okay, let's confirm the contract!
Ngayong mas naiintindihan mo na ang mga nakasulat sa iyong Bukas contract, we hope you're now more confident in what you're getting yourself into. Here are some important reminders to keep in mind before confirming your contract. Para mas madaling tandaan, remember BUKAS:
B- Budget check!
Applying for a student loan should help you, not burden you. Bago pumasok sa contract, tingnan kung kaya ba ng budget ang monthly dues mo. Be honest and evaluate if you can commit to paying the amount in the next 12 months. Hindi lang yung first or first few months! Dahil legally binding ang contracts, once you agree to it, you can't just "change your mind" and opt out kung hindi mo na pala kaya. Think long term!
U- Understand the provisions, too
A recent study finds that only 1% read the terms and conditions in a contract. Be part of the one percent!
Bukod sa unfamiliar terms, intindihin mo rin ang legal provisions sa iyong Bukas contract. What are your rights and obligations as a student borrower? Ano naman ang sa Bukas? Medyo mahabang basahin but it will save you unnecessary headache in the future. Besides, it's written there for a reason. Everything in your contract is important.
K- Keep all your information accurate and complete
Legal documents are strict with information. Kahit mamali lang ng spelling ang pangalan mo, it can invalidate your contract completely! Once you confirm the contract, you certify that all given information is correct and accurate–kasama na rito ang lahat ng mga requirements na ipinasa mo as part of the application process.
This also means na kung may pagbabago sa profile or application details mo, it's your responsibility to tell us immediately so we can update it. Just send us an email at [email protected]!
A- Ask help from your guardian
Kahit na gaano pa tayo kaingat, there are still things we often miss on our own. And it's okay! Take time to sit down and review the contract with your guardian. Applying for a student loan is a huge responsibility, and it's a responsibility you don't have to do alone. Kung may parts pa sa contract na hindi mo naiintindihan, it's the perfect time to ask. Ika nga ay "two heads are better than one!"
S- Strictly no cancellation after activation
We could not emphasize this enough. Once you confirm your Bukas contract, your agreement will be processed and activated. After activation, hindi ka na pwede mag request to cancel your student loan o kaya naman magpapalit ng repayment dates. So please carefully review the contract and raise your concerns beforehand.
Note: You'll be given 30 days to read through your contract and confirm it in your Bukas account. However, remember that failure to do so within the given period will automatically cancel your application. Huwag mo na hintayin mangyari yun!
Your frequently asked questions, answered
Mas mabuti ng maraming tanong kaysa maraming hindi naiintindihan. Here are the answers to frequently asked questions sent by our student borrowers:
I've fully read and understood the contract. What do I have to do?
Good job! To proceed with your Bukas tuition installment plan, kailangan mo lang i-tick yung boxes na makikita mo on your dashboard to confirm the agreement.
What are the next steps after confirming the agreement?
The hard part is over! After confirmation, you should expect an SMS confirming our payment to your school. Maghintay lang ng 2-3 working days bago ito mag reflect sa iyong dashboard. If it takes longer than usual, keep calm and contact your school! After all, they are responsible for updating your payments on the school portal.
I'm applying for another student loan. Do I need another Bukas contract?
My agreement expired before I could confirm it. Anong pwede kong gawin?
Don't worry. Pwede ka naman mag-apply ulit for a Bukas tuition installment plan. Just make sure to confirm your agreement within the 30-day period this time around!
Congrats! Confirming your Bukas contract is one step towards achieving your dream. Getting yourself in class and studying hard comes next. Pero huwag kang mag-alala, kasama mo ang Bukas in every step!
Learn more about how we make education affordable for thousands of Filipino students like you. Download the Bukas app today on Google Play today! Kung gusto mo maging updated with our latest content and updates, you can connect with us on Facebook or reach us anytime via email!