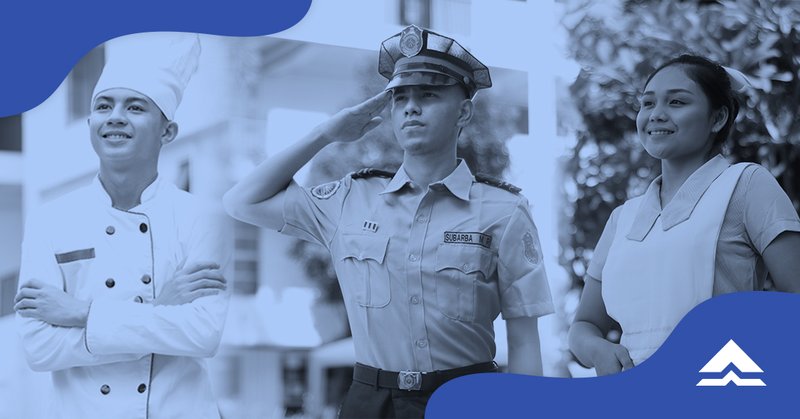 With the easing of restrictions, more people are now able to better finance their families. However, financial assistance is still essential, particularly for those struggling to make ends meet. Parents of students who aspire to attend college after graduating from senior high school are looking for the means to financially support their children's education without sacrificing the finances needed for the family's daily necessities. Fortunately, institutions and financing companies offer solutions to their financial woes.
Universities and colleges offer scholarships and financial assistance programs to help students continue their education. At PHINMA Education, scholarships were provided to those with excellent grades and those whose financial capacity is limited. The PHINMAEd Hawak Kamay (HK) Scholarship is one of those scholarships.
The HK Scholarship provides financial assistance to incoming freshmen from low-income families. What is worth mentioning is that this scholarship program has no maintaining grade requirement for interested incoming freshmen students. Students can receive either a 25%, 50%, or 75% discount on their tuition, including miscellaneous fees. Moreover, this scholarship offers assistance to students from freshman year until graduation.
While of huge help to families, the scholarship does not fully cover the student's tuition. There is still a remaining balance with the 75% coverage that the scholarship provides. Fortunately, there is a tuition financing company like Bukas.
Bukas offers tuition installment plans that cover up to 100% of the student's tuition, payable in up to 12 monthly installments at low interest rates. A Bukas Tuition Installment Plan also does not have any grade requirements. The tuition installment plan only asks for a few simple requirements and, as long as the student is eligible, they can loan the amount they need, particularly the amount that is not covered by the scholarship.
Together, the PHINMAEd Hawak Kamay Scholarship and Bukas provide a holistic solution for students who are struggling to finance their college education. The scholarship offers a significant financial boost, while Bukas provides the flexibility needed to cover the remaining expenses.
Last February 22, 2023, PHINMA Ed and Bukas held a webinar titled "Finding the One at PHINMA". The webinar discussed preparing for college life and how to finance it the affordable way through the Hawak Kamay Scholarship and a Bukas Tuition Plan. The recording of the webinar can be accessed on Bukas' Facebook Page.
Learn more about the Hawak Kamay Scholarship and Bukas Tuition Plans. Register here to receive news and updates about how you can further finance your education with PHINMA and Bukas.