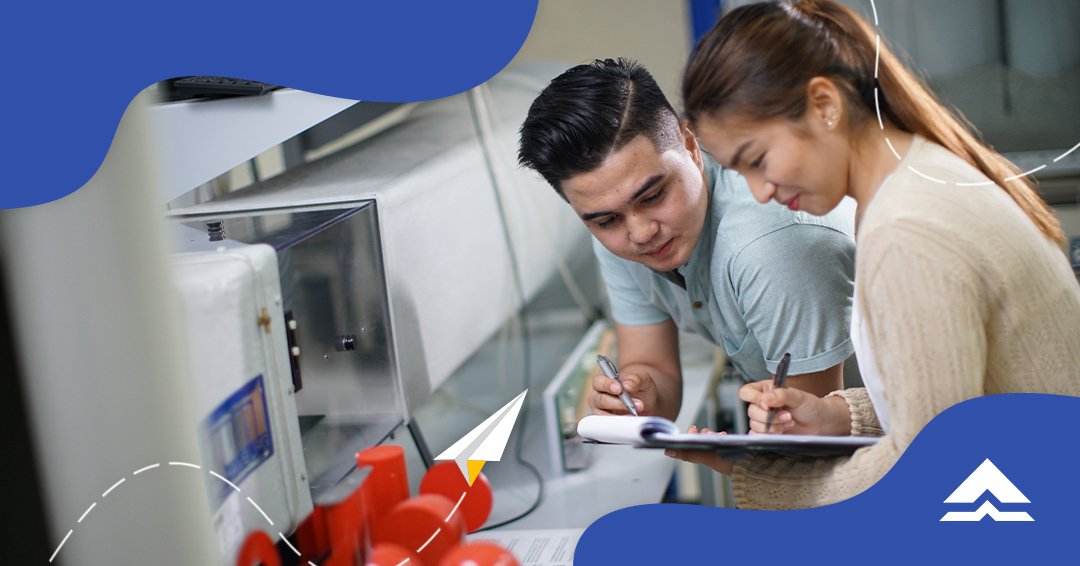 MAPÚA University is undeniably one of the top schools in the Philippines, especially in
the field of engineering and technology. Its inclusion in the Top 501-550 of Quacquarelli Symonds Asia University Rankings in 2021 and 2022 is proof of the university's excellence being recognized globally. Whether you are planning to take a program under engineering, sciences, architecture and design, communication, media studies, social sciences, or business and management, MAPÚA offers quality education to prepare you for professional work.
If you are interested in enrolling at MAPÚA, you've come to the right place! We ompiled all the information you need to know to become a certified Mapúan in 5 steps.
Where do I start with my MAPÚA Enrollment?
Mapúa is providing all incoming students a convenient and seamless experience with its fully online admission and enrollment process! Hindi mo na kailangan pumunta sa campus upang mag-enroll.
Step 1: Online registration
To start your application, kailangan mo munang mag-fill out ng online application form. Make sure that all the information is accurate! After that, you will get your login credentials that you can use to access the MPASS Applicant Portal.
Step 2: MPASS fee payment
Due to the pandemic, the MAPUA Program Placement Assessment or MPASS temporarily replaced the MAPUA Scholastic Aptitude Exam (MSAE). This is the university's current standardized assessment tool used to measure your cognitive and academic skills. After your assessment, you will know the programs that match your skills and you're one step closer to becoming a Mapuan!
For the academic year of 2022 - 2023, the current MPASS fee is Php 300. You have to pay for this before taking the exam. Payment can be sent via Paymaya, Landbank, Bankard, RCBC Bills Payment, Cebuana, or on-campus payment (cash, check, credit/debit card).

Step 3: Take the MPASS
Every step of the process is crucial, but this one is extra important! You have to take the MPASS through Cardinal EDGE. Using your login credentials, access the applicant portal and do your best to get a high score. The results will be immediately revealed after you finish the assessment.
Once you successfully passed any of the 3 programs you chose, you can proceed to the next step.
Step 4: Reservation fee payment
The next step is to select your preferred program and pay the non-refundable and non-transferable reservation fee of Php 5,000. This is to secure your enrollment slot. The fee may be settled through the payment channels mentioned in Step 2.
Step 5: Enrollment proper
This is the last step to becoming a Mapúan!
Filling out the Student Data Sheet (SDS) is the first step in the enrollment process. Once this is done, you will be able to select your chosen payment method and schedule. You will have to click "Finalize" to see the options on how to pay the matriculation fee and access your Generated Schedule and Assessment (GSA). GSA contains the summary of fees, payment schedule, and courses to be enrolled.
An email confirmation will be sent to you after you have paid your enrollment fees. It will contain your official student number and activation link for your MyMapua account. Make sure to print your Electronic Certificate of Matriculation (eCM).
Once done completing all the steps, you are now a bona fide Mapúan!
Other important reminders:
Ensure that you have the following documents for submission:
Original copy of Grade 12 report card
Accomplished Student Data Sheet / Undergraduate Enrollment Form
Original birth certificate printed on original PSA paper
Certificate of Good Moral Character
1.5" x 1.5" ID picture
1 long brown envelope
Applying for universities might be a rigorous process, but it will be worth it once you get in. To help you have a worry-free college life, Bukas is here for you! MAPÚA is one of our partner schools, kaya hindi ka na mag-aalala sa tuition and miscellaneous fees mo once you avail our tuition installment plan. Bukas is here to help you achieve a bright future!
Learn more about how we make education affordable for thousands of Filipino students like you.
Download the Bukas app on Google Play today! Kung gusto mo maging updated with our latest
content and updates, you can connect with us on Facebook or reach us anytime via email!
Written by: Ronadine Amata