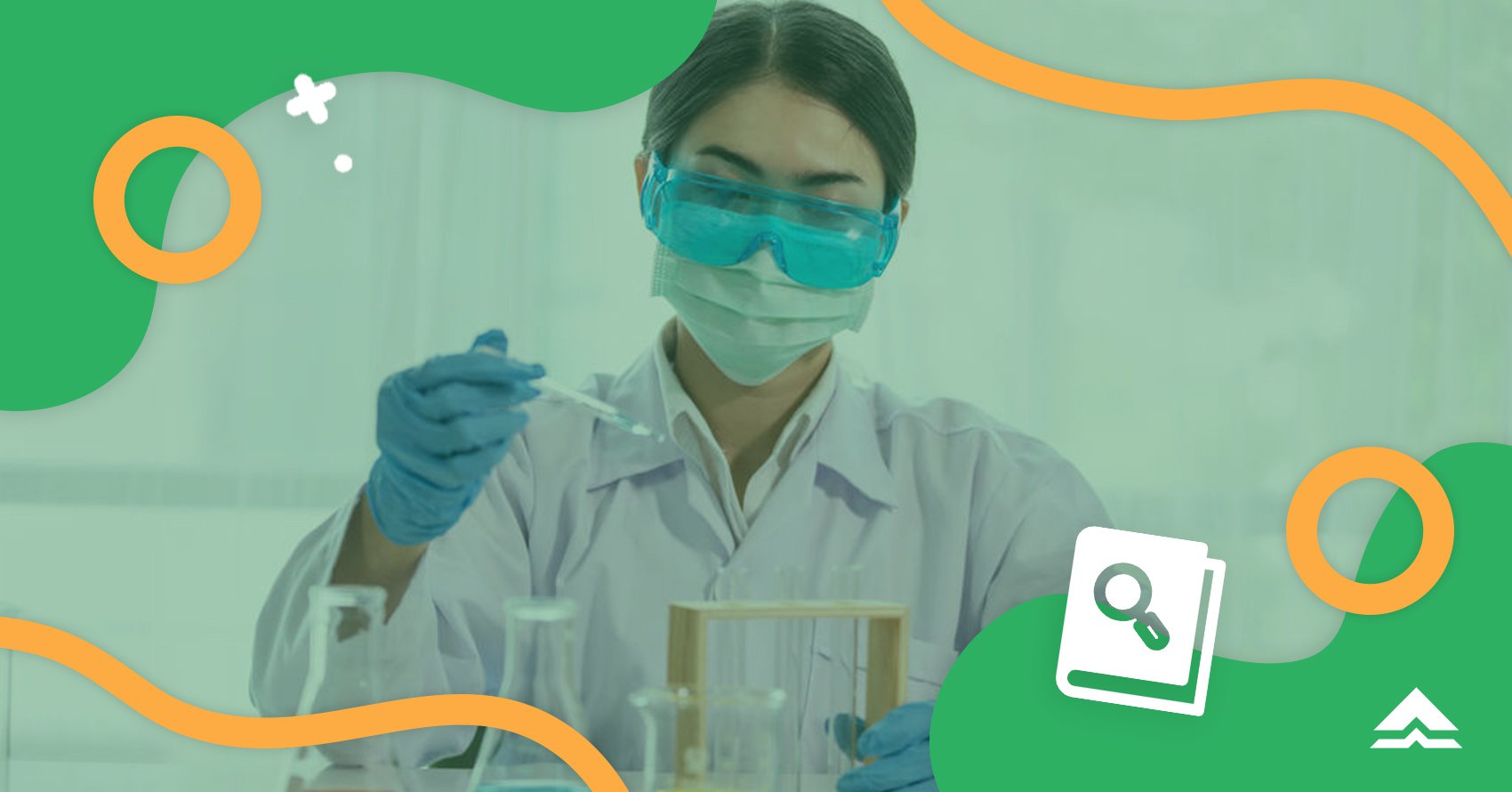 Are you interested in working in a laboratory and performing fascinating laboratory tests as a Medical Technologist? If you want to pursue MedTech as a profession, kailangan mo munang pumasa sa Medical Technologist Licensure Exam to earn your license! Here's all you need to know about the MedTech board exam:

What is the Medical Technologist Licensure Exam?
The Medical Technologist Licensure exam (MTLE) is the board exam for incoming medtech professionals. It is aimed at screening all aspiring health professionals who want to practice medical technology as a profession. The MedTech boards is held twice a year in the Philippines. The Professional Regulation Commission (PRC) is in charge of administering the exam.

Who can take the Medical Technologist Licensure Exam?
According to the Republic Act No. 5527 or the Medical Technology Law, ang mga graduates ay eligible na kumuha ng MTLE kung sila ay pumasa sa mga sumusunod na qualifications:
Must be in good health and is of good moral character
Must be a degree holder of a Bachelor of Science Degree in Medical Technology (Medical Science Technology) or Public Health from a recognized school, college or university
Note: Here are some Bukas partner schools offering a degree in Medical Technology!

What are the subjects covered in the Medical Technologist Licensure Exam?
Passing the board exam is one of the most crucial stages in a student's academic life. A good passing score in the board exam allows you to earn your license and proceed to your dream career. As part of your preparation for the board exam, you will benefit from reviewing the topics you'll most likely encounter in the MLTE. MLTE questions cover the following subjects with their respective weights:
Clinical Chemistry - 20%
Microbiology & Parasitology - 20%
Hematology - 20%
Blood Banking, Immunohematology, Immunology & Serology - 20%
Clinical Microscopy (Urinalysis and Other Bodily Fluids) - 10%
Histopathologic and Cytologic Techniques, Laboratory Management, Medical Technology Law, Related Laws and their Implementing Rules and the Code of Ethics - 10%

What are the requirements for the Medical Technologist Licensure Exam?
Narito ang complete list of requirements na kailangan mong ipasa when you apply for the MTLE:
PSA/NSO Birth Certificate
PSA/NSO Marriage Contract (only for married female applicants)
Transcript of Records with scanned picture and remarks "For Board Examination Purposes"
Admission fee: Php 900.00

When is the next Medical Technologist Licensure Exam?
The Medical Technologist Licensure Exam is usually held every March and August. According to the examination schedules on the PRC official website, here are the important dates you need to remember: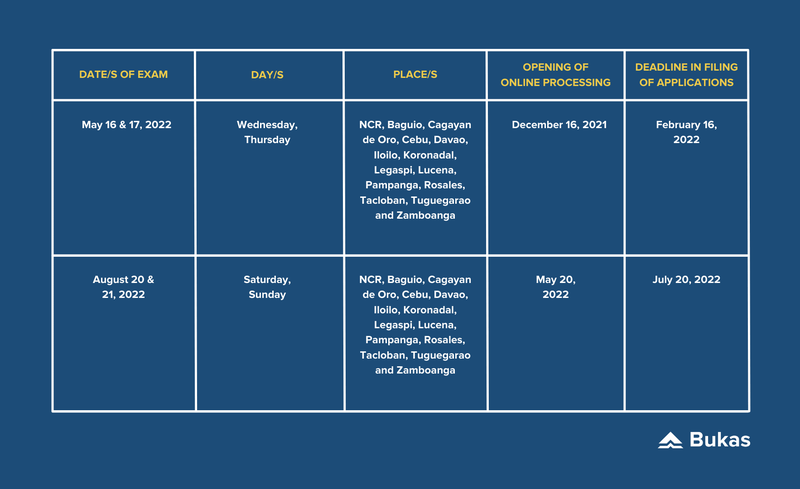 Medical Technologists are vital members of the healthcare field. Because of their expertise in performing a wide range of clinical tests, ang MedTech professionals ay pwedeng pumasok sa iba't-ibang settings tulad ng clinic, hospital, research labs at marami pang iba.
If you're all set to take the next steps towards becoming a full-fledged Medical Technologist, you better prepare for the licensure exam as early as you can! Tandaan, preparation is the key to passing the Medical Technologist Licensure Exam. The review and application process can be time-consuming so it's best to prepare your documents and process your application ahead of time to avoid cramming. Do you need more study and career tips? Don't worry, because we got you, fam. Check out our other blogs today. Kasama mo ang Bukas!
Learn more about how we make education affordable for thousands of Filipino students like you. Download the Bukas app on Google Play today! Kung gusto mo maging updated with our latest content and updates, you can connect with us on Facebook or reach us any time via email!

Written by: Karl Nicole Nucum