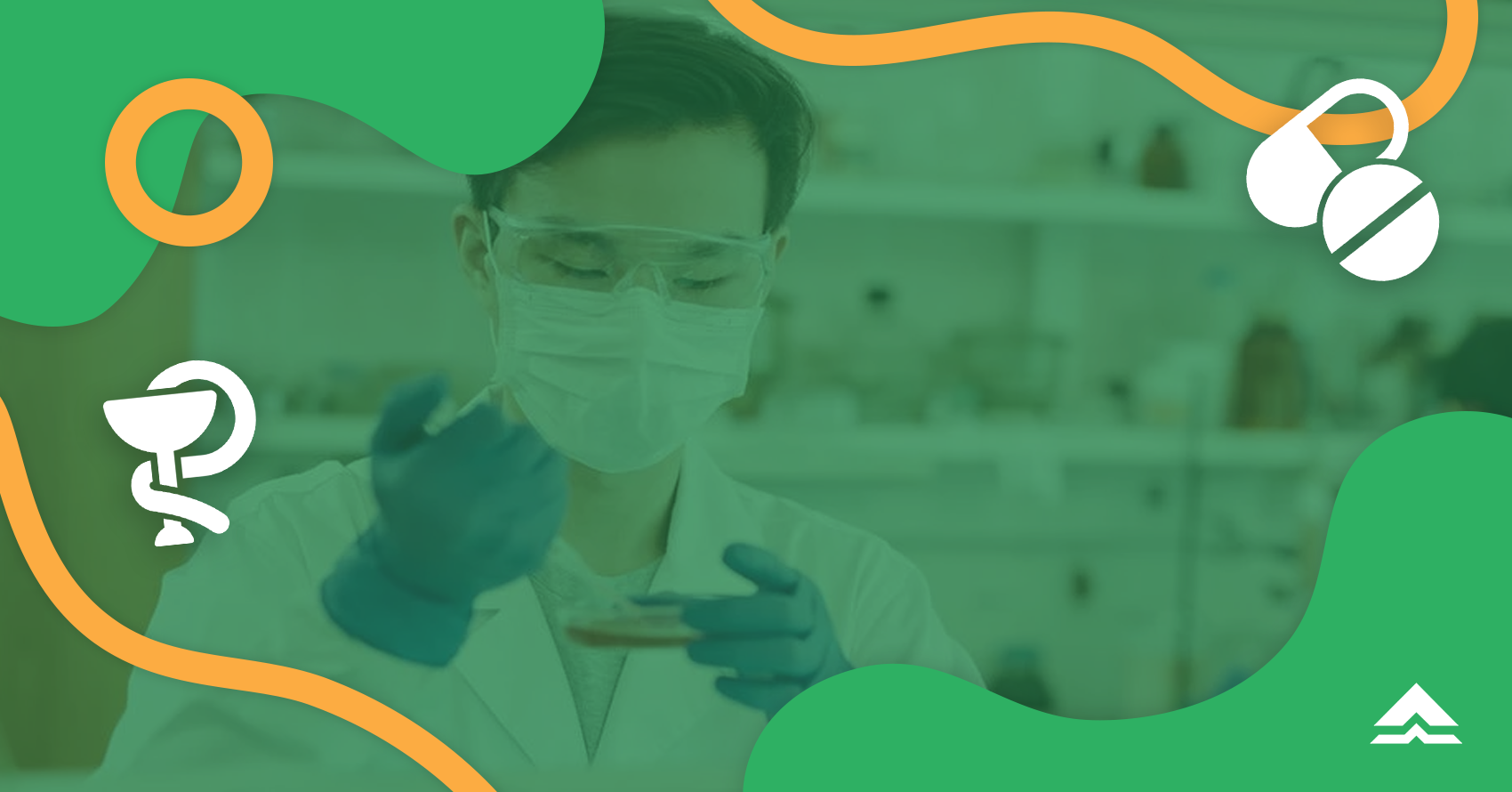 Pharmacy is a well-rounded profession. It blends science, health care, and business. Pharmacists play a vital role in improving patient care through the medicine and information they provide. Bago ka maging isang ganap na registered Pharmacist, kailangan mo munang pumasa sa Philippine Pharmacist Licensure exam. Don't worry, we've prepared a list of things you need to know for this board exam:

What is the Pharmacist Licensure Examination?
The Philippine Pharmacists Licensure Examination is the prerequisite test to become a licensed pharmacist in the country. The board exam is administered by the Professional Regulatory Board of Pharmacy under the supervision of the Professional Regulation Commission (PRC).

Who can take the Pharmacist Licensure Examination?
According to The Medical Act of 1959, a board examinee must meet the following requirements:
A Filipino citizen;
Has a good moral character and reputation; and
A degree holder of BS Pharmacy from a reputable higher education institution

What are the subjects covered in the Pharmacist Licensure Examination?
The Pharmacist board examination is a 600-item test in a multiple choice format. It is a 2-day exam consisting of 6 modules or subjects. To pass the exam, examinees must obtain a grade of 75% or higher with no ratings of fifty percent (50%) in more than two (2) subjects. Narito ang mga subjects na bumubuo sa Pharmacist Licensure Examination:
Pharmaceutical Chemistry - 20%
Inorganic Pharmaceutical and Medicinal Chemistry
Organic Pharmaceutical and Medicinal Chemistry
Qualitative Pharmaceutical Chemistry
Pharmacognosy - 15%
Plant Chemistry
Biochemistry
Practice of Pharmacy - 17.5%
Compounding and Dispensing Pharmacy
Clinical and Hospital Pharmacy
Pharmaceutical Calculations
Pharmacology and Pharmacokinetics - 15%
Toxicology
Incompatibilities and Adverse Drug Reactions
Pharmaceutics - 17.5%
Manufacturing Pharmacy
Pharmaceutical Dosage Forms
Physical Pharmacy
Jurisprudence and Ethics
Quality Assurance & Quality Control - 15%
Microbiology and Public Health
Qualitative Pharmaceutical Chemistry
Drug Testing with Instrumentation

What are the requirements for the Pharmacist Licensure Examination?
If you're planning to take the Pharmacist Licensure Examination, narito ang mga documents na kailangan mong ihanda at isumite sa PRC:
NSO / PSA Birth Certificate
NSO / PSA Marriage Contract (for married female applicants)
Certified True CopyTranscript of Records with scanned picture and Remarks "For Board Examination Purposes"
*Certificate of Internship program duly signed by the dean/program head
Good Moral Character Certificate from any of the following:

Barangay
School of Pharmacy
Church
Employer
Valid NBI Clearance
Admission fee: PHP 900.00

When is the next Pharmacist Licensure Examination?
The Pharmacist Licensure Examination happens twice every year. Ngayong 2022, it is scheduled on the month of April and November. According to the examination schedules on the PRC official website, here are the important dates you need to remember: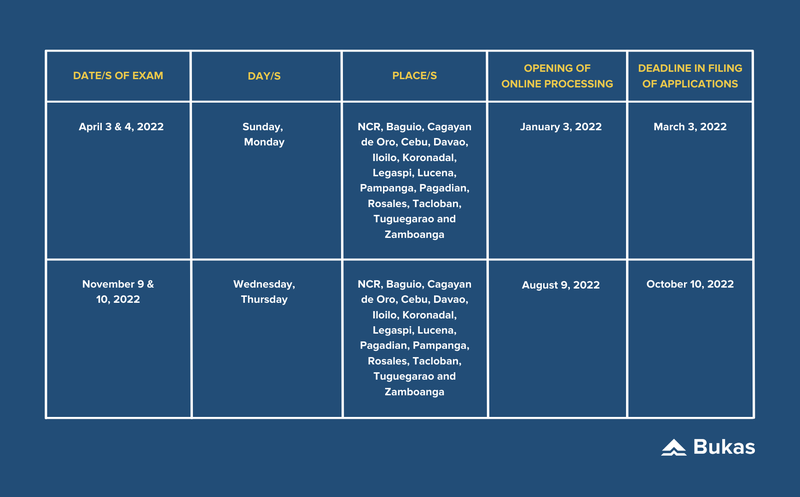 Careers in pharmacy offer many benefits and opportunities. You can have the option to work in the community, a hospital, home health care, pharmaceutical research companies, government health agencies, and schools. In addition, pharmacy can be a lucrative profession, depending on the field you choose to work in.
Are you ready to take the Pharmacist Licensure Examination? 'Wag nang magsayang pa ng oras! As early as today, you can already start preparing for the Pharmacist Licensure Examination. Gather all the necessary documents and start reviewing for the next pharmacist board exam. Do you need more study tips and advice for your or student journey in general? Check out our other blogs today. Kasama mo ang Bukas!
Learn more about how we make education affordable for thousands of Filipino students like you. Download the Bukas app on Google Play today! Kung gusto mo maging updated with our latest content and updates, you can connect with us on Facebook or reach us any time via email!

Written by: Karl Nicole Nucum