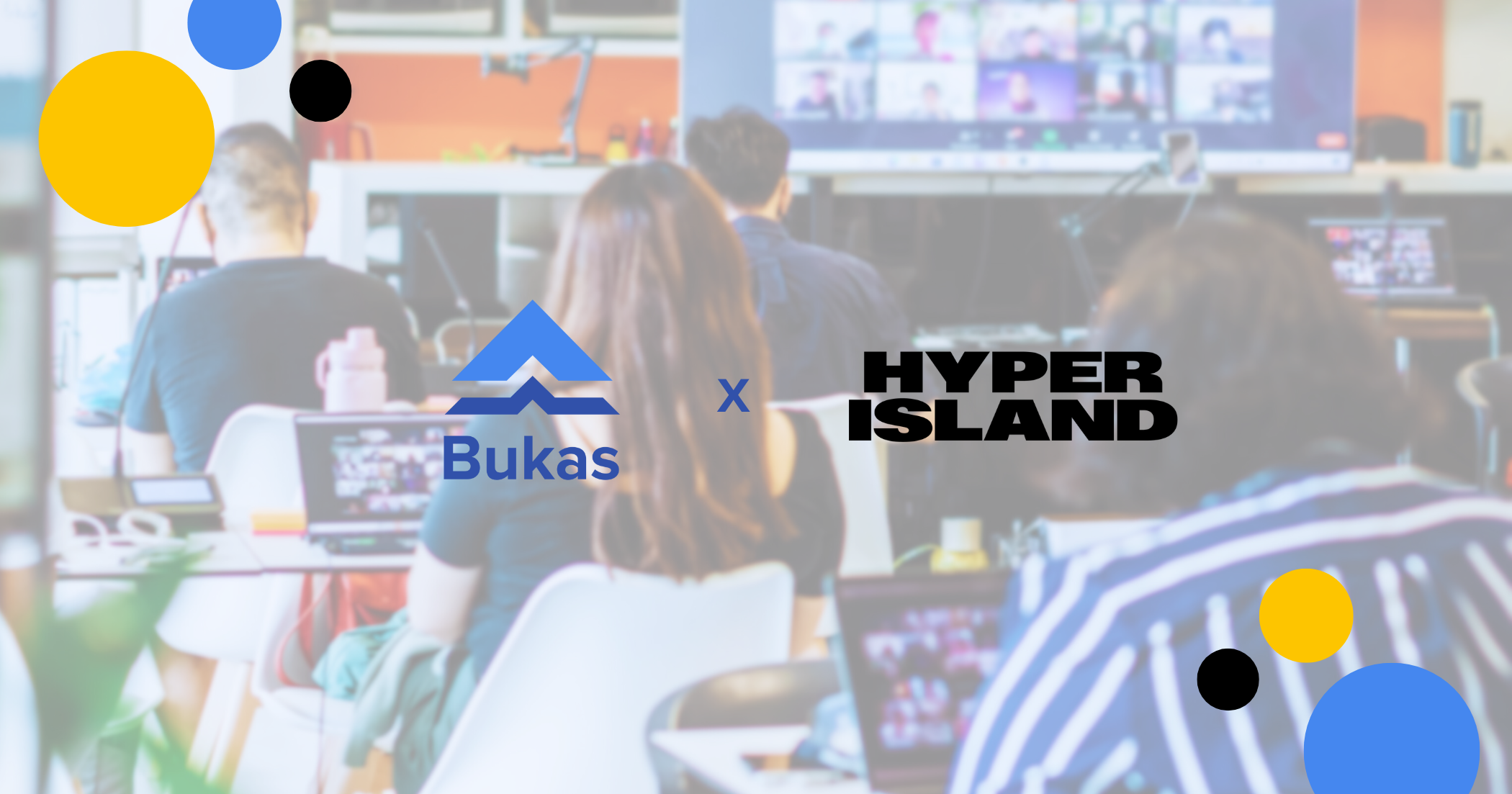 The only thing that's constant is change. And there is no point in history more dynamic and rapidly evolving than the digital age. There are jobs that exist today that were not available, if not necessary, years ago. The same goes for degrees and short courses offered in colleges and universities. There's always something new to learn.
Change is good. But with this fast-paced, ever-changing landscape in the academe and the workplace, staying updated with the latest tools and trends is no longer just an advantage but a necessity. How can you keep up? Let Hyper Island show you how.
Learning, The Hyper Island Way™
Hyper Island is a global digital creative business school that equips individuals and organizations with practical skills for an increasingly digitized world. If you want to level up your digital skills, accelerate your career (or both), this is the place to be. While a lot of business schools also offer master's degrees and upskilling courses, the Hyper Island Way™ puts emphasis on both doing and being. Through immersive learning experiences and real-world projects, students learn by making, creating, testing, building, exploring, and trying new things. If this learning style excites you, you might have just found your school!
In the same way, students at Hyper Island also understand that learning is not just learning for the sake of. Learning is a means for change, and change—before it changes the world—starts within one's self. By effectively leading one's self, leading others naturally follows. Add your newly-acquired digital skills in the mix, who knows the impact you could make? (Hint: A lot.)
Bukas' Head of Growth John Bellosillo recognized this in Hyper Island when he shared about his excitement for this collaboration, "We like to partner with game changers in education, especially those that will help students fulfill their career aspirations. We believe that Hyper Island is that kind of company, and we're excited for Filipinos to experience a new and alternative kind of education that prepares them for the future."
Check out courses and training programs offered at Hyper Island here.

Financing Your Studies, The Bukas Way
As Bukas' newest partner school, current and aspiring students at Hyper Island can now avail of Bukas' flexible tuition plans to finance their studies. Upskilling and taking further studies just now become more accessible and affordable to Filipino learners.
Peachy Pacquing, Managing Director of Hyper Island, echoes this exciting opportunity, highlighting the common ground between Bukas and the global school: "There is a clear and shared sense of mission for the current entities to make a truly meaningful and effective learning accessible to the perpetually challenged Filipino."
Here's what you can expect with Bukas and Hyper Island's newly-launched partnership:
What is Bukas?
Bukas is an education financing company that provides affordable and secure tuition plans to Filipinos who are in college, graduate school, or specialized learning institutions like the Hyper Island. With the vision of building a better tomorrow for Filipino youths through quality, accessible education, Bukas works closely with top colleges and universities across the country to provide students with more options to finance their studies through its integrated tuition installment plan.
Why enroll at Hyper Island with Bukas?
As a third-party financing partner of Hyper Island, Bukas offers professionals an alternative and flexible payment option to finance their master's degrees and upskilling courses. Instead of a one-time payment for your program, paying with Bukas allows you to stretch your total payable amount in affordable monthly installments.

✅ Up to 100% of your tuition covered
✅ Low monthly interest rates
✅ One-time service fee
✅ Over 8,000 payment channels nationwide

Note that every Bukas plan includes a monthly interest rate (1.25-2.25%), and a one-time 6% service fee. The interest rate depends on the length of your preferred tuition plan. You can pay back your tuition plan in as early as 12 months or stretch it up to 36 months. The choice is yours!
What are the requirements to apply for a Bukas tuition installment plan?
Want a smooth and hassle-free process? Make sure to prepare correct, accurate, and complete documents. To get started with your application, make sure that you meet all these requirements:

1. You are a current or prospective applicant at the Hyper Island;
2. You have a source of income. This can be yours, your co-borrower's, or both; and
3. You and your co-borrower must be Filipino citizens and at least 18 years old.

Got questions about your co-borrower? Check out our Help Center!
Who can apply for a Bukas tuition installment plan?
As long as you meet the following criteria mentioned in the requirements, you are qualified to apply for a Bukas tuition installment plan. However, you must note that Hyper Island has its own guidelines and program qualifications.
To learn more about Hyper Island's application process, visit their website.
How to apply for a Bukas tuition installment plan?
Applying for a Bukas tuition installment plan is all digital! With a fully online application process, you can enjoy a hassle-free, direct-to-school disbursement upon your enrollment to Hyper Island.
Start your Hyper Island journey with Bukas through these simple steps:

1. Create your account at https://app.bukas.ph
2. Fill-out the application form. Upload all your documents.
3. Submit your application. Wait for feedback and approval within 3-5 working days.

Once your application is approved, you can confirm your tuition plan agreement through your Bukas account and Bukas will disburse your approved amount directly to Hyper Island. After that, you're all set! You can now level up your digital skills at Hyper Island while repaying your monthly dues to Bukas through our payment partners.
Prepare yourself today for a better tomorrow with Bukas and Hyper Island. Get started on your application today! Check out https://bukas.ph/partners/hyper-island/ to know more how Bukas can help you upskill and level up your digital skills. For more information about Hyper Island, you may check out their official website and Facebook page.
Learn more about Bukas and how we make education affordable for thousands of Filipino students like you. Apply for a tuition installment plan in your upcoming enrollment. A brighter future awaits. Sa'yo ang Bukas!