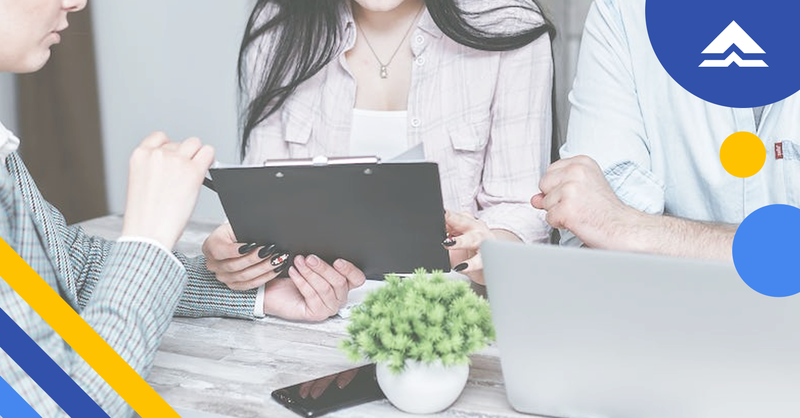 Student loans, like any type of loan, require a loan agreement before the money is granted. A loan agreement is a contract that formalizes the loan between the parties involved in the transaction. Sa madaling salita, ito ay isang kasulatan na sinisiguradong sumasang-ayon at masusunod ng borrower ang terms sa pagbabayad sa loan, interest rate nito, deadline, at iba pa.
If you are planning to avail a student loan, you should know the 3 people involved and their roles when it comes to student loan agreements: the lender, borrower, lender, and co-borrower.
Lender
Ito ang nagpapahiram ng loan sa mga borrower. Lenders can be any entity that provides loans to borrowers, from ordinary people to companies. According to the Corporate Finance Institute, lenders can be traditional (banks, credit unions) or private/alternative institutions (finance companies, crowdfunding). Traditional lenders often have more requirements and a lengthy process, while private lenders usually give out loans with greater ease.
Both types require and come up with loan agreements to guarantee that the loan will be paid accordingly.
Borrower
Ito ang tawag sa taong kukuha o kumukuha ng loan. For student loans, the borrower is often the student themself. It can also be their parents or guardian if they are yet to meet the age requirements to avail of the loan. More often than not, a student loan borrower is a college or post-graduate student who is unable to pay their tertiary education fees in full payments.
In loan agreements, the borrower's name, contact information, and updated ID photos are required. For some student loan providers, you might be required to provide information regarding your educational institution and grades.
Co-borrower
Part of ensuring that the loan will be repaid in time is requiring a co-borrower. Bukod sa borrower, ang co-borrower ay kikilalanin din bilang tagabayad sa loan. In case the borrower fails to repay the loan in due time, the co-borrower shall be the one to deposit the needed amount.
Student loan borrowers are often asked to have co-borrowers, especially if they are not employed yet. It's a big responsibility, kaya hindi dapat basta-bastang pinapipirma bilang co-borrower ang isang tao nang hindi nababasa ang kontrata. On the bright side, a co-borrower with a good credit record may help the student borrower avail of loans with a lower interest rate.
Should borrowers have their own lawyers?
Loan agreements can be tricky, especially if you are unfamiliar with loan-related terms. Having a lawyer is not a requirement because it can get expensive to hire one. However, it would be a great decision to have a lawyer take a look at the agreement before signing it to make sure that the contract is legal and fair to you. Maaari ring magtanong sa lender tungkol sa mga bagay na hindi malinaw sa loan agreement.
Mahalaga ang pagkakaroon ng kasulatan o written proof kapag kukuha ng loan. It ensures that the loan will be paid and avoids misunderstandings between the parties involved. If you are looking for a trusted company to avail loans from, nandito ang Bukas para sa'yo! Our tuition installment plan is always safeguarded with a loan agreement to guarantee a transparent, worry-free loan transaction.
Learn more about Bukas and how we make education affordable for thousands of Filipino students like you. Apply for a tuition installment plan in your upcoming enrollment, and join our growing community for more tips and advice about all things student life! Kasama mo ang Bukas tungo sa magandang kinabukasan.
Written by: Ronadine Amata