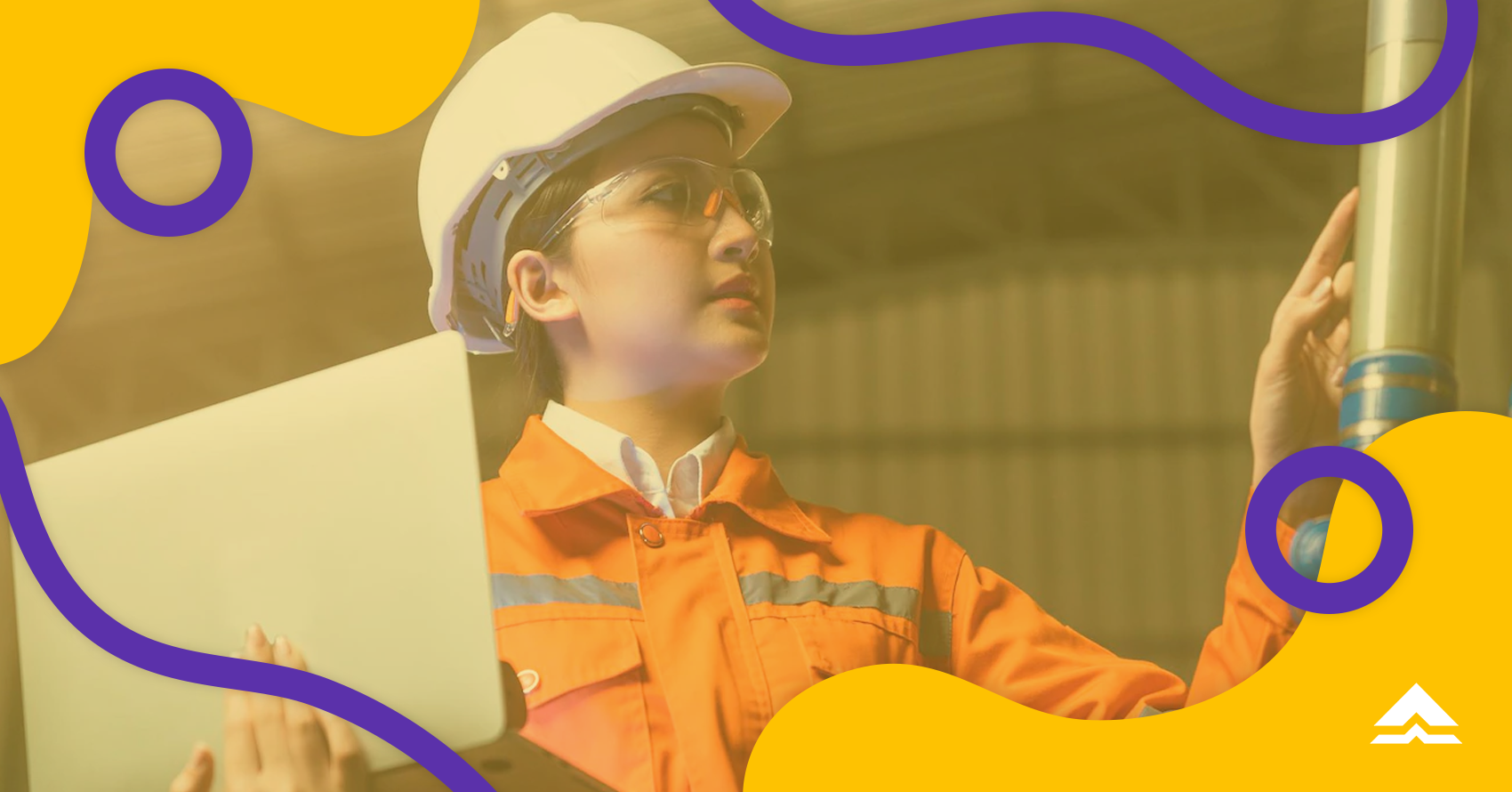 Mechanical engineering is a field of engineering that applies math and physics to design machines. Mechanical engineers also determine the best manufacturing approach for these machines to work without failure. From refrigerators, elevators to airplanes, there's a mechanical engineering principle involved in the making of every single machine that makes our lives easier!
Kung hilig mo ang Math and Physics, and manufacturing of machines and equipment interests you, a career in mechanical engineering could be a great choice for you. After you have studied a mechanical engineering program in college, you still have to pass the board exam to earn your license. Like any other test, preparation is the key to passing this exam. Here are the important things you need to know about the Mechanical Licensure Exam in the Philippines:

What is the Mechanical Engineer Licensure Exam?
The Philippine Mechanical Engineer Licensure Examination is the professional licensure examination for incoming mechanical engineers in the Philippines. Held twice a year, the board exam is administered by the Professional Regulation Commission (PRC).

Who can take the Mechanical Engineer Licensure Exam?
According to Republic Act No. 8495, o kilala sa tawag na Mechanical Engineering Law of the Philippines, a board examinee must have the following qualifications:
A citizen of the Philippines;
Has a good moral character; and
Holds the degree of Bachelor of Science in Mechanical Engineering from a reputable university, school, college, academy, or institute.
Note: Here are some Bukas partner schools offering a Mechanical Engineering program!

What are the subjects covered in the Mechanical Engineer Licensure Exam?
Board exams related to the engineering field are known to be some of the hardest exams in the country. Kaya naman kailangan mo talagang mag-review ng mabuti para makapasa sa exam. The exam covers a fairly wide range of topics that include a mix of practical and theoretical engineering concepts.
The scope of the exam depends on what type of mechanical engineer you want to be. You can decide to get a professional licensure as a Professional Mechanical Engineer, Mechanical Engineer (ME), or Certified Plant Mechanic (CPM) license.
Narito ang mga subjects na bumubuo sa Philippine Mechanical Engineer Licensure Exam:
Machine Design, Materials, and Shop Practice
Industrial and Power Plant Engineering
Mathematics Engineering Economics and basic engineering sciences

What are the requirements for the Mechanical Engineer Licensure Exam?
Narito ang mga documents na kailangan mong paghandaan para sa Mechanical Engineer Licensure Exam:
NSO / PSA Birth Certificate
NSO / PSA Marriage Contract (for married female applicants)
Transcript of Records with scanned picture and Remarks "For Board Examination Purposes"
Valid NBI Clearance (for first timers and repeaters)
Admission fee: PHP 900.00

When is the next Mechanical Engineer Licensure Exam?
The Mechanical Engineer Licensure Exam happens twice every year. Ngayong 2022, it is scheduled on the month of February and August. According to the examination schedules on the PRC official website, here are the important dates you need to remember: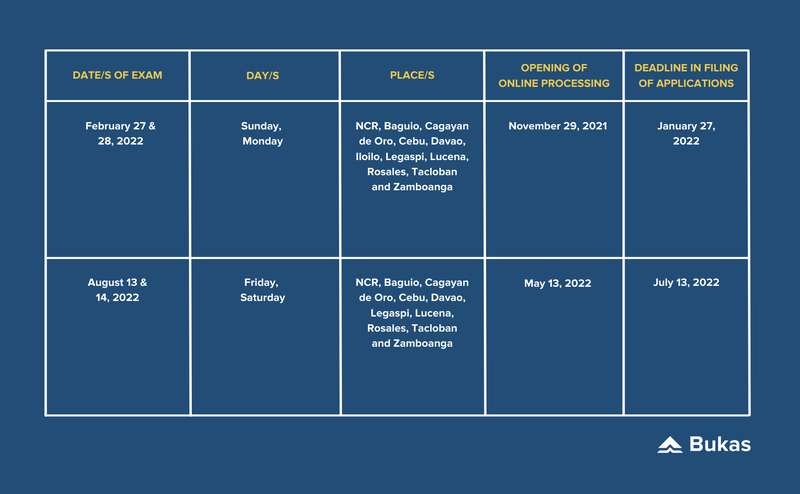 A career in mechanical engineering serves an essential role in our country's development. You can also find a number of lucrative jobs in this field. With a broad range of career opportunities in mechanical engineering, you may find yourself pursuing your interest in cranes, robots, shipping, energy, elevators, escalators, aeronautics, automotive vehicles or even nanotechnology. The possibilities are endless!
Are you ready to take the Mechanical Engineer Licensure Exam? Wag nang magsayang pa ng oras! As early as today, you can already start preparing your documents, gathering your notes, and reviewing for the next board exam. Do you need more study tips and advice for your student journey? Check out our other blogs today. Kasama mo ang Bukas!
Learn more about how we make education affordable for thousands of Filipino students like you. Download the Bukas app on Google Play today! Kung gusto mo maging updated with our latest content and updates, you can connect with us on Facebook or reach us any time via email!

Written by: Karl Nicole Nucum