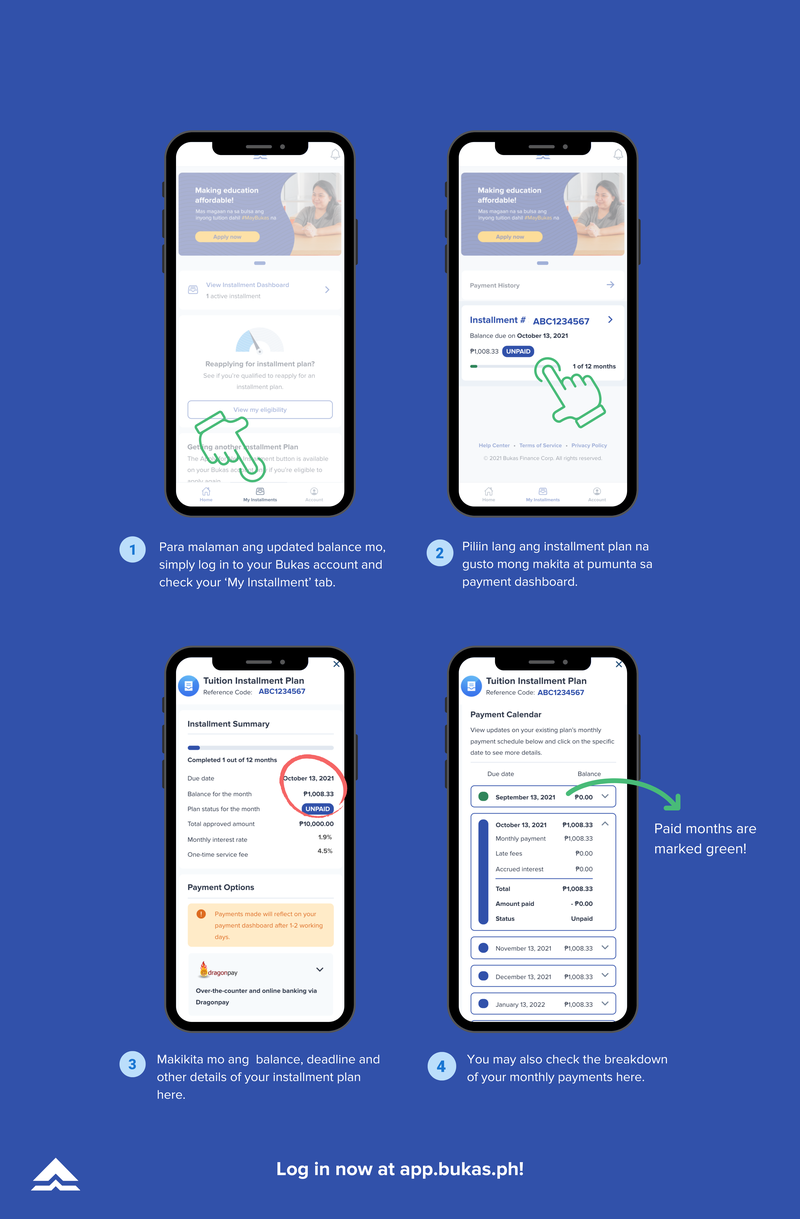 If you're eligible to apply, you should be able to click the "Apply to a University or College " or "Apply to a Short Course or Bootcamp" icon in your Bukas account.
When you apply for a new plan, you'll need to fill in the application details, and provide us your updated assessment form. You may also be asked for your updated proof of residence or proof of income.
Once you've submitted your new application, please wait 3-5 working days for feedback from our team.
If there are any changes to your account information (e.g. address, guardian, guarantor information), kindly notify us by answering our Contact Us form so we can update your profile.