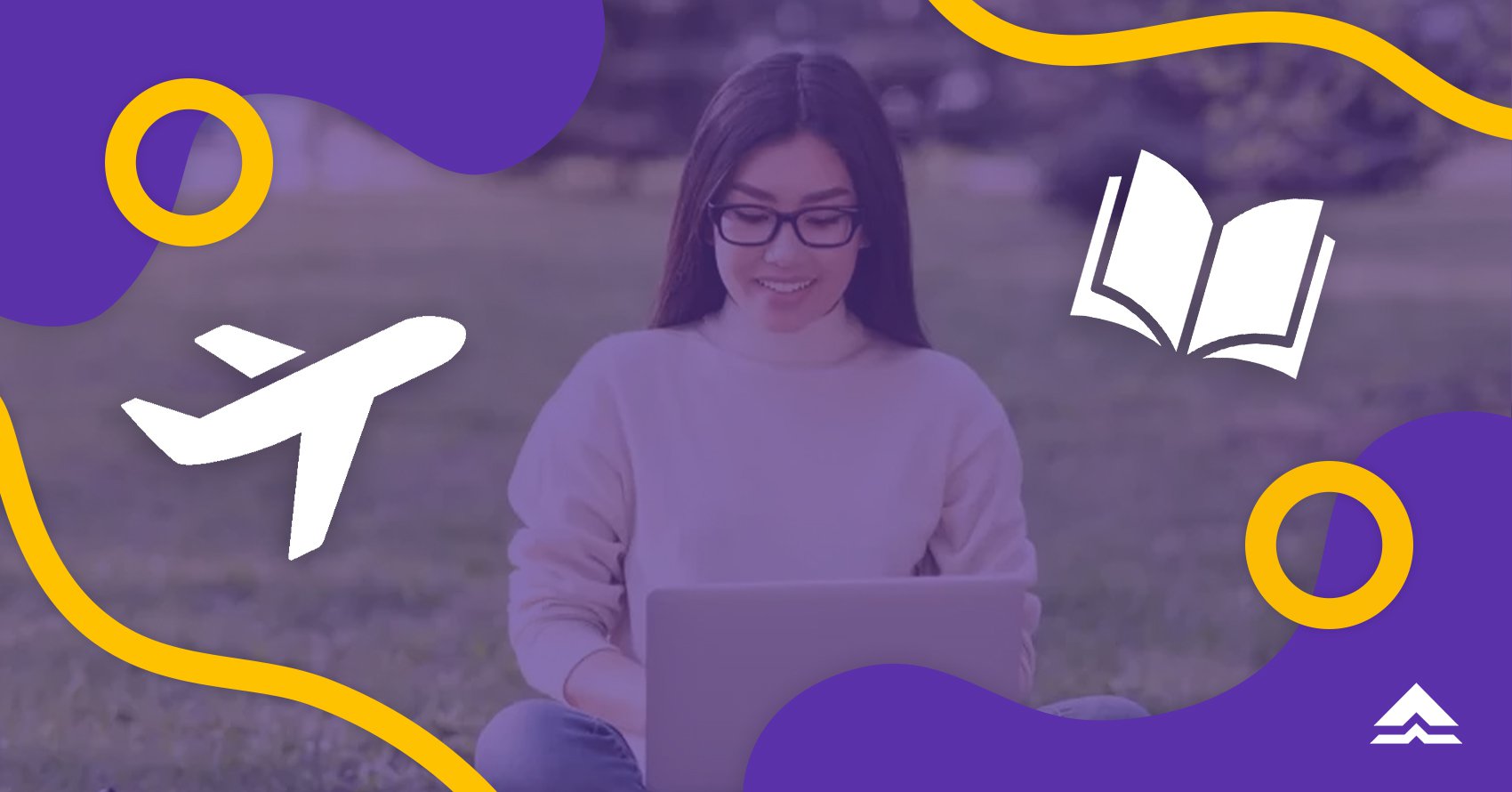 Ever wondered what it would be like to study in a foreign country?
Culture pa lang, ibang-iba na! More than the global stamp you'll get to show off on your resume, studying abroad will give you an enriching experience since you'll be immersed in a completely different learning and living environment.
There are a lot of things to consider when studying abroad, like your budget and lodging. But there's more to the experience than the logistics. If you're interested and need an extra nudge in the right direction, here are 4 reasons why you should consider studying abroad!

1. It expands your personal and professional network.
Studying abroad doesn't mean that you're only going to study.
It gives you a chance to build new relationships, especially when you're living alone. While studying abroad, you'll meet a lot of new people — from locals to professors to your fellow international students. You can use this time to build meaningful connections, personally and professionally!
Making new friends in a different country naturally expands your professional network. Remember that your fellow students will also become professionals in the future. Simply put, studying abroad gives you real career benefits in the long run!
Bonus: Studying abroad makes your resume look more pleasing to future employers, which increases your employability. Ayos, diba?

2. It will give you a unique perspective on the industry of your choice.
The mere fact that you are studying in a different culture means that the training ground is unlike your home. You'll encounter different teaching styles and gain new perspectives from people who don't necessarily think like you. With enough exposure, you'll eventually learn how to think and act like a local!
Since industry practices differ for each country, your experience as a student abroad will give you an edge in the industry you're planning to enter. Your fresh eyes will help come up with ideas and solutions that others haven't explored yet. Pursuing your studies abroad shapes you into a global visionary!

3. It will help your 'adulting' a.k.a. learn practical life skills.
Ever think about the seemingly small tasks your parents did for you when you were a kid, kagaya ng pagluluto at paglalaba? Or maybe you're already an adult, but you're still not sure how 'adulting' works. If this sounds like you, studying abroad can force — este — help you become more independent!
Since you'll be living away from family, you have to be responsible for many things like budgeting your money, managing your time, and doing the house chores. Since you won't have anyone telling you what to do, you have to make sure that you don't set your house on fire, literally and figuratively! Ika nga nila, with great power (or in this case, great freedom) comes great responsibility.

4. It will improve your communication skills.
Communicating across language and cultural differences is no easy feat. When studying abroad, attempting to learn a new language is inevitable. Even if you don't master it, you'll certainly improve your communication skills!
It's normal to run into some language and cultural barriers when you're in a foreign country. You can use these experiences to build on some essential skills kagaya ng conflict management, adaptability, at open-mindedness. Since you're navigating a foreign culture, you'll learn how to adapt and communicate across different people in general. You'll find this handy especially in getting around a new city, or (in true Pinoy fashion) sa paghingi ng discount!


What's great is that you can apply these skills in the workplace. Developing these 21st century soft skills are important especially in the age of technology and globalization! If you want to gain these key skills in the workplace, studying abroad is one of the best ways to make it happen.
Overall, studying abroad has benefits that will serve you well in the long run. More than being trained by a global education system, you'll gain a lot of knowledge outside of the classroom too! Kaya kung interesado ka in pursuing your studies abroad, this is your sign. Maraming universities ang open to international students – like IE University! Don't worry about the finances because there are a lot of ways to pay for your studies, katulad ng IE-Bukas Growth Scholarship, other scholarship programs, grants, and exchange opportunities!
Learn more about how we make education affordable for thousands of Filipino students like you. Download the Bukas app on Google Play today! Kung gusto mo maging updated with our latest content and updates, you can connect with us on Facebook or reach us anytime via email!

Written by: Bea Salcedo