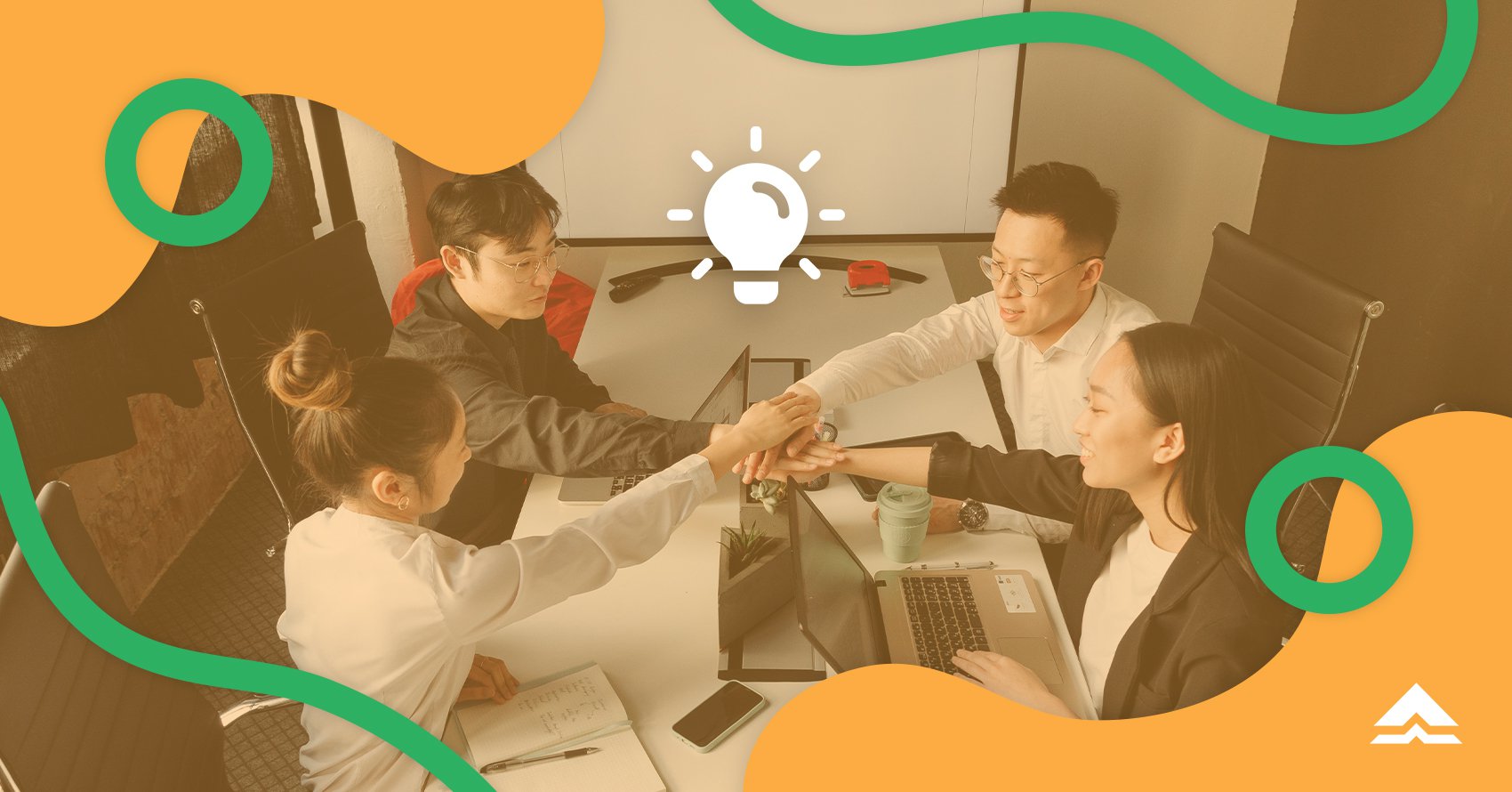 The business industry manufactures most, if not all, of the products and services we use for our daily living. Mula sa grocery hanggang sa bookstore na pinupuntahan natin, business is all around us. And you might just be the next big thing in the business world!
We know that starting a business can be intimidating, risky even. But when you're equipped with the essential skills, mapapalago mo ito! Set up your business for success by investing in these 5 skills first:

1. Financial management skills
Starting a business is an investment. Kailangan maayos ang sistema ng pagpasok at paglabas ng pera para kumita ang isang business. Financial management is a skill that helps keep track of your profit, losses, and taxes as a business owner. After all, you need to make sure you're not spending more than what you're earning, right?
Improve your financial management skills by:
Budgeting your allowance in school.
Using these money-saving apps to keep track of where your money goes!

2. Networking skills
Overseeing the business is your priority as the owner, but you also need the right connections to support it. Networking may look like hosting a dinner or setting up a meeting to maintain good relationships with your suppliers, brand ambassadors, and business partners. It will also help market your business through word-of-mouth.
Improve your networking skills by:
Connecting with your classmates or blockmates in school.
Attending campus events, kagaya ng pep rallies, mixers, and seminars. You never know who you're going to meet!

3. Marketing skills
Once you've got a great product or service, the next step is to get the word out— to sell. Whether through print media, digital media, or events, advertising to a target market is essential for any kind of business. Knowing your brand, what you're selling, and who you're selling to will help you know how to sell your products effectively.
Improve your marketing skills by:
Observing ads when scrolling through social media. This will help you keep up with marketing trends because you'll get a feel of what works (and what doesn't work) for you as an audience.
Practice your selling skills by organizing a fundraiser or selling something online like food!

4. Adaptability and agility
Nasubukan mo na bang magbenta ng ube cheese pandesal or mabudol- este bumili online ngayong pandemic? Business trends change overtime, so you'll need to constantly adapt. You'll also come across many unexpected situations. Whether that's a shipping delay, quality control problem, or an angry customer. Your flexibility and capacity to think fast will help you keep calm under pressure.
Improve your adaptability and agility by:
Being open minded. You'll run into problems in a business venture, keep an open mind for creative (sometimes unusual) solutions!
Playing problem solving games like jigsaw puzzles.

5. Leadership skills
Creating a positive and productive work environment for your team is a factor in the success of your future business. Leadership is a key skill in motivating your staff, and being a positive influence. Lead by example to guide the work ethic and attitude of your team!
Improve your leadership skills by:
Observing the leaders in your school. This will give you a glimpse of the different kinds of leadership styles.
Running for a leadership position in school, as a student council member or board member of your org!


Starting and running your own business has a lot to do with knowing the value of money and putting it into good use to make your dream a reality. Dahil pinahahalagahan namin ang edukasyon, we believe that investing in your education today is important for your business to thrive in the future.
Pay for your business studies with a Bukas tuition installment plan. Bukas can cover up to 100% of the finances while you pay us back in low monthly installments. Panalo, diba? Worry less about the finances and focus more on your studies. Are you ready to start your business?
Learn more about how we make education affordable for thousands of Filipino students like you. Download the Bukas app on Google Play today! Kung gusto mo maging updated with our latest content and updates, you can connect with us on Facebook or reach us anytime via email!

Written by: Bea Salcedo