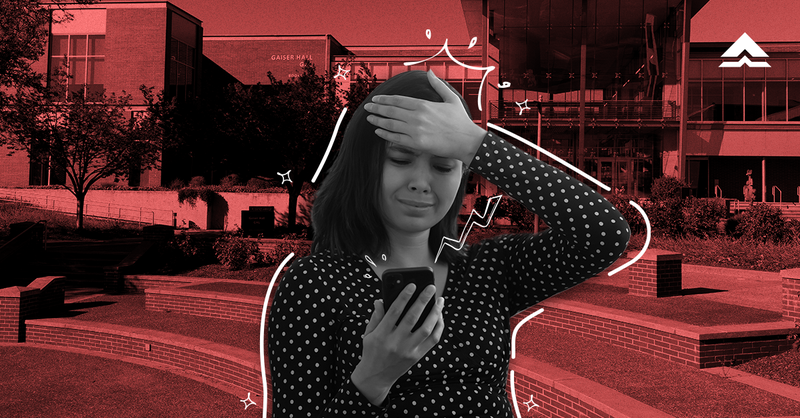 Student education loans offer greater flexibility when it comes to the terms and conditions compared to standard non-education loans.
Ngunit maraming students and parents ang takot pa rin sa student loans, and for understandable reasons. Any form of loan requires serious commitment. But with enough research, proper budgeting, and careful thinking, you can actually maximize the benefits of student loan programs.
Parang business or investment lang 'yan—you have to do your homework and make sure that you steer clear of the common student loan mistakes to make the most of your deal. In time, you will reap great returns for investing in your education. That's for sure! For now, here are six mistakes to avoid when applying for a student loan:

Mistake #1: Lying on your loan application
Take your time when applying for any loan. Minsan kasi, pag nagmamadali kang mag-apply, posibleng maling information ang mailagay mo. But flat-out lying on your application, no matter how small and harmless it may seem to you, can be a costly mistake. Kung sa tingin mong makakatulong ito na ma-approve ang application mo, this is the sign. Don't do it.
First, it could cost you the student loan itself. Second, loan contracts are legal contracts, so lying on your loan application counts as fraud. Make sure to stick to the truth! Provide only complete and accurate information on your application to speed up the process and have higher chances of getting approved.

Mistake #2: Not understanding the loan terms
Long and tedious contract terms, aka legal documents, can be intimidating. May mga terms pa na hindi mo alam ang ibig sabihin o maintindihan. But it's all written there for your own good! Reading your contract ensures that you understand what you're getting yourself into and evaluate if you can afford the loan and repay it as per the agreement.
Lahat ng kailangan mong malaman about the loan—monthly dues, payment terms, interest, late payment fees, and more—nasa contract 'yan. This legally binding document protects you and the loan provider from tricky situations.
If you have any questions or concerns with the Bukas contract, you can check out our Help Center or reach out to our team via email at [email protected]. We'd be happy to answer any of your questions!

Mistake #3: Using your student loan money for wants
Student loans are meant for educational expenses, not living expenses or your wants (e.g., gadget upgrades, travel, and other unnecessary costs). Using your student loan on anything but your tuition is a recipe for debt—at 'yan ang dapat iniiwasan mo.
Bukas addresses this concern by depositing the tuition amount directly to the school once the loan is approved. This way, sure kang sa education mo napupunta ang loan at hindi ito basta-basta magagastos sa ibang bagay. Out of sight, out of mind! Come to think of it, this also lessens your burden since hindi mo na kailangan magbayad ng tuition on your own.

Mistake #4: Making an impulse decision
You may currently have a part-time gig to repay the (unplanned) loan, but is it a stable source of income? If you lose that job in the middle of repaying the loan, it can cause you big financial trouble.
This is why getting a student loan shouldn't be a rash decision. Otherwise, you'll end up with debt you can't repay due to a lack of proper planning and half-hearted commitment. Pag-isipan mo nang mabuti!
Bago ka mag-apply for a loan, consider all the factors involved to ensure you're financially sound and prepared for the responsibility. With legal contracts like loan agreements, hindi pwedeng basta pumirma ka lang—kailangan naiintindihan mo ang responsibilities and consequences that come with it.

Mistake #5: Overlooking costs
When people need immediate cash for enrollment, they hurriedly apply for a loan and sometimes overlook other costs required to pay it off. More often than not, borrowers get stumped when they see that the total amount they need to pay is higher than the amount they borrowed dahil napatungan na ng interest rate and service fees. That's normal!
The mistake here is that they failed to evaluate their financial capacity to repay the loan in the long run—not just the first few months. Considering the overall cost includes the monthly interest rate and other miscellaneous fees. If you don't add these in your computation, your loan could end up costing more than you expected and budgeted.
This mistake goes hand-in-hand with the previous one—if you make an impulse decision to get a loan, there's a higher chance na may ma-miss kang importanteng detalye. Pero kung maglalaan ka ng oras para pag-isipan nang mabuti ang decision mo at basahing maigi ang iyong contract, mas makakasiguro kang kuha mo lahat ng kailangan mong bayaran para sa student loan.

Mistake #6: Not planning for the payoff
Bago ka mag-submit ng student loan application, tingnan mo muna kung paano mo planong bayaran ang loan. Do you have the financial capacity to repay it faster? Can you follow the standard repayment term? Kaya ba ng budget mo ang magiging monthly payments, including interest?
With careful budgeting, planning, and self-restraint, you can repay the entire debt faster and finish school with less debt as planned. You can build a cushion for late payment fees or plan for repaying the loan faster for less interest.
Sa Bukas, pwede mong ipa-recompute ang interest if you plan to pay in advance without any early termination or other penalties. This means that you only pay interest for the months you consume. You can get in touch with us to learn more.


Remember that your student loan should support your educational goals. When applying for a student assistance plan like the Bukas tuition installment plan, understand the fine print and budget accordingly. Student loans may seem costly, but mistakes will set you back even more. Take our list as a guide of what not to do when you apply for a student loan someday!
Learn more about Bukas and how we make education affordable for thousands of Filipino students like you. Apply for a tuition installment plan in your upcoming enrollment, and join our growing community for more tips and advice about all things student life. A brighter future awaits. Sa'yo ang Bukas!