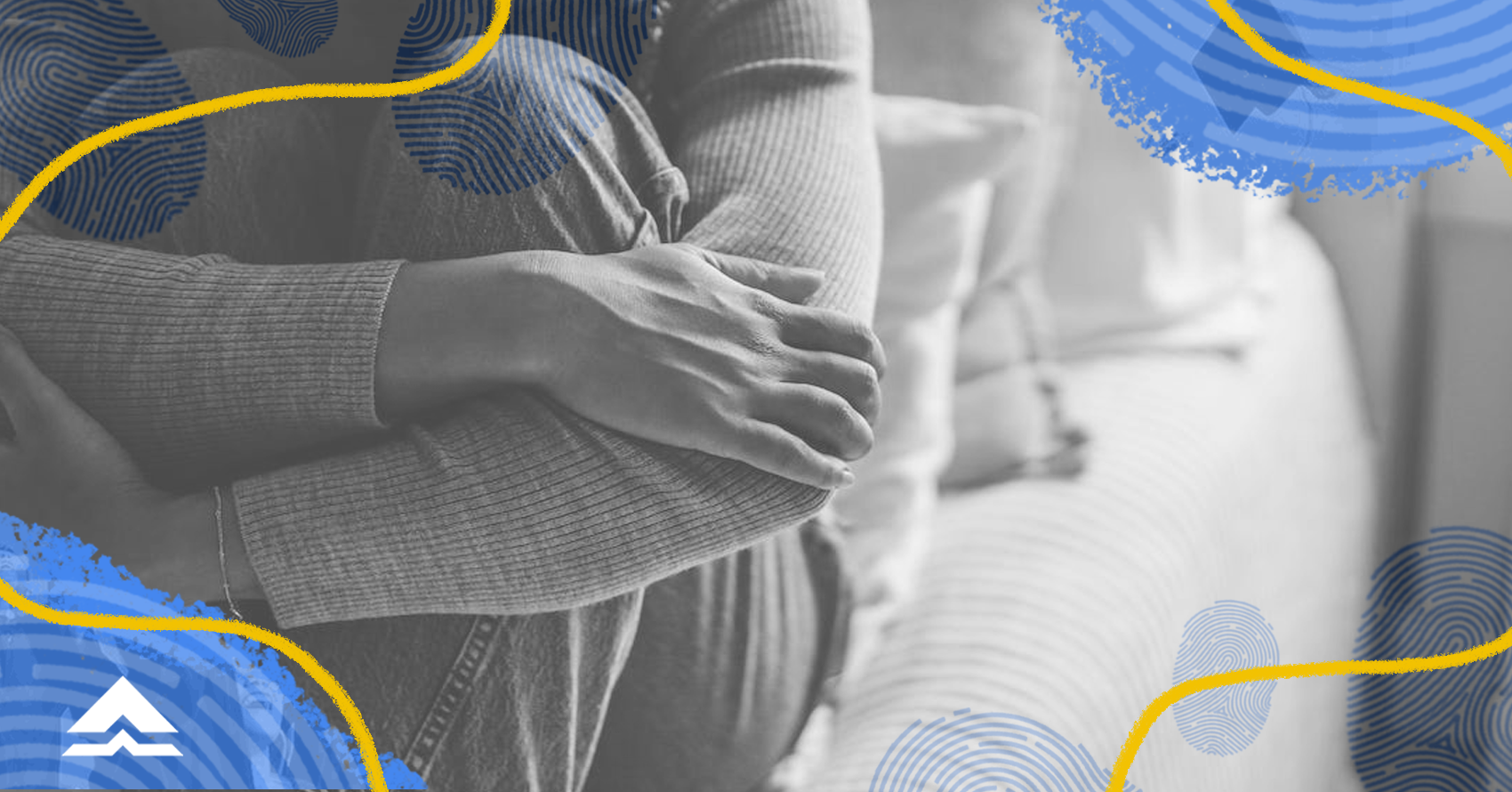 Have you ever just stopped and wondered about something all of a sudden? You feel like time is running out, you're thinking about the things that could have been, and you're suddenly doubting your decisions. Tama ba ang kurso na pinili mo? Nasa tamang school ka ba? What if iba ang naging desisyon mo? And the list goes on.
These are the signs of an existential crisis. It's when a lot of things feel uncertain, wrong, or out of place. It's a feeling of regret or anxiety over the things you could have or should have done. Okay lang 'yan. Everyone feels this way at some point. College is tough, not just because of acads, but because students deal with these thoughts too.
Things may feel uncertain at the moment pero hindi ka nag-iisa. Every student has probably felt an existential crisis in college for different reasons and in different ways. Here are 6 times when existential crisis in college hits:

1. "Am I in the wrong course?"
At some point, you have probably doubted your college course. Iniisip mo kung kakayanin mo ang kurso, kung tama ba ang pinili mong kurso, at kung tama ba ito para sa iyong future career. You're thinking about shifting to another course, while still not being sure where you want to shift into. Since college is both an investment and a commitment, naiintindihan ka namin. Choosing a college course and sticking to it is a big decision. It's part of figuring out your way through college. And there is no shame whether you decide to shift or stay in your course. Tandaan na maliwanag ang kinabukasan ng mga estudyanteng nagsisikap.

2. When you get low or failing grades
College is one of the last years of studying before students get launched into the real world—into their career. Since it's an important training field, we understand the academic pressure on students. When you fail recitations or don't know the answers to an exam, it can make you feel like a "failure." Grades can easily become the basis of future success. A low or failing grade leads you to ask: Paano na ang future ko? But a failing grade does not mean you are a failure. It only means that there's room to learn and grow.

3. When you get rejected
From org applications, competitions to making friends, rejection is hard to deal with. When you get rejected from something, it feels like you're stuck. It makes you doubt and think that you are not where you're supposed to. And when you get stuck, it's hard to see what the future holds. While rejection makes you think that you've hit a dead end with your goals, remember that it is not the end. Even when things don't work out the way you want them to, it's okay. Hindi sayang ang efforts mo. Laging may patutunguhan ang pagsubok na pinagdaraanan mo.

4. When there's a lot to do…with so little time
Deadlines in school are meant to keep you on track, but they can also be intimidating. They remind you that you're supposed to be doing something within a given time. But when you're overwhelmed with school work, it can feel like there's too much to do in so little time. This makes you think about the future consequences of not getting things done, and not doing well in school. Remember that rest and reflection are also part of building your future. While there isn't enough time for everything, there will be time for things that are important to you.

5. Not finding the right people or community
Adjusting in college is hard. It's even more difficult when you don't have people to help you through it. Students may feel out of place and that they don't belong when they don't have a "community" in college. Other students are probably feeling the same way as you. They want to connect with people and find their college constants too. One thing's for sure, marami kang makikilala sa kolehiyo. From blockmates to orgmates. You have many opportunities to connect with and get to know people. It's just a matter of finding the right people to share your college journey with. When this happens, it may just remind you why you are in college at this specific time. (Shameless plug:Join the Bukas student community!)

6. When other students are busy…and you're not
Aside from acads, there are many extracurricular activities that keep students busy. Kapag nakikita mong busy ang mga kaibigan mo, you compare yourself to them. We hear you. While it's great to maximize your time in college, every student thinks and works differently. Don't equate busyness with productivity. Resting and taking your time doesn't mean you're lazy or getting left behind. Even if it doesn't feel like it at the moment, you're right where you're supposed to be!


Alin sa mga existential crisis moments ka pinaka nakaka-relate? Ano man ang sagot mo, malalagpasan mo rin 'yan. You'll learn the ropes in college and eventually find your way amidst the challenges and the worries. When the existential crisis hits, take a deep breath and remember your why. Nandito ang Bukas para sa'yo. Kasama ka ngayon, kasama ka Bukas!
Learn more about Bukas and how we make education affordable for thousands of Filipino students like you. Apply for a tuition installment plan in your upcoming enrollment, and join our growing community for more tips and advice about all things student life! Kasama mo ang Bukas tungo sa magandang kinabukasan.

Written by: Bea Salcedo