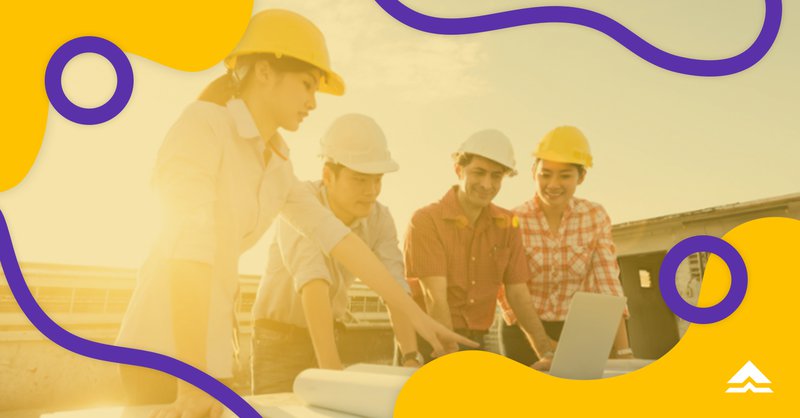 Contrary to popular belief, not all engineering careers pay well. In fact, salaries can vary greatly across different engineering fields. Sabi sa Salary Explorer, mula Php 11,900 hanggang Php 79,600 per month ang pwedeng kitain ng isang engineer. Syempre, doon tayo sa higher salary range!
While it's not all about the money (money, money), salary is a practical factor when choosing an engineering career.
By knowing all your career options, you can save yourself disappointment and frustration. We made this list of high-paying engineering jobs to help guide you as you choose an engineering course or plan out your career path. Keep scrolling and find out what well-paying jobs are out there for you.
Note: For this article's purpose, we selected engineering jobs that pay more than Php 20,000 per month.
The figures below are based on available data from Payscale and Salary Explorer. Engineer salaries may vary depending on specific job title, company, and location. Regardless, we hope this guide points you in the right direction as you work towards a rewarding career in engineering.

1. Electronics and communications engineer
Entry-level electronics and communications engineers (ECE) earn Php 24,000- Php 27,000. Minsan nga mas mataas pa d'yan! JobStreet says ECEs make as much as Php 57,000 per month.
Electronics and communications engineers design and develop computers, mobiles, televisions, satellites, and other communication devices.
As the world gets more and more connected, it's no wonder ECE is one of the highest-paying and in-demand jobs in the engineering field.

2. Environmental engineer
You don't have to be Greta Thunberg or join Greenpeace to help mother earth. Are you passionate about the environment and public health? Environmental engineering is a great career choice!
Environmental engineers help improve recycling processes, solve pollution, and manage hazardous waste. An environmental engineer may also build sustainable structures. What's more, they can work with governments to ensure companies and cities follow environmental guidelines.
A degree in chemical engineering or civil engineering can pave your way to a career in environmental engineering.

3. Energy engineer
Energy engineering is all about generating and distributing energy. Salary Explorer says energy engineers earn anywhere from Php 19,000 to Php 65,800 per month.
Energy engineers aim to improve energy use while reducing environmental impact. In this field, you can choose to specialize in alternative energy engineering (e.g. solar panels and wind turbines). #savetheplanet
Mechanical or electrical engineering ang madalas na kinukuha para maging energy engineer.

4. Structural engineer
Stable job while ensuring the stability of buildings? Structural engineering is the way to go!
Structural engineers design and calculate construction plans. Their job is to ensure the safety and stability of structures, whether from earthquakes or human use. As a structural engineer, you can even take on fun projects like designing and building rollercoasters!
A structural engineer works with architects and builders. Feasibility studies, cost estimates, and site inspections would be part of your day-to-day as a structural engineer.
A degree in structural engineering or civil engineering will set your foundation in this career path.

5. Software engineer
Saan ka man tumingin, nandyan ang software engineering. Think Zoom, Gmail, online shopping, and online games like LoL. Some software engineers earn Php 49,000, according to a 2019 DOLE report on labor market trends.
Software engineers design and develop all kinds of software. Their skills include coding and programming to create new software or app features.
Usually, software engineers are graduates of computer engineering, computer science, ECE, or other related courses.

6. Marine engineer
Kung travel opportunities ang hanap mo, why not consider a career in marine engineering? Ships are always on the move, and so are marine engineers. Marine engineers make construction plans for ships and other sea vessels. They also maintain marine equipment.
Dive deep into topics like water conditions and how they affect aquatic devices. As a marine engineer, your job will be to design equipment that can withstand various water conditions.
Based on Salary Explorer, marine engineers earn around Php 38,800 per month. But marine engineer salaries may vary, and you might have to start with a lower pay like Php 18,000 per month. Still, as with any engineering career, you can work your way up. Ika nga ni Dory, just keep swimming!

7. Automation and robotics engineer
Thanks to automation and robotics engineers, mas napapadali ang buhay nating lahat. Automation is improving all areas of daily life, from self-ordering kiosks to auto-stabilizers in cameras.
Automation and robotics engineers design, develop, and test automated technology. The demand for automation engineers shows no signs of slowing down. Businesses need to keep coming up with faster and cheaper ways to automate their processes.
Mechanical engineering or electronics engineering are ideal courses for this career path.


It's important to choose an engineering career aligned with your skills and interests. Skills and passion will increase your chances of excelling in your chosen career. You can also boost your earning potential with a master's degree in engineering. Master's degree holders tend to earn 29% more than professionals with a bachelor's degree.
Before you achieve that high-paying job, you'll have to overcome the high costs of education. Need help paying for your engineering education? We offer affordable tuition installment plans, so nothing can stop you from pursuing your dream career.
Learn more about how we make education affordable for thousands of Filipino students like you. Download the Bukas app on Google Play today! Kung gusto mo maging updated with our latest content and updates, you can connect with us on Facebook or reach us any time via email!

About the Author
Karr is a freelance writer with a passion for storytelling and self-development. For six years and counting, she's been creating content for impact-driven companies. Her skill set includes writing about student life, producing videos on inspirational athletes, and making resin art. As a multipotentialite, Karr believes a career path doesn't have to be a straight line.