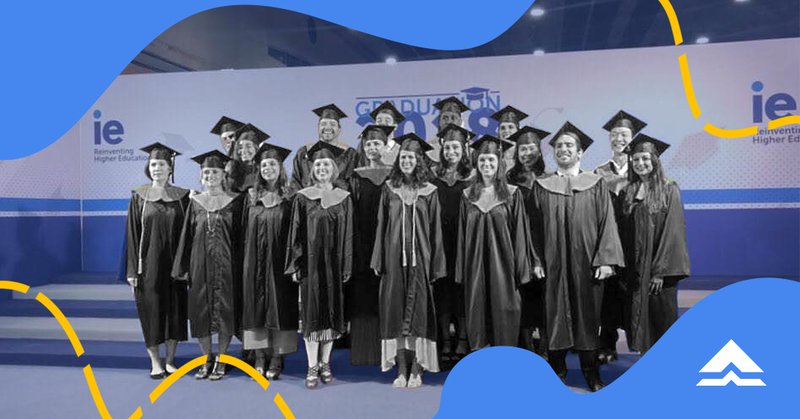 2018 Master of International Business Law Graduates
If you've ever searched online on the benefits of studying abroad or reasons why you should study abroad, the best source to check out is an account from someone who did. Meet Cria Marie Pasquil, a graduate from IE with a Master of International Business Law and a certificate in the Master of Business Administration and International Tax. Read her journey as she shares why she studied abroad, the process and applications for the program, and her experiences studying in one of the top universities in the world.
Exploring growth opportunities
Cria decided to work for a firm in Manila after earning her Juris Doctor degree from the Ateneo de Manila University. During her stay with the firm, clients always asked commercial or operational questions, areas where she felt like she needed more experience.
"I knew then that I wanted to find a master's degree that would make me more comfortable in giving those types of counsel or advice (in those areas)," she mentioned.
For the international university she chose, Cria decided to go for IE. "IE was my top choice because the course mixed together law and business, which is what I wanted," she shared.
"On top of that, the school valued entrepreneurship and diversity, which I knew could only help me if I wanted to pursue a more global practice."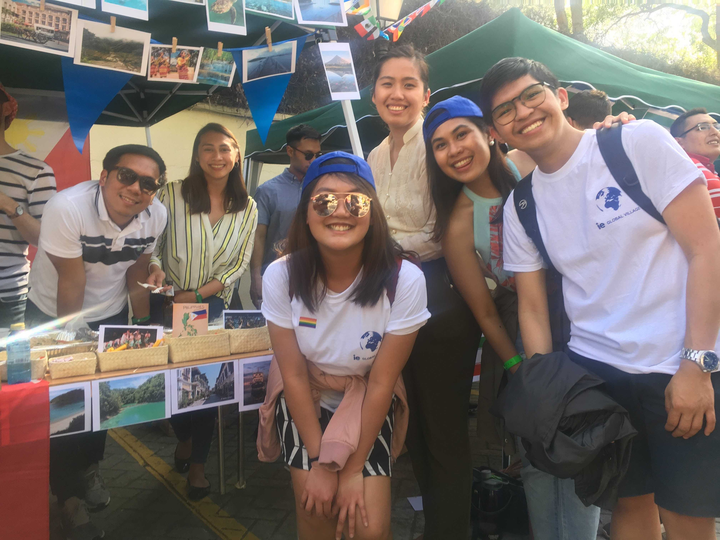 ​​IE Culture Week with the Filipino Club serving Filipino food
Life at IE
To help ease her financial responsibilities, particularly in a foreign country, Cria applied for a scholarship program at IE. Fortunately, she was granted an IE Women's scholarship.
In applying for the IE Women's scholarship, she had to submit an essay about why she deserved the scholarship and/or financial aid.
"It definitely eased the burden of having to find my entire tuition, and the amount was provisioned to my living expenses," she stated.
Her stay at IE was an eye-opening experience for Cria from a professional and personal level. With classmates from Europe, Asia, and North and South America, she got to see different perspectives from various nationalities, discussions always had a cross-border standpoint, and applications always considered different jurisdictions.
She also shared her favorite subject at IE: Venture Capital and Private Equity transactions.
"(This was) where I got exposed for the first time to the startup world. There was also an opportunity to counsel an early-stage startup on its pilot operations in Madrid for the school's venture law clinic, and last I heard, they were able to close a €1M seed fund!"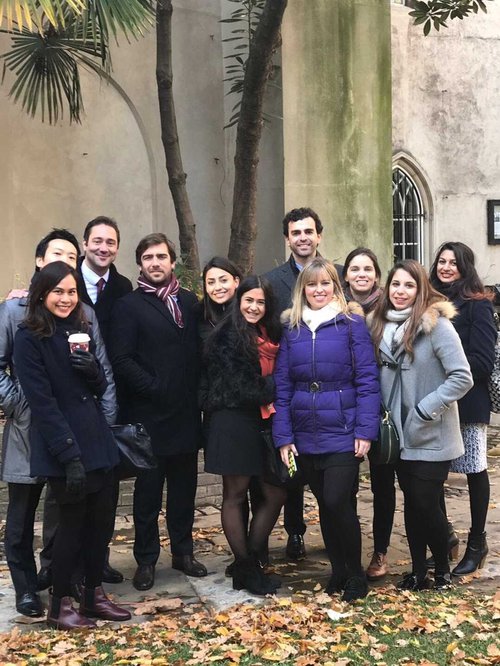 Masters in International Business Law batchmates at IE
The experience she had when counseling a Madrid-based startup made her more interested in the startup world. At the time, the startup industry was beginning to rise in the Philippines, and she saw her master's degree as the road toward the direction she wanted to pursue.
"It felt like the perfect opportunity to help the startup ecosystem in the country," she shared.
Frequently, students aspiring to study internationally also ask whether they should learn the language beforehand or during their stay there. During Cria's time in Madrid, while the course was in English, she did have to learn basic or conversational Spanish so she could venture out and do simple things like buy necessities in the supermercado (which translates to supermarket in English!).
Leap of faith
Studying in a different country is both thrilling and terrifying, but all you need to do is take a leap of faith. And research on possible scholarship programs to help you out.
"Studying abroad really widens your perspective in realizing that the Philippines is just a tiny bubble in the rest of the world. While it may be difficult, I think financing should not be a blocker if international study is what you want to pursue."
Apart from the school's scholarship and financial aid programs, IE's partnership with Bukas also shows how school fees do not have to hinder your dreams. IE - Bukas Growth Scholarship is also another means for you to further your education abroad.
"I'm glad Bukas and IE have partnered to enable more Filipinos to pursue their master's degree in Spain."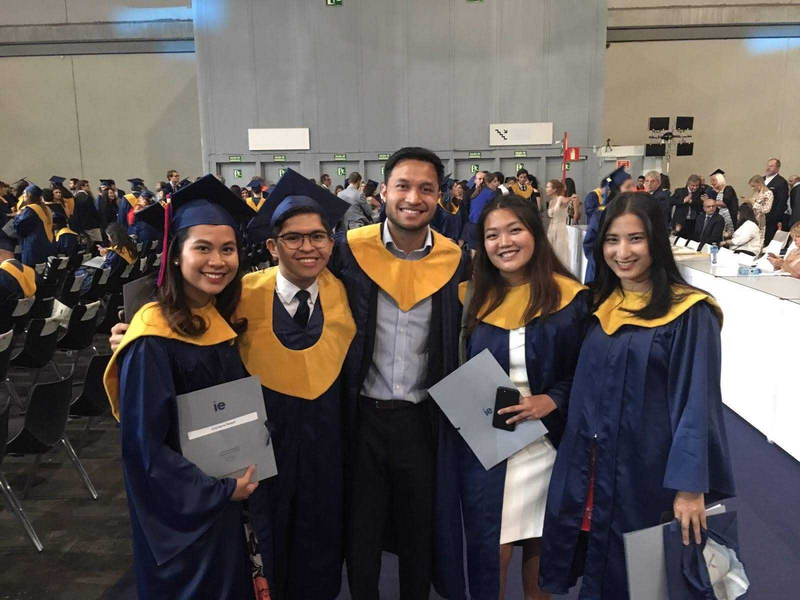 Cria with Filipino batchmates at IE
​​Like Cria, you too can make your dream of attending university overseas, or IE, in particular, a reality. To learn more about the IE - Bukas Growth Scholarship, click here.
Learn more about how we make education affordable for thousands of Filipino students like you. Download the Bukas app on Google Play today! Kung gusto mo maging updated with our latest content and updates, you can connect with us on Facebook or reach us anytime via email!