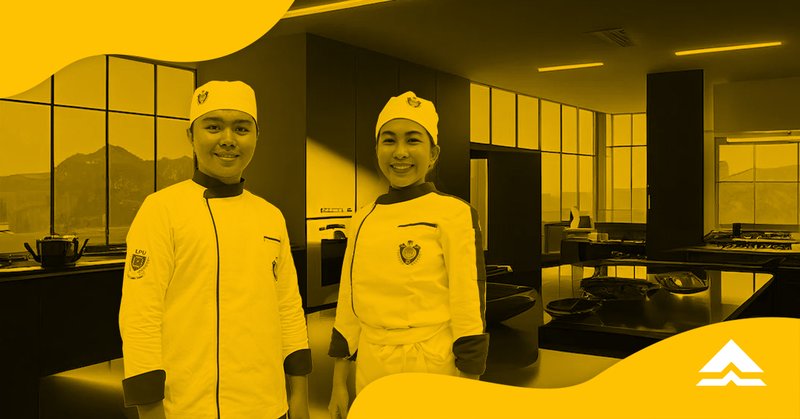 Lyceum of the Philippines University Davao (LPU Davao) offers quality education to senior high school students and college students located in Mindanao. The school offers Junior College Academic Track for senior high school, and undergraduate programs in the areas of Business; Health Sciences, Tourism, Hospitality, and Culinary; Multimedia Arts, Custom Administration and Forensic Science.
Preparing students for the real world
The Lyceum of the Philippines University currently has six campuses across the country. Of the six, LPU Davao is the institution's first campus outside of Metro Manila. The Davao campus was established in 2019 to provide LPU education to Luzon students in Mindanao and some in the whole country (Air Academy)
LPU Davao prides itself on its campus and course offerings. It has high-technology facilities required by its students and faculty. LPU Davao provides undergraduate programs; some of the high-demand ones are in the fields of:
International Tourism and Hospitality Management,
Business and Accountancy,
Health Sciences
Multimedia Arts
Customs Administration
Forensic Science
LPU dedicated itself to providing quality education to provinces, and the Davao campus is a testament to that. Through the institution's partnership with Bukas, education became even more accessible.
The Bukas - LPU Davao partnership
Bukas has already been providing affordable and flexible education loans to Lyceans in the LPU Manila campus. This time, the partnership has extended to its Davao campus so that more students can study at LPU Davao without worrying about the timing of payment of their tuition fees.
"LPU-Manila's partnership with Bukas partly influenced our decision to partner with your company. One of the factors that influenced our decision for partnership is the credibility of your company. Lyceum network runs background checks on industry partners before proceeding to any formal arrangement and your company's partnership with LPU-Manila which ran for quite some time now, is one of the deciding factors considered by our Management.", said Dr. Felipe Balingit, Vice President and Chief Academic Officer of LPU Davao.
"Our goal with this partnership with Bukas is to make the LPU brand's quality education and services available and accessible to our target customers in the Mindanao area", he added.
Bukas is a third-party tuition financing partner of LPU Davao dedicated to providing affordable and flexible tuition installment plans to Junior College and students. With Bukas, Lyceans can enjoy the following:
✅ Up to 100% of your tuition covered
✅ Low monthly interest rates at 1.5% only and a 3.0% one-time service fee.
✅ Over 8,000 payment channels nationwide!
✅ A chance to avail of a Bukas Tuition Plan again (when you have a good borrower rating)
To apply for a Bukas Tuition Installment Plan, Lyceans in LPU Davao shall prepare the following documents:
School ID or any valid ID
Updated school assessment form
Proof of residence of guardian
Proof of income of guarantor
It's easy to apply for a Bukas Tuition Installment Plan:
Register and Submit
Create an account at app.bukas.ph and submit your application. Make sure to submit clear and complete documents.
Review and Revise
The Bukas team will review your application and confirm if your tuition plan is approved. Revise immediately when advised.
Activate your plan
Once approved, make sure to activate your plan! Don't forget to pay for your monthly dues at any of Bukas' over 8000 partner payment centers nationwide to apply for a Bukas Tuition Installment Plan.
Here are some tips to minimize revisions and fast-track your application as well.
Learn different, live different
Growth is a facet that LPU prioritizes. Apart from expanding to different areas in the country, the institution also instills growth within its campuses by continuously providing opportunities to its faculty, students, and partners. The school's partnership with Bukas is one step toward helping them achieve this mission.
Financial capacity should not hinder the students' goals of earning their degrees. Bukas provides them with easy, affordable, and flexible tuition loans so they can focus more on creating a better future for themselves through the education they get at LPU Davao.
Learn more about Bukas and how we make education affordable for thousands of Filipino students like you. Apply for a Bukas tuition installment plan in your upcoming enrollment, and join our growing community for more tips and advice about all things student life! Kasama mo ang Bukas tungo sa magandang kinabukasan.