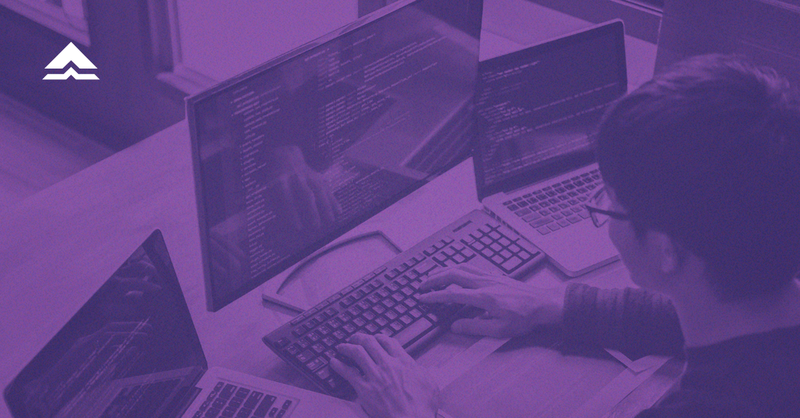 If you're looking for a future-proof, in-demand, and well-compensated career, programming yourself to pursue a career in tech is the way to go. (Pun intended!)
Just a quick glance at the recent data and surveys on promising jobs in the digital age, regardless if it's in and out of the pandemic, it all points to the highly competitive yet rewarding Computer and Information Technology industry. In fact, 4 out of 10 careers in the 2019 DOLE Report on highest paying jobs are related to ICT and Computer Science.
If that's the case, the next best question to ask is how will you get there? How can you be equipped with all the skills and competencies you need in the shortest time possible?
The good news is you can kickstart your tech career with little to no experience through short courses like those offered by Uplift Code Camp. So whether you're a tech geek, a career shifter, a fresh grad (with a different educational background), or just plain interested in learning how to code, this is for you!

What is Uplift Code Camp?
Uplift Code Camp is a Philippine-based coding bootcamp that teaches full-stack web application development through short course programs and weekend seminars. Uplift is all about uplifting lives through upskilling, specifically by offering affordable and quality instructor-led courses that are open for everyone. Depending on your schedule, you can take classes live or online, full time or part time. Whatever works for you!
As long as you're passionate and programmed to learn about software development, Uplift got you covered in the skills department. And they're quite confident that you'll land a job or internship after the course! How's that for guarantee?

What will I learn at Uplift Code Camp?
Uplift's curriculum is highly practical and skills-oriented. This makes sure you are equipped with all the necessary and up-to-date software development skills you need once you graduate from the course.
A typical coursework includes the basics from source control and tools, databases to programming activities and weekly homeworks and even job search and preparation sessions. Simply put, regardless of your starting point, you can be confident in creating your own project or developing a software service or website after your stint at Uplift.
Topics to be covered:
Web development
Backend programming
Unit testing
Data structures
Algorithms
Design thinking
Project management
Coding interviews
Technologies you will learn:
HTML
CSS
JavaScript
React
Bootstrap
NodeJS
HTTP
Databases

Uplift Code Camp is right for you if...
You want to learn an in-demand skill
Software development skills are universal and sought-after around the globe. Even without a four-year college degree in computer engineering, you can learn a new skill that is both challenging and rewarding, and you can explore it as a career or hobby. You'll also receive a certificate at the end of the program as proof of your newly acquired skill!
You are interested in pursuing a career in tech
The digital age is rapidly changing. According to LinkedIn data, technologists and specialized engineers like web developers and full stack engineers are consistently ranked among the most in-demand careers locally and abroad.
Joining the Uplift bootcamp will not only allow you to learn from the best mentors in the field but also join a community of passionate and competent IT professionals you can connect with even after the program. That's instant mentorship and friendship!
You want a flexible learning schedule
While enrolling in a Uplift short course program is a commitment of its own, you can consider your schedule and choose between their full time or part time program. There are also 2-day weekend courses you can take if you want a refresher on the basics or get updated on the recent topics in web development. Or both!
You need flexible payment options to get started
Aside from schedule, you can also choose the payment option that works for your budget. Paying tuition is a real investment, but it doesn't have to drill a hole in your pocket. You can choose to pay in full at just Php 65,000, pay in monthly installments, or pay after the program through their 'Study Now, Pay Later' option.
PS. Good news! You can also pay via Bukas tuition installment plan for a flexible and hassle-free application. If interested, you can check out our recent partnership with Uplift Code Camp.

When is the next class?
May 2022
Course mode: Part time (24 weeks)
Duration: May 23 - November 4
Course objective: Learn to build Javascript, React, Node.js, Express, and MongoDB applications


Talking about Uplift Code Camp's mission, Co-founder Ruffa Carreon shares how Filipinos are naturally passionate, committed, and hard working. Three characteristics that make globally competitive innovators and technologists. Bukas believes that, too.
With affordable, accessible, and quality education for every Filipino, the future surely looks bright—whether it's in the tech industry or not. As developers put it, "Hello, world!"
Learn more about how we make education affordable for thousands of Filipino students like you. Download the Bukas app today on Google Play! Kung gusto mo maging updated with our latest content and updates, you can connect with us on Facebook or reach us anytime via email!